League Congratulates 2022-2023 Excellence Award Recipients
January
2023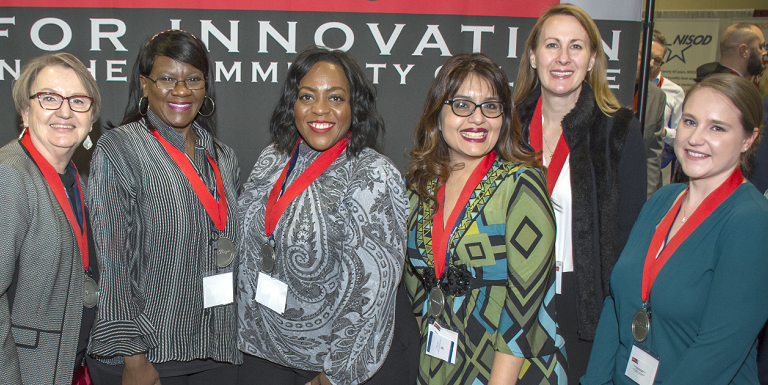 The League for Innovation has been dedicated to informing, inspiring, and celebrating innovation in learning, teaching, staff development, and student success for 55 years. Since 2012, we have been recognizing outstanding faculty, staff, and leaders in the community college field who have made a significant difference in the lives of students and in the communities their colleges serve with Excellence Awards.
The awards, open to League Board and Alliance member colleges, recognize Excellence Award recipients by featuring them on our website and in the League Awards Program, and by recognizing them at the Innovations Conference, March 11-14, 2023, in Tempe, Arizona. At this event, recipients are included in an awards slideshow, which plays before and after the closing session, and commended at the League Awards Celebration. Each recipient receives a specially cast pewter medallion; an Excellence Award certificate; and a copy of the Awards Program.
Click here to learn more about the 2022-2023 award recipients.