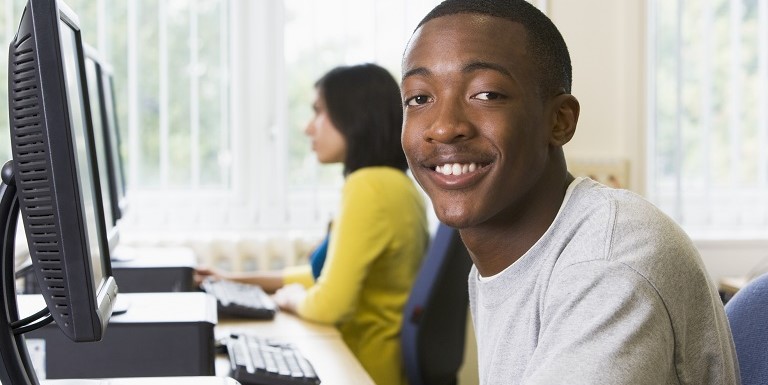 The League for Innovation in the Community College (League), with support from the Garcia Family Foundation, is leading a three-year collaborative project designed to support low-income, first-generation community college students in completing credentials and entering the workforce by focusing on wraparound services with community partnerships. For decades, research on attainment has focused on classroom and intervention strategies to improve student success, but recent research has documented the layered-on deficit impacting a student's ability to reach education and career goals: unmet basic human needs.1 Hallmarks of the Community Colleges and Communities: Collective Workforce Development and Wraparound Services project include college choice, continual innovation, and supporting institutions in meeting the needs of their students and communities.
The COVID-19 pandemic disproportionally impacted marginalized populations, including community college students, many of whom already struggled to realize their academic goals and to meet their own, and often their families', basic needs. In the fall of 2020, a Census Bureau survey found that 40 percent of households reported having a family member who was "cancelling all plans for community college."2 In addition to academic losses, the pandemic has exacerbated students' basic needs issues. A recent national student survey by The Hope Center for College, Community and Justice (Hope Center) found that "nearly 3 in 5 students experienced basic needs insecurity" and 39 percent of community college students surveyed indicated some form of food insecurity.3
Based on the knowledge that educational attainment leads to thriving communities and basic needs challenges impact academic outcomes, the League's project is modeling a collective impact, community-minded approach where students with basic needs gaps are connected to community resources and more efficient workforce development support services. The work brings together experts in innovation (Eureka! Ranch), workforce development (Pipeline AZ), research and evaluation (Center for the Study of Community Colleges), social justice (Changing Perspectives), and community social agency networks to create sustainable wraparound services for students to support their school-to-work outcomes.
Building on the League's learnings from the Innovative Solutions for Hunger Relief and Student Success project, the team is positioning four Arizona community colleges—Arizona Western College, Coconino Community College, Pima Community College, and San Carlos Apache College—as community builders. The project will help the participating colleges, a mix of rural, metropolitan, and tribal institutions, to connect to strategic food, mental health, broadband, and/or housing partners and bring a comprehensive digital career development platform—Pipeline AZ—to campuses to assist students with career assessment, education and training, job placement, and related services.