Indian River State College: National Electric Vehicle Consortium Established With NSF Award
August
2022
Member Spotlight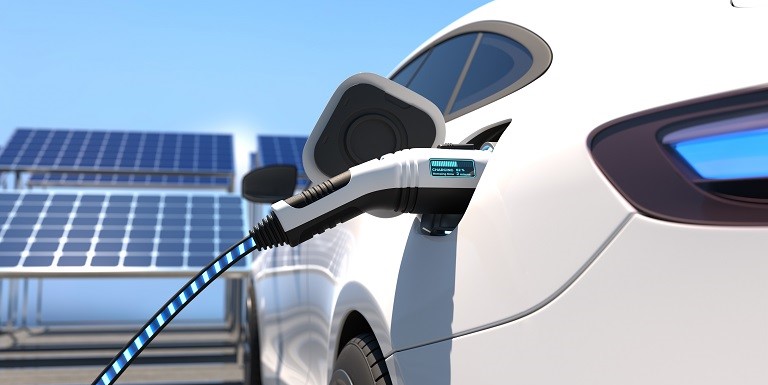 Indian River State College (IRSC) has received a three-year, $2,735,771 award from the National Science Foundation (NSF) to establish a National Electric Vehicle Consortium (NEVC) to help alleviate an immediate shortage of skilled technical workers across almost every sector of the fast-growing electric vehicle (EV) industry. The consortium will focus on manufacturing, installation, operations, maintenance, repair, vehicle conversion, safety and standards, and emerging technological advances within the EV sector. IRSC will lead efforts that link academic, agency, and industry experts across all EV disciplines, including 15 community colleges, 19 industry partners, two research universities, and NSF Advanced Technical Education Centers and projects.
"It is estimated that the one billion light-duty vehicles on the roads today consume one-fourth of global primary oil and contribute 10 percent to global greenhouse gas emissions," says Dr. Kevin Cooper, IRSC Executive Director of Innovation and Business Development. "A multidisciplinary National Electric Vehicle Consortium is critical to securing immediate and future needs in the nation's EV workforce and helping address national resiliency and environmental goals."
NEVC offers a venue for collaboration among training providers to support broad-scale outreach and community-building among educational institutions; industry, professional, trade, and regulatory associations; educators; and practicing technicians within the EV ecosystem. It will document workforce needs, skills, and competencies; collect data on academic programs and curricular resources; align academic programs and courses with the industry sector needs; and support institutions of higher education in adapting and establishing new EV programs.
Workforce projections estimate that the EV industry will add 250,000 to 500,000 new high-paying jobs by 2030. According to Cooper, "This synergistic EV Consortium is designed with national solutions in mind. It creates the first critical mass of experts focused on addressing the need for EV technicians in the U.S."
The three-year grant was awarded to IRSC by the NSF Division of Undergraduate Education Advanced Technological Education program, which focuses on the education of technicians for the advanced technology fields that drive the nation's economy. The NEVC at IRSC launched on July 1, 2022.
Robert Lane is the Media Relations and Brand Manager at Indian River State College in Fort Pierce, Florida.
Opinions expressed in Member Spotlight are those of the author(s) and do not necessarily reflect those of the League for Innovation in the Community College.