Carl Sandburg College: Sitting Next to a Classmate 75 Miles Away
May
2017
Member Spotlight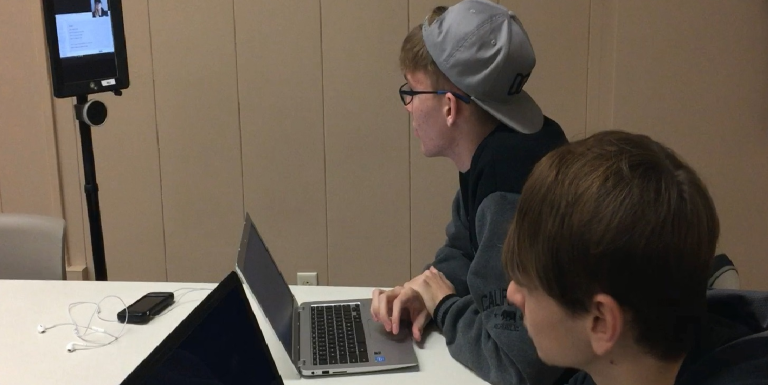 Marlie Burt was 75 miles away from fellow classmates when she worked on a group project last semester. Burt, who lives in La Harpe, Illinois, and attends classes at Carl Sandburg College's branch campus in Carthage, collaborated with her classmates via a telepresence robot located on the Main Campus in Galesburg, where the other students in her police administration and management course met.
Burt attended the class by controlling the robot—affectionately named Sheldon, after The Big Bang Theory character—while sitting at a computer station at the branch campus. With Sheldon, distance was no longer a learning divide.
"I feel like I am really in the room with them and that I can get to know the members of my group and contribute fully to the project," Burt said. "For assignments like this in the past, I contributed for group projects mostly by email. This technology is providing me with an awesome opportunity."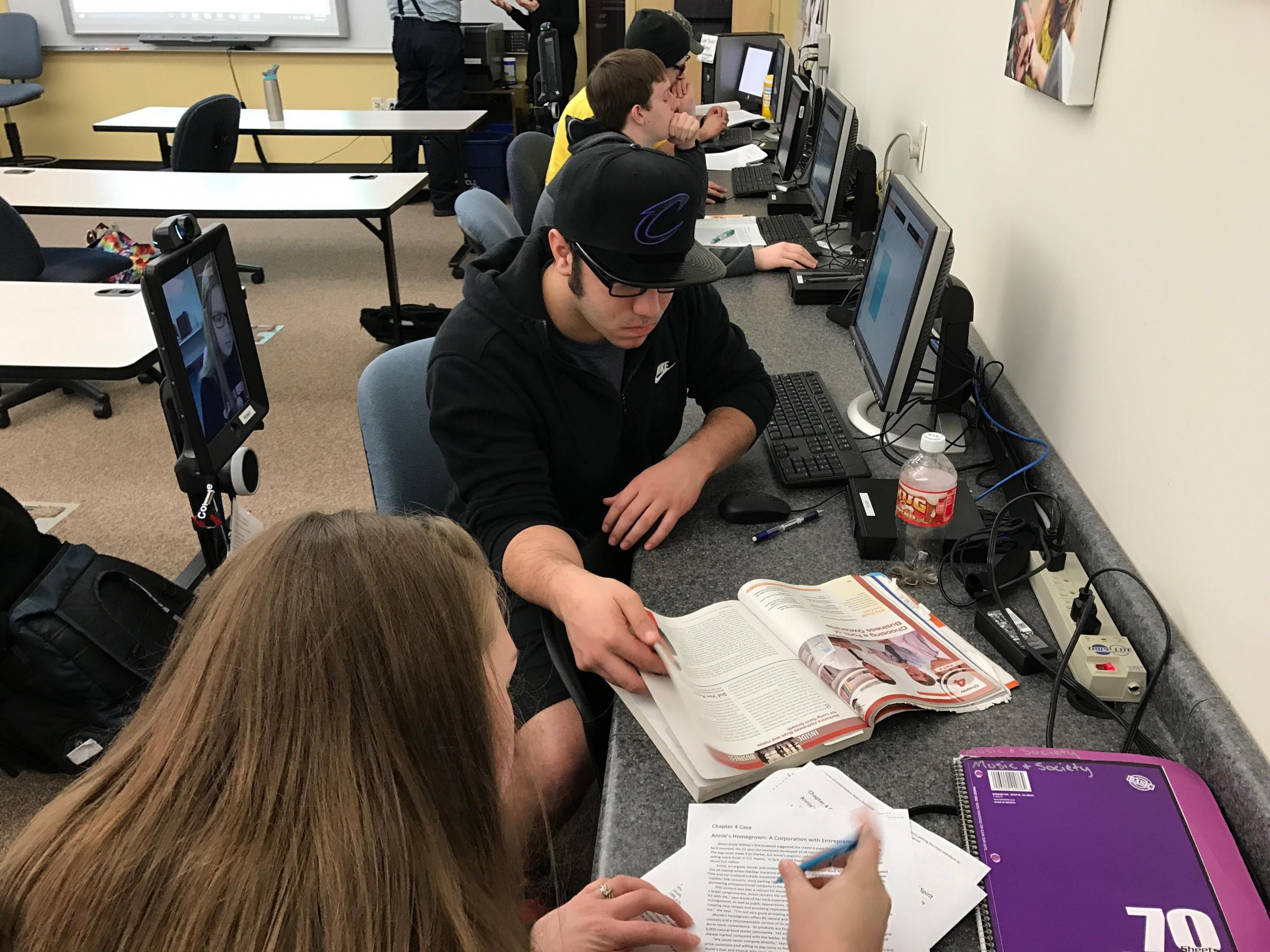 About four feet tall, Sheldon has a barrel-shaped bottom with a shaft that extends up to hold an iPad, which produces an Internet video connection. Burt could turn Sheldon to focus on group members and discuss the topic, and her partners could see her as if she were in the room. Burt could even split the screen to engage with her group while working on the shared document for their assignment.
"Although I attend classes with Skype," said Burt, who is studying criminal justice, "this technology allows me to engage directly with individuals in the group and with my instructor."
The telepresence robot is important technology for distance learning students to have a more interactive experience with the primary classroom. For students like Burt, it allows them to be more engaged with their peers, whom they may never meet in person.
"This technology directly addresses the issue of student connectivity," said Burt's instructor Dave Kellogg, Criminal Justice Coordinator and assistant professor. "This is an innovative and useful tool to connect students in Carthage to Galesburg for the collaborative elements of student-centered learning."
Sandburg has used other distance technologies to offer the criminal justice program to the students at the branch campus for many years, but Sheldon is the closest to imitating a one-on-one experience.
"We have always strived to serve students throughout our large district and have utilized the latest instructional technologies to effectively connect students with the curriculum to enhance their success," Kellogg said. "This is just another really important way the college is living up to its mission when faced with the challenges of distance education."
Burt made the 110-mile round trip to Galesburg in previous semesters to attend classes on the main campus, but because of improvements in distance technology like Sheldon, she felt comfortable taking classes at the branch campus. This opportunity reduced her commute by nearly two-thirds while providing a similar student experience.
"With the robot," Burt said, "I feel like I never left the Galesburg campus."
Click here to view a video about the use of Sheldon at Carl Sandburg College.
Linda Lee is Associate Director of Technology Services at Carl Sandburg College in Galesburg, Illinois.
Opinions expressed in Member Spotlight are those of the author(s) and/or submitting college and do not necessarily reflect those of the League for Innovation in the Community College.