Gateway Community and Technical College: Innovation Spurs Positive Student Outcomes
March
2018
Member Spotlight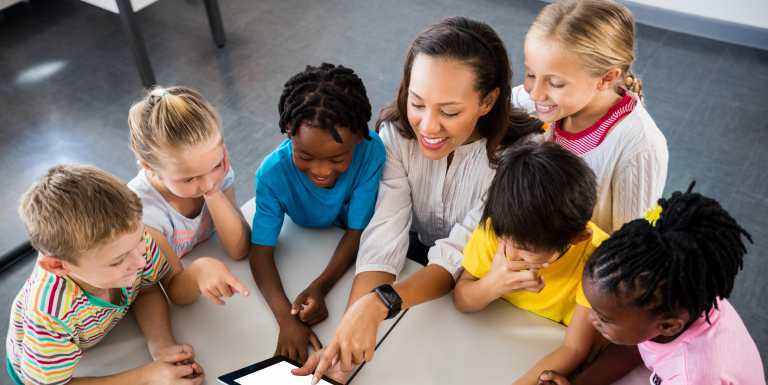 How can the Gateway Community and Technical College best support early childhood education (ECE) students who are balancing work, college, and parenthood? This was the question that the ECE program coordinator was attempting to answer when redesigning the program to boost enrollment, retention, and completion in fall 2015. Sarah Smith, ECE Program Coordinator and faculty member utilized the design thinking process that had been recently introduced to the college during its strategic planning development. The process incorporates an empathetic outlook that focuses on the end-users' needs to drive the design. Smith talked to her students to gain an understanding of the real barriers to success and took that information into account when redesigning the program structure. Smith reports, "I continuously ask them what is working and what needs to be changed in order to tweak the system and make it better. For example, they recommended starting classes a half an hour earlier because they have to get up so early, so I am adjusting again."
The result of the design thinking process was a change in the delivery model to a paired hybrid approach. Smith found that ECE students struggle balancing the demands of work, school, and parenthood. Research shows that student-mothers who work and go to school give up school when the balance becomes too difficult to manage. With that in mind, Smith's innovation helped reduce the stress of going to school by redesigning the program structure so that students come in for one night and receive credit for two classes. The use of stacked classes also created a quasi-cohort effect, promoting a supportive network among the students. The innovation led to a 22 percent increase in enrollments and a 35 percent increase in credit hours earned from fall 2015 to fall 2016.
Gateway is committed to fostering innovation that drives student success. Recently, the college was awarded a Title III grant that includes the development of an idea generation platform that will transform the mechanisms to support innovative ideas at all levels of the institution. One such mechanism is an online idea generator that will feed into an innovation cycle that allows the institution to incubate and activate innovations that advance the mission.
In times of scarce resources, the ability of institutions to quickly identify and act on entrepreneurial ideas will determine those who will thrive in the future. Dr. Amber Decker, Gateway's Vice President of Development, views entrepreneurial thinking as the bridge to philanthropic efforts at the college. According to Decker,
The college is filled with passionate innovators who seize opportunities daily to support student success. By connecting these ideas to our philanthropy efforts—we are better able to align our case for support to those ideas and projects that will have the greatest impact on student success.
Photo cutline: Smith surrounded by ECE students, college administration, and Foundation Board member—honoring the innovation award.
Amber Decker is Vice President of Development at Gateway Community and Technical College in Florence, Kentucky.
Opinions expressed in Member Spotlight are those of the author(s) and do not necessarily reflect those of the League for Innovation in the Community College.