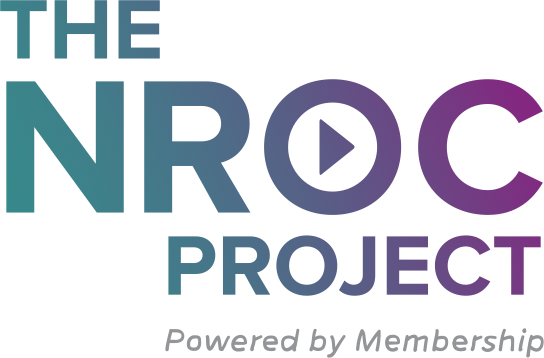 By Ahrash N. Bissell
Postsecondary leaders are sounding the alarm about how high-stakes standardized testing deepens institutional inequities, hampers recruitment efforts, and fails to provide instructors with the information they need to effectively support students' success in credit-bearing courses. That's why institutions are advocating for low-stakes systems that demonstrate student learning across a period of time or in various ways.
The act of learning is cyclical, so moment-in-time testing cannot fully measure students' know-how. Additionally, critics of high-stakes testing point out that better-resourced students have access to individualized preparation and practice, making them more likely to outperform their less-resourced peers. Historically, even for people who have understood these issues, the logistics of implementing improved practices seemed overwhelming and impractical, perpetuating the inequities and barriers to progress.
The NROC Project, a nonprofit technology organization collaborating with educators to solve thorny problems, created EdReady to give students the opportunity to check what they know today and, through in-platform practice and review, master and revisit core skills at a cadence that suits them. What's more, administrators and instructors gain real-time access to robust student performance data, and the tool can be readily scaled to support in-person, online, and hybrid learning from small cohorts to entire systems and states.
If you are considering an affordable, customizable, student-centered alternative to high-stakes testing, EdReady may be an appropriate tool to add to your arsenal. Across the country, postsecondary institutions and systems have effectively implemented the application to improve equity, promote student agency and confidence, and boost persistence.
Check out how our partners are using EdReady to meet students where they are.
Learn more at NROC.org or email us to discuss how EdReady might benefit your student readiness and placement efforts.
The NROC Project is an Innovations 2021 sponsor and exhibitor.
Dr. Ahrash N. Bissell is President of The NROC Project.