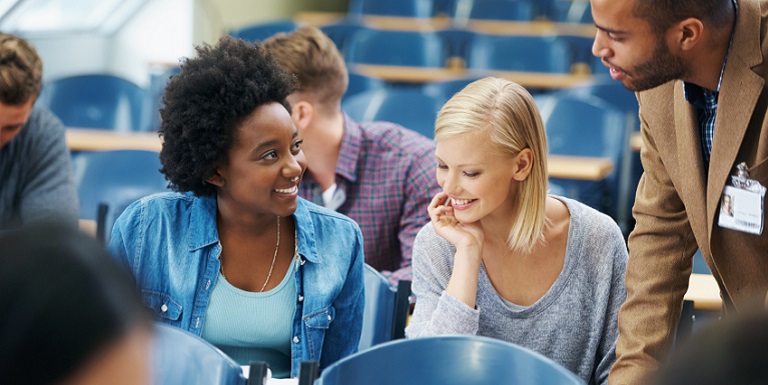 The League for Innovation and our Faculty Voices partner, Public Agenda, invite you to join us for a virtual event to discuss the issues that matter most on your campus. In partnership with the League, the Public Agenda team has created #TextTalkEngage — a real-time, text-enabled, face-to-face conversation.
All you need to do is gather a few colleagues around a cell phone at any time and text "LEAGUE" to 89800. You'll receive a series of text messages to guide you through a conversation on engaging faculty members.
#TextTalkEngage is meant to encourage dialogue that is personally meaningful and stimulate thinking about actions. It is part of a much larger conversation on faculty engagement.
We hope to hear your stories of how #TextTalkEngage started a conversation that inspired new thinking and action. Send your comments to pe@publicagenda.org or tweet a selfie of your group with #TextTalkEngage.