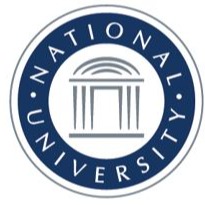 By Chris Graham
The lines are beginning to blur between institutions that might be traditionally described as two-year and four-year. A growing number of community colleges are starting to offer bachelor's degrees, while a greater share of four-year colleges and universities are developing transfer pathways attractive to community college graduates.
Indeed, more and more four-year universities are embracing the sort of flexibility, accessibility, and responsiveness that historically have been the hallmarks of their community and technical college counterparts. Yet universities still have a lot to learn from community colleges, which have traditionally done a good job of intentionally building pathways from their classrooms to the workplace. Here are six important lessons to keep in mind when building degree pathways for today's college student:
Be accessible. Because many college students have complicated lives that involve jobs, families, and community responsibilities, universities should borrow from the practices of their community college partners and offer flexible schedules with rolling start dates. National University employs a year-round four-week class format instead of traditional semesters or quarters so that students can enroll and begin learning when it is most convenient for them.
National University, like community colleges, is an open access institution. We're based in California, where the state's public universities make headlines every spring for turning away thousands of qualified students. That's too much talent looking for an outlet. The right thing to do is not to exclude them, but give them a chance to learn.
Be affordable. Tuition and student loan debt at many universities is already sky high and continuing to rise, so colleges must address the financial determinants of college access. National University offers undergraduate California transfer students who have earned a transferable associate's degree within the prior 12 months a transfer scholarship that reduces tuition by approximately 46 percent. This is a significant savings for our students, most of whom are receiving financial aid to attend.
Be transparent. A lot of prospective postsecondary students, especially first-generation college-goers, can be intimidated by college. It is critical, therefore, to develop articulation agreements with clear and easy-to-follow pathways, especially for students transferring to your institution from other schools. For example, we developed a teacher education pathway in partnership with a local high school and a local community college. Prospective teachers can complete up to eight general education courses toward their associate's degree while they're still in high school. We then tell community college students exactly which courses they need to take so they can transfer seamlessly to National University to earn their bachelor's degree and teaching credential. Well-marked pathways that lead directly from matriculation to completion reduce expense and time to degree and increase the likelihood of success.
Be flexible. Significant numbers of students come to college long after they have graduated from high school. Because adult learners have picked up significant skills, knowledge, and experience from their jobs, we award credit for prior learning if it's measurable and applicable to their field of study. Military experience, law enforcement training, and scores on national career-related exams are evaluated for academic credit. We never want anyone to be forced to take a class that they could teach.
Be good partners. If four-year universities are serious about accepting students from community colleges, it is important to ensure that regular communication occurs with transfer institutions, that programs and curricula are aligned, that students can transfer all of their earned credits, and that students are prepared to succeed at a four-year institution.  
It is also important to know how partner colleges are measured and work to support those goals. In California, for instance, accountability metrics for community colleges include graduation rates and whether students transfer to a four-year institution within 12 months of graduation. As tempting as it might be to siphon off community college students, don't. We have aligned our Associate Degree for Transfer Scholarship to incentivize students to earn their associate's degree before coming to us. We want to be partners with community colleges, not their competition.
Be responsive to industry needs. It is not just students who depend on community colleges and universities. Business and industry are looking to higher education to turn out people who have the skills and knowledge needed to fill job vacancies. Community colleges, as the name implies, have learned this lesson well, and it is one that four-year universities must keep front-of-mind. At National University, we created pathways in specific areas—cybersecurity, waterworks management, and paralegal studies—because businesses in our area need our graduates to manage and lead in these growing fields. When working with industry partners, universities should invite representatives of local business and industry to serve on their academic advisory boards. These individuals are best positioned to review course materials and curricula to make sure programs remain aligned with changing technology, workforce practices, and training materials/methods.
Higher education is in the midst of an uncertain but dynamic period, and four-year universities are turning to community colleges for inspiration and collaboration. Community colleges are experts in serving the increasingly varied needs of communities whose students are a diverse mix of ages, races, incomes, backgrounds, and professional experiences. Community colleges have much to tell us all about how we can redesign the college experience to better meet the needs of learners and employers, and National University is listening.
National University was an Innovations 2022 sponsor and exhibitor.
Chris Graham, Ed.D., is President of Workforce Education Solutions at the National University System.