San Diego City College: Using Learning Culture to Increase Student Success in STEM
November
2019
Member Spotlight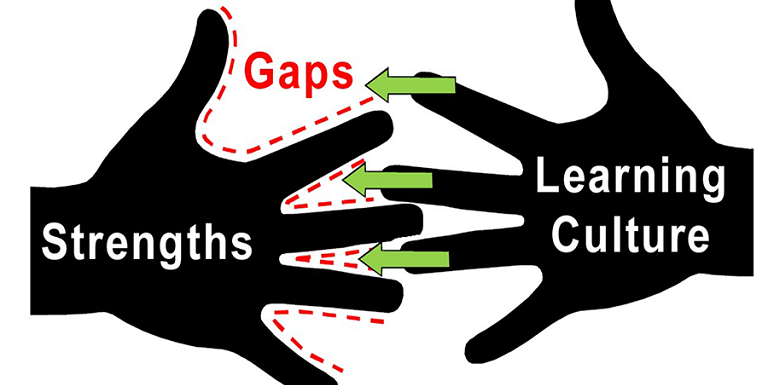 How can a first-generation Latina, a community college dropout, become a rising scholar in physics at UC Berkeley and a researcher at Switzerland's CERN Laboratory? How can a first‑generation African American male, a university and community college dropout, become a UC Davis graduate in electrical engineering? How can a first-generation Latino, who commuted daily across the San Diego-Tijuana border to attend college, become a Georgia Tech graduate and a NASA Aerospace Engineer? What transforms the lives of students in the San Diego City College Mathematics, Engineering, Science Achievement (SDCC MESA) program?
The secret to the success of SDCC MESA is learning culture! Student success in higher education is dependent on many factors, including a student's college preparation and academic and social integration into the college environment. Yet, more importantly, academic success depends on a student's working knowledge of the postsecondary learning culture. There exists a learning culture in every institution of higher education, including cultural beliefs, practices, and behaviors designed for student success. However, the majority of college students, especially first-generation and underrepresented minority students, lack the social and cultural capital necessary for introducing them to and educating them on this learning culture prior to college entrance. This reality creates the condition for the uniqueness of SDCC MESA: All new SDCC MESA students are explicitly trained and empowered with the learning culture and with a language of success. A key part of the learning culture is the strategies for effectively approaching the learning; however, more importantly, the learning culture is characterized by the attitude and mindset that is needed for learning. Reflecting this learning mindset, SDCC MESA students share a common language of success which includes self‑advocacy, emotional intelligence, mental toughness, and goal focus.
SDCC MESA's learning culture approach gives students a new consciousness and contributes to an increased sense of belonging, which is critical given that the majority of SDCC MESA participants are first-generation college students, underrepresented in STEM and economically disadvantaged. Contributing to their sense of validation, SDCC MESA students first learn that student potential is not questioned in the learning culture (i.e., all students have many strengths and great potential). Yet, while all students have strengths, they also have gaps. The challenge for all SDCC MESA students is to learn the learning culture and to use it to fill their gaps. Additionally, while potential is not questioned, SDCC MESA has high expectations for students, beginning with commitment. SDCC MESA students are trained to know that commitment is questioned in the learning culture, and that it is a matter of personal responsibility and choice, as illustrated in the contrast between creators and victims: When faced with a challenge, creators (having an internal locus of control) accept responsibility, take action, and seek solutions, while victims (having an external locus of control) typically blame, complain, and make excuses. Only creators can truly be committed to achieving their goals. This is expectation #1 in the learning culture and in SDCC MESA: Only Creators are accepted into the program. SDCC MESA's goal is to empower students through the learning culture to enable them to succeed academically; successfully transfer to a four-year university in a science, technology, engineering, and mathematics (STEM) majors and, possibly, pursue graduate study; and become exceptional STEM professionals.
Embedded within SDCC MESA's learning culture model is the implementation of the comprehensive components of the successful statewide MESA model for academic support for students in transfer-track STEM majors. SDCC MESA serves an average of 200 students annually. It is housed in a dedicated program center which serves as an on-campus home, where MESA students build community and get the support they need to be successful in college, including tutoring in STEM courses; counseling; academic resources; activities for university bridging and industry exposure; and opportunities for summer research, internships, and scholarships. SDCC MESA was founded in 2000 by MESA Director Rafael Alvarez, who transformed the SDCC MESA model into an explicit learning culture approach for increasing student success.
The effective implementation of the SDCC MESA learning culture model has been disseminated via the SDCC website; Twitter (@sdccmesa); and presentations at regional, state, and national levels, resulting in numerous broader impacts throughout SDCC and across higher education. For example, SDCC MESA learning strategies and resources are used in STEM and non-STEM classes at SDCC, and the SDCC MESA learning culture model has been adapted at SDCC for use in the First Year Services program and the Veterans Service Center. A Core Praxis Model for a Learning Culture has also been developed, based on the SDCC MESA model, to aid in the adaptation of the learning culture model for use in classrooms, academic programs, and support services. The SDCC MESA model was captured in "Taking Academics to a New Level with Learning Culture" (Diversity in Action, January/February 2017).
Student Quotes About the SDCC MESA Learning Culture
B.S. Biochemistry – UC San Diego
Ph.D. Epidemiology – USC (2021)
B.S. Mechanical Engineering – UC Berkeley (2019)
B.S. Physics – UC Berkeley (2019)
B.S. Aerospace Engineering – Georgia Tech (2019)
Ph.D. Aerospace Engineering – SDSU (2023)
Resources
MESA Success Booklet - A Learning Culture: Taking STEM Education to a New Level
Learning Culture Flyers
For additional information about SDCC MESA, contact Rafael D. Alvarez. iStream subscribers are also encouraged to see the January 2013 issue of Project Highlight, which also featured the SDCC MESA program.
Rafael D. Alvarez is the MESA Program Director at San Diego City College in San Diego, California.
Opinions expressed in Member Spotlight are those of the author(s) and do not necessarily reflect those of the League for Innovation in the Community College.