Joliet Junior College: JJC Receives Bronze Rating From Sustainability Tracking Organization AASHE STARS
March
2016
Member Spotlight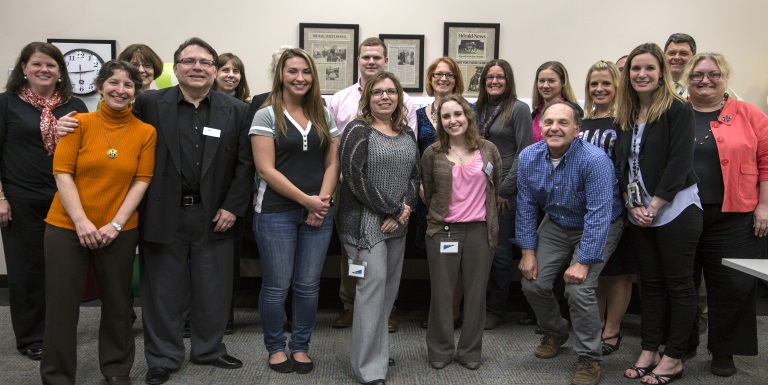 This fall, Joliet Junior College (JJC) was recognized for its efforts in sustainability and awarded a bronze rating from the Association for the Advancement of Sustainability in Higher Education (AASHE) Sustainability Tracking, Assessment & Rating System (STARS) earlier this summer.
The college was scored in four specific categories: planning and administration, engagement, operations, and academics. More than 40 JJC faculty and staff on the college's Sustainability Committee representing departments and offices across the college (including its extended campuses) worked to gather all the data for the AASHE STARS application during the 2014-2015 school year. A student and a member of the Board of Trustees also contributed to the report. 
"This is the first time that JJC, an institution with many LEED certified buildings, has undergone the AASHE STARS assessment," said JJC Sustainability Committee chair Dr. Peter Linden.
Its results will now guide our continued work to assure ongoing quality improvement in the area of sustainability. Additionally, this globally recognized designation underscores a longstanding institutional commitment to encourage the JJC community to embrace sustainable practices by fully integrating these into our daily practices and culture.
Being certified with AASHE STARS only validates how important sustainability is to the college. Not only was sustainability incorporated into JJC's current strategic plan, but this year it was designated as a new institutional core value. The bronze rating also recognizes JJC's long-term goals that will contribute to a more diverse campus and sustainable community for the college.
JJC's bronze rating comes after anthropologist Dr. Jennifer Hirsch served as the college's sustainability collaborator during the 2014-2015 school year. In addition to guiding the committee as they applied for certification, Hirsch also taught members a broader definition of sustainability. The college now looks at sustainability not only as something environmental, but something economic and social as well.
JJC Sustainability Coordinator and Architecture Professor Maria Anna Rafac said it's essential for the JJC community to look at sustainability from these three viewpoints.
"Sustainability is important to JJC because it promotes healthy people, a healthy community, and a healthy earth. You can be sustainable by recycling, volunteering in your community, or creating a balanced budget. Sustainability is at its peak when you combine multiple perspectives that include social equity, economics, and the environment," Rafac said. "By receiving a bronze rating from AASHE STARS, JJC has proven that we are showing commitment to sustainability and the communities we serve."
Click here for more information about how JJC is contributing to sustainability and accomplishing goals a part of the college's strategic plan. Click here to view JJC's full scorecard and AASHE STARS report.
Opinions expressed in Member Spotlight are those of the author(s) and/or submitting college and do not necessarily reflect those of the League for Innovation in the Community College.