Community College of Allegheny County: FireVEST Scholarship Program a Win-Win-Win for Firefighters, Fire Departments, and the County
August
2017
Member Spotlight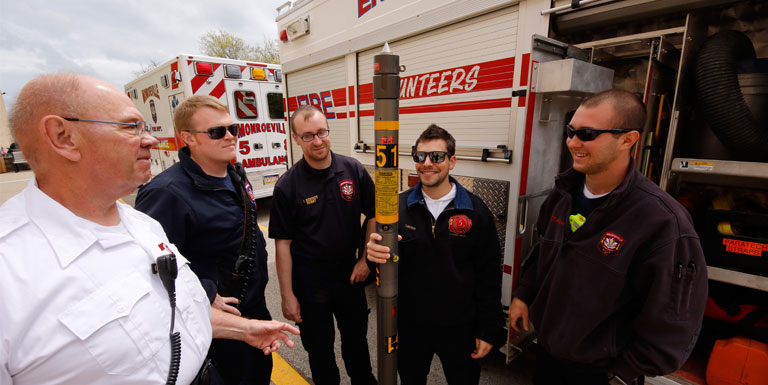 Community College of Allegheny County's Fire Volunteer Education, Service, and Training Scholarship (FireVEST) program is now in its eighth year. More than 330 Allegheny County volunteer firefighters have participated in this recruitment and retention program. These scholarship recipients serve in 136 of the county's 187 volunteer fire departments. The only program of its kind in the state, FireVEST is a unique partnership between CCAC, the Allegheny County Executive, and the Allegheny County Fire Academy. Individuals enrolled in the program receive a full scholarship to any associate degree or certificate program at CCAC as well as the highest level of training at the Allegheny County Fire Academy in exchange for a five-year service commitment as a volunteer firefighter within Allegheny County.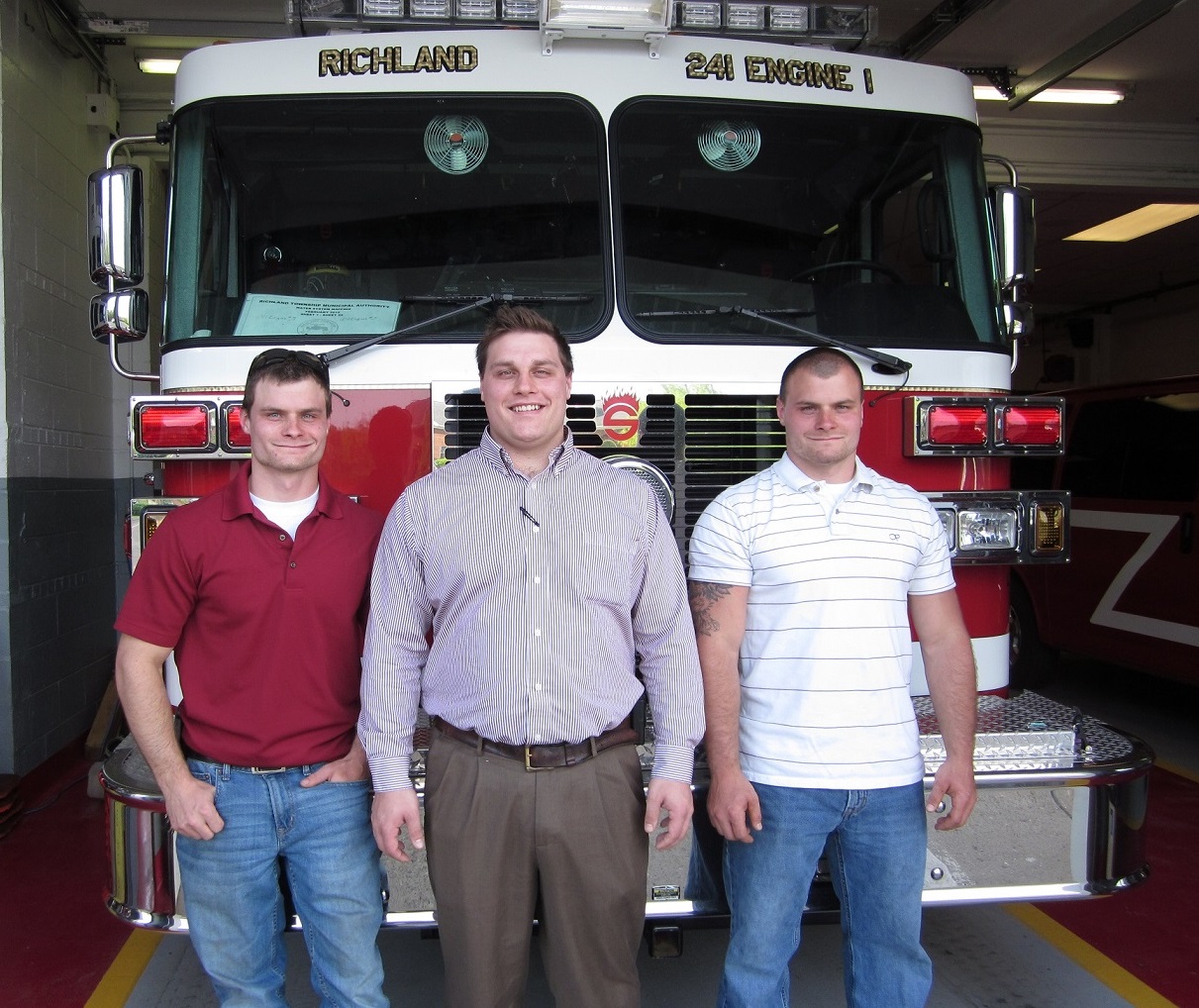 For Ryan Sergent, 23, and his brothers, Tyler and Nathan, both 22, FireVEST has provided an opportunity for a college education as well as for advancement within the Richland Township Volunteer Fire Department, where they have all served since the age of 14. The brothers enrolled in the program in the fall of 2013 as first-time CCAC students—Ryan in Fire Science Administration, Tyler in HVAC, and Nathan in Criminal Justice—at no cost to themselves or their family.
"If it wasn't for the program, I probably wouldn't have gone to school," said Ryan Sergent, who acquired valuable knowledge for his job as an estimator for a commercial door company. He and his brothers will complete their commitment to the Richland VFD in the fall of 2018, but they don't plan on quitting the department as long as they live in the township, he said.
Allegheny County Executive Rich Fitzgerald noted that the county's volunteer fire departments protect more than 910,000 people and save the county an estimated $60 million dollars a year. The FireVEST program, he said, is helping the departments to meet the constant challenge of staying fully staffed, well trained, and ready to respond at a moment's notice:
In Pennsylvania, we know that 69 percent of all firefighters are volunteers and that the number continues to decline. FireVEST was created to incentivize those who may be thinking of getting involved, and has been successful in providing resources and training to those in our community who have made that commitment. I'm delighted to see that so many people have benefitted from the program over the last seven years and that its graduates have been so successful. We owe them a debt of gratitude, and the FireVEST program is just one way we can thank them for their work and service as volunteer firefighters.
Mathew Davis, who became chief of the Dormont Volunteer Fire Department in January, was one of the first FireVEST graduates, earning an associate degree in Fire Science Administration from CCAC in 2012. He went on to earn a Bachelor of Science in Public Administration with a concentration in Fire Service Administration from Point Park University in 2014. Last year, Davis was accepted into the National Fire Academy's Executive Fire Officer Program and also became a member of CCAC's Fire Science Administration advisory committee. Davis has been instrumental in encouraging the members of his department to take full advantage of the FireVEST program, as he did.
Students can attend part time as long as they have at least one credit-bearing course every fall and spring term and take entry-level firefighting at the Allegheny County Fire Academy.
Lead Photo: Past CCAC FireVEST scholarship recipients Jake Kennedy (center) and Michael Kohlmann (at right) participate in a training exercise with fellow firefighters from Monroeville VFD #5 and CCAC adjunct faculty member Allan Wickline (left) at CCAC Boyce Campus in Monroeville, PA.
Photo 2: From the left, Tyler, Ryan, and Nathan Sergent at the Richland Volunteer Fire Department, where they use the skills they acquired through the CCAC FireVEST Scholarship program.
Margaret Anderson is Promotions Writer, Public Relations and Marketing, Community College of Allegheny County, Pittsburgh, Pennsylvania.
Opinions expressed in Member Spotlight are those of the author(s) and do not necessarily reflect those of the League for Innovation in the Community College.