Central Ohio Technical College: Lifelong Learning Institute
November
2012
Member Spotlight
Many students can reflect back on college as a time of personal and educational growth, but through the Lifelong Learning Institute (LLI) of Central Ohio Technical College (COTC), this opportunity for growth goes beyond the traditional college years.
Launched in July 2004 and recently relocated to the COTC Pataskala campus, the LLI falls under the Workforce Development Innovation Center and provides noncredit educational opportunities for mature learners in Central Ohio. Members broaden and extend their knowledge, share their life experiences, become more attuned to community resources, and interact socially with other lifelong learners.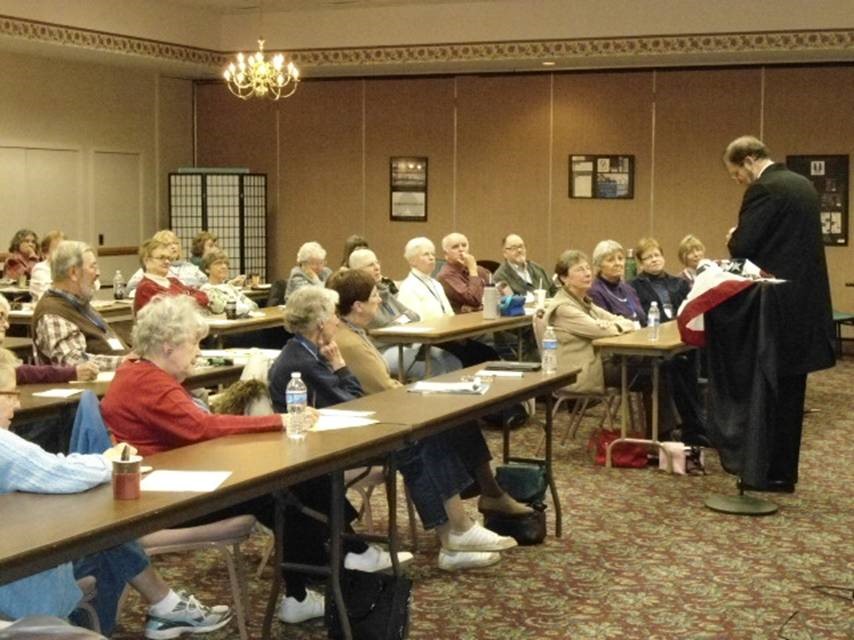 "The Lifelong Learning Institute is a unique opportunity for mature learners not only to pursue their academic interests in a relaxed environment, but also to enjoy a social connection with those who share the same interests," Workforce Development Innovation Center Resource Manager, Lori Crocker, said. "It's a very affordable option for higher education courses with no tests and no red tape. It's truly learning for fun about topics that the members choose."
The LLI is governed by a volunteer advisory steering committee that works with COTC staff to develop guidelines for policies and procedures, curriculum, membership, scholarships, and promotional materials. LLI courses are offered in a wide range of areas, including the arts, sciences, current events, history, language, technology, spirituality, economics, and world affairs.
LLI courses are uniquely designed to provide a better educational fit for those interested in learning for self-fulfillment or personal interest in a topic. LLI classes are offered year-round, during the day, and at campuses that are easily accessible with free parking.
Courses are offered as noncredit, and are not subjected to the higher education state and accrediting agency standards. This allows for the LLI to offer courses that include college-level learning in a shorter than typical class time (usually three to five sessions of two hour classes each), while remaining free of tests and assignments.
The LLI also features a series of Coffee and Conversation events that are free of charge and open to both members and non members. Guest speakers at these events present on various topics such as social media, finances, and technology. Each event provides the opportunity for the audience to engage with questions, creating an atmosphere of learning.
At the Coffee and Conversation event in January entitled An Introduction to Buddhism, nearly 100 people were in attendance. The program included a panel discussion on Buddhism that touched on Buddha and the basics of the religion. Due to local feedback after a group of Buddhist monks blessed the site of a proposed Buddhist temple in the fall, the LLI steering committee had suggested offering a panel discussion on the topic. This event showcased the LLI's value to the community by presenting a forum to provide conversation and education regarding a topic of local interest.
Classes are held in various parts of Franklin and Licking County in Ohio and as the LLI grows, it is anticipated that future offerings will expand to locations in Coshocton and Knox counties.
Contact: Lori Crocker, Central Ohio Technical College, Resource Manager, Workforce Development Innovation Center, 740.364.9565