The College Promise: Transforming the Lives of Community College Students
May
2019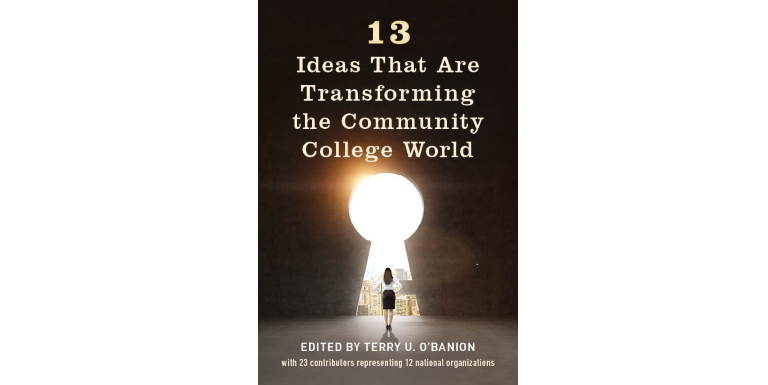 Throughout the country, a bold vision for the 21st century is shaping a new mindset for local communities and states. It is called the College Promise. Its origin is centuries old, but to many students, families, communities, and states, it is a new, transformational idea that is sweeping the nation. The College Promise is based on the proposition that a community college or technical education should be as universal, free, and accessible as high school has been since 1929 when Alaska was the last of 50 states to enact high school for all. A growing number of four-year colleges and universities are also launching the College Promise, many in partnership with community colleges and others on their own or by state legislation. But community colleges are dominant in this dramatic expansion of College Promise programs, as noted by the American Association of Community Colleges (2017) and the Association of Community College Trustees (2018). In August 2018, the College Promise Campaign in Washington, D.C., reported quadrupled growth, from 53 identified in 2015 to more than 200 College Promise programs underway in 44 states, with 23 established at the statewide level.
From coast to coast, community college trustees and presidents are joining with locally elected officials to build strategic partnerships with leaders from business, education, philanthropy, labor, and nonprofit organizations to keep higher education and the pursuit of the American Dream within reach of their residents. They are enacting College Promise programs, which cover tuition and fees for hardworking students to start and complete a degree or certificate at a community or technical college, freeing students from unmanageable college debt. Many Promise programs also provide support services (e.g., counseling, mentors) to enable students to accelerate their progress through high school and college. To receive a College Promise, students must meet eligibility and persistence requirements that illustrate their commitment to complete their educational goals.
These local and national leaders are working together to design and fund sustainable programs for students who live in their cities and towns because they know that a high school education is no longer enough to secure a good job and a decent quality of life. Bubbling up from so much local engagement that built on the early results of local Promise programs (e.g., Long Beach, CA, Kalamazoo, MI, Buffalo, NY, El Dorado, AK, Pittsburgh, PA) and inspired by President Obama's America's College Promise proposal and the Tennessee Promise, many of the nation's governors over the past five years have taken steps to enact legislation or executive orders to initiate and support College Promise programs.
There is no single way to build a Promise (College Promise Campaign, 2018). Just as each community college tailors its offerings to meet its local needs, communities and states determine what Promise features and funding work best to drive their economic, social, and civic prosperity. These visionary, committed leaders are leveraging the College Promise because they understand that having an educated, workforce-ready citizenry is essential for the economic, civic, and social health of their regions. They realize that education is a path to a happier, healthier future for individuals, families, local economies, and the greater society.
While College Promise initiatives are a contemporary approach for a new century, the idea behind them is as old as the American Dream, as timeless as the Founding Fathers' notion that education is the catalyst for a prosperous, sustainable democracy. College Promise programs are founded on the supposition embedded in the heart of the American Dream: that all people, regardless of their social, economic, or cultural backgrounds, should have the opportunity to make use of their full potential, that everyone should have the opportunity to climb the ladder of economic and social mobility, to enjoy a fruitful livelihood, and to ensure that the next generation is ready and able to build on that success.
A Brief History of the College Promise Movement
Though the majority of College Promise programs are barely a decade old, the idea behind them is not new. Throughout American history, local, state, and federal leaders have repeatedly risen to the challenge of great economic shifts and changing workforce needs by investing in education. Again and again, lawmakers and other community leaders have set their sights on preparing their residents for the jobs of their time by supporting a free and appropriate public education. Through these investments, the nation has repeatedly brought opportunity to people who thought education was beyond their means. These leaders have understood that an educated citizenry is an essential ingredient to build economic and social prosperity and to sustain a vibrant democracy. The College Promise is this generation's repetition of that age-old idea.
Since the mid-19th century, the United States has invested in public higher education as a way to boost a rapidly changing national economy. Through the Morrill Land Grant Acts of 1862 and 1890, steps were taken to broaden the country's economic development beyond its agrarian roots by offering more Americans the opportunity to earn a college degree so they could train for industrial occupations, the careers of a brave new era. These laws acted as a watershed, stimulating the careers of Americans entering the 20th century. They also embedded access to educational opportunities in centralized locations within the states as an essential strategy for "democratizing" postsecondary education and disseminating knowledge—both scientific and pragmatic.
These Acts of Congress introduced the notion that colleges and universities could expand their course offerings beyond the liberal arts by adding practical training in evolving occupations, so workers could acquire the knowledge and skills needed by industries to grow their local economies and strengthen their communities.
However, by the dawn of the 20th century, the notions of community and economic opportunity began to shift once again. In their comprehensive analysis of human and social capital, Goldin and Katz (1998) noted that between 1910 and 1940, towns and cities throughout the country realized they needed to provide residents with skills beyond what was required on the farm or in factories. They knew the jobs of the day required local residents to increase their education by acquiring the necessary language, administrative, and mathematical skills to adapt to the modern workforce. In just three decades, the free "high school movement" grew and public high schools expanded dramatically in cities and towns throughout the country. Today, these schools, which serve the majority of the nation's youth, are taken for granted.
According to Goldin (1998), in 1910, 19 percent of 15- to 18-year-olds in America enrolled in a high school, but only 9 percent earned a diploma. By 1940, nearly three-quarters of American youth enrolled in K-12 schools. Fifty-one percent of students graduated from high school in 1940. Within just three decades, the free public high school movement spurred the United States to become the undisputed world-leader in educational attainment. And that engendered the most substantial economic expansion ever seen in world history.
In 1944, during the waning days of World War II, Congress passed the Servicemen's Readjustment Act, known as the GI Bill, and propelled education levels beyond high school. Through this massive public investment, the federal government provided 1.7 million servicemen and women returning home with the opportunity to earn a college education that was free. Congress passed this bill because it feared that the fragile economy (still recovering from the Great Depression) might again be plunged into ruin if these returning service members could not find jobs. The idea was to equip them with education and expertise for the ever-evolving workforce.
In 1947, President Truman received recommendations from the President's Commission on Higher Education that he established to affirm his post-war vision that K-14 education be "both universal and free." Among the principal outcomes of the Truman Commission, as it came to be known, was the recognition that the community college was a national asset; the Commission also made popular the term "community college."
The GI Bill and Truman Commission's recommendations promoted the national values of college affordability, equity, and opportunity made possible by the government's support of and investment in higher education. The shared vision and actions by the Executive Office and Congress—working in tandem—to educate Americans with a world-class, universally available higher education system cemented America's place as the best-educated and best-prepared country of the post-war.
The formation and dramatic expansion of America's community colleges brought the promise of universality and access to millions of Americans who likely never would have been able to pursue a postsecondary education. Women and minorities were increasingly represented in the nation's public two and four-year colleges and universities, enabled by these actions of the federal government working with states. As a result, millions more Americans took advantage of higher education, especially those from the lower-income rungs whose financial circumstances would have precluded advancing beyond high school before the post-war boom.
Two decades later, reeling from the death of President John F. Kennedy and the ensuing civil rights protests following Brown v. Board of Education, the necessity of pursuing an education beyond high school became a priority for the nation. Building on the opportunity and equity promise of an affordable higher education for all, Congress passed and President Johnson signed the Higher Education Act of 1965. The landmark bill was designed to make college available for all Americans by providing very low-interest loans and removing significant financial barriers faced by economically disadvantaged students through generous federal aid grants, paving the way for the Pell grant legislation to help low-income students take advantage of community colleges and universities. Chronicled by The Pell Institute for the Study of Opportunity in Higher Education (2018) for many decades, these actions enabled millions more Americans to enter college, complete their degrees and certificates, and advance in their careers and communities.
However, as noted by Mortenson (2012), by the mid-1970s, public investment in postsecondary education as a percentage of per-capita income began to decline. In the waning decades of the 20th century, the nation slowly began to pull away from its promise to ensure that America would have the best educated and most highly skilled population in the world. Even as the American economy grew in the 1990s and early 2000s, the nation's public investments in education declined. Critical ground was lost in the global economy as other countries outpaced the U.S. in the percentage of gross domestic product (GDP) they committed to education at all levels. These nations began to move ahead of the United States as they prepared their citizens with the knowledge and training needed for 21st-century jobs—without requiring them to go into debt.
In just a few generations, the United States went from being first in the world in the proportion of 25 to 34-year-old adults with college degrees. By 2009, the U. S. fell to 16th place, according to the Organisation for Economic Co-operation and Development (2012). That set the stage for the College Promise expansion.
The momentum to build College Promise programs was inspired by the vision of the Truman Commission, the GI Bill, and two free college programs that emerged in the late 20th century: the California Community Colleges Board of Governors Fee Waiver, which, since 1984, has in essence made college free for low-income community students in the Golden State, and the Indiana 21st Century Scholars Program, which has helped more than 70,000 low-income students in the Hoosier State afford college since it was established in 1990 (Indiana Commission for Higher Education, 2015). The pioneering state program in Indiana went beyond paying college tuition and fees and set clear expectations to incentivize students to stay on track to earn their degrees and certificates on time. Other communities took notice.
Public and private sector leaders launched the Kalamazoo Promise (Miller-Adams, 2009) in Kalamazoo, Michigan, in 2005 when a group of anonymous donors turned to free college as a way to curb residential flight and a lagging economy. The idea was to help the city transform itself by offering all residents the opportunity to go to college anywhere in the state of Michigan from one to four years without paying tuition. These innovative philanthropists reasoned that the city could reverse the tide of ebbing population and local industry if their residents had affordable access to the education and skills needed for the rapidly changing economy. They knew that more businesses would invest or stay in the city if residents prepared for careers in the changing workforce. They understood that fewer people would move away if they could train for those jobs close to home.
The Kalamazoo Promise broke new ground in how it awarded scholarships: residency and graduation from one of the city's high schools were the only requirements to receive an award; neither merit nor financial need was considered. Since its creation, this unprecedented experiment in urban development through education guarantees potentially every graduate of Kalamazoo High School a full scholarship to attend any approved public or private postsecondary school in Michigan, including the state's community and technical colleges. The amount of tuition funding students receive depends on how long they have been enrolled in the Kalamazoo system. Those who have been in the city's public schools since kindergarten receive a full tuition waiver.
The results are compelling. According to the W.E. Upjohn Institute, the Promise reversed the school district's decades-long decline in enrollment and built a strong college-going culture in the city (Miller-Adams, 2015). Between 2005 and 2014, enrollment in the Kalamazoo Public Schools grew by 24 percent, bringing new financial support leading to the construction of two new schools—the first to be opened in Kalamazoo in almost 40 years. Research by the Institute also showed a dramatic increase in the number of students (including minority and economically disadvantaged students) who took Advanced Placement courses and student outcomes showed impressive improvements (Bartik & Lachowska, 2012). 
Inspired by Kalamazoo's success, three other communities—Denver, CO, Pittsburgh, PA, and El Dorado, AR—launched Promise initiatives between 2006 and 2007. Each program had its unique model and funding scope. While they varied in design, they shared a common goal: to educate and prepare residents for economic and social sufficiency by broadening access to postsecondary education. A grassroots movement to make a community college education as universal and affordable as public high school was born once again.
In the ensuing decade, approximately 50 new College Promise programs emerged as struggling local economies grappled with the challenge of sending more students to college even as what is now called the Great Recession unfolded and college costs were spiraling upward as federal and state investments began to wither. These were the early days of College Promise.
On February 24, 2009, President Obama embedded the idea of free community college into the nation's consciousness during his first address to the Joint Session of Congress. In that address, he conveyed the urgent need to prepare Americans for the jobs of the rapidly changing economy through investments in higher education:
In a global economy where the most valuable skill you can sell is your knowledge, a good education is no longer just a pathway to opportunity, it is a prerequisite. . . . That is why it will be the goal of this administration to ensure that every child has access to a complete and competitive education, from the day they are born to the day they begin a career. (para. 44-45)
President Obama urged every American to commit to at least one year of postsecondary education or training beyond high school. To achieve that vision, his administration committed to making college more accessible, affordable, and attainable for all American families so that, as President Obama said, "by 2020, America would once again have the highest proportion of college graduates in the world" (para. 46).
Six years later, in his January 20, 2015, State of the Union address to the Joint Session of Congress, President Obama sought legislation by proposing the creation of federal-state partnership grants that would fund community college tuition and fees for qualified students. Under the proposal, students enrolled at least half-time while maintaining a 2.5 grade point average would be eligible for funds as they worked toward earning their degrees or certificates.
The idea was to provide students with college-level undergraduate general education and career-technical courses in high-demand careers to prepare them for the jobs of the future and increase their economic, social, and civic mobility. Under the plan, community colleges would create evidence-based institutional reforms to improve college persistence, completion, and graduation rates on their campus. And participating states would have had to guarantee the alignment of transferable credits between community colleges and four-year colleges and universities. That legislation came to a halt in the 114th Congress due to the declining bipartisan political environment, but it did inspire the grassroots College Promise movement at the local and state level, building on the results of the more than 50 local Promise initiatives.
On September 9, 2015, President Obama travelled to Macomb County College in Warren, Michigan, to announce the creation of the non-partisan College Promise National Advisory Board, a diverse collection of leaders from education, business, philanthropy, government, student groups, labor, and nonprofit organizations. These assembled leaders agreed to serve as advisors to the nascent College Promise Campaign, a nonpartisan effort to build support for communities and states to make a community or technical college education as universal, accessible, and free as high school has been for a nearly a century. This bipartisan group was charged with providing leadership, advice, and support for the campaign whose mission was to build support for the creation of College Promise programs at the local and state level.
At that event, the President introduced Dr. Jill Biden and Gov. Jim Geringer (R-WY), the former governor who was honored for creating the Hathaway Scholarship in his state, as the Board's Honorary Chair and Vice Chair. The Board was formally charged with its leadership responsibilities to support the nascent College Promise Campaign. It is important to note that in 1974, Governor Stanley Hathaway established the Wyoming Permanent Mineral Trust Fund to run state government, that included higher education. In 2005, during Governor Geringer's administration, legislation to enact the Hathaway Scholarship fund was made possible through a $400 million permanent endowment, funding qualified Wyoming high school graduates to enroll in the University of Wyoming or any of the state's seven community colleges.
The idea behind College Promise was not new, but this was the first time there had been a coordinated national drive to build support for educational investments at the grassroots level. As President Obama said at the launch of the College Promise National Advisory Board,
I have been focused on community colleges. They're at the heart of the American Dream. Community colleges are everywhere. They're accessible. They're a gateway for folks who—maybe their parents didn't go to a college, maybe they can't afford a 4-year college, maybe they—the career path they want to follow isn't a traditional one. (Obama, 2015, para. 36)
He continues, "Everyone willing to work hard deserves a shot at a higher education" (para. 24), and notes that,
Whether it is a bachelor's degree, an associate's degree, a journeyman's card from an apprenticeship program, having a credential above and beyond your high school diploma, that's the surest ticket to the middle class. (para. 28)
The campaign's mission is to encourage local institutions, communities, and states to fund tuition and fees for residents who make a serious commitment to complete a postsecondary education, starting in America's community colleges, attended by more than 40 percent of all undergraduates in the country. The goal is for communities and states to educate and train their residents without burdening them with unmanageable college debt.
College Promise Programs Today
Since its creation in 2015, the College Promise Campaign has built broad public support for communities and states to cover tuition and fees for the first two years of community or technical college and to provide support to help students succeed. While the campaign serves as the nation's most prominent public voice for local and state College Promise programs, it does not promote any single approach. Instead, it convenes leaders from business, education, government, philanthropy, nonprofits, labor, and the students themselves to support the College Promise in their communities and states in ways that fit their specific civic, economic, and social needs. Since 2015, the growth of College Promise programs in communities and states has relied on bipartisan support in numerous communities and at the state level. The Promise programs have been equally enacted and led by Democrat and Republican legislatures and their governors.
To promote the launch and expansion of quality College Promise programs, the campaign widely shares the latest research, high-impact practices, and policy designs for communities and states to build effective and financially sustainable programs that engender student success. It also leverages the results of evidence-based research to engage public and private leaders from diverse sectors to invest in the College Promise in their communities and/or states. Along the way, it underscores the value of free community colleges, showing that an investment in the College Promise is a down payment on the prosperity and vitality of the regions served by the nation's nearly 1,200 community colleges. And the campaign is also encouraging partnerships between community colleges and four-year colleges and universities to work together to support the goals of College Promise.
From 2015 through 2018, the campaign witnessed rapid expansion in the number of College Promise programs, the number quadrupling with more than 200 local initiatives underway in 44 states and 23 in full operation at the statewide level, as previously noted. Across the nation, from Hawaii to Rhode Island, from Seattle to Jacksonville, and from Lansing to Houston, communities are removing barriers and giving students the financial, social, and academic support they need to succeed through College Promise. It's happening in large metropolitan areas such as San Francisco, CA, Detroit, MI, Milwaukee, WI, and Dallas, TX, as well as in smaller cities, towns, and counties like Stockton, CA, Baltimore, MD, Akron, OH, and Laramie, WY.
The driving force behind the swift adoption of the College Promise idea is the growing understanding that communities, states, and, ultimately, the nation cannot thrive unless they produce more graduates with college degrees, technical certificates, or apprenticeships—necessary credentials for the shifting demands of the workforce—to meet the larger demands of the 21st century economy and the greater society. 
Coalitions putting together College Promise programs understand their residents must be prepared for the workforce with the knowledge and skills employers seek to fill job openings. By 2017, there were more than 6.5 million jobs left unfilled because employers cannot find workers with the required education or training. That is not good for students, families, or local economies, which is why so many elected officials are working with business, education, and philanthropy to fill those gaps through free college programs which prepare students for in-demand careers.
Elected officials are forming strategic partnerships to build Promise programs because they know that by 2020 more than 6 out of 10 jobs will require an education beyond high school at a time when only 46 percent of Americans have a college degree or technical certificate, as noted by Carnevale, Smith, and Strohl (2013). These officials, joined by public and private sector leaders and concerned citizens, feel an urgency to address the rising costs of college that are making higher education—even at community colleges—seem out of reach for the those who need it most: first-generation and low-income students, working parents, disconnected residents, and older adults seeking knowledge and skills or retraining for a new economy.
While tuition and fees at community colleges are considerably less than those at four-year colleges and universities, they represent a small portion of the total cost of attendance.  Additional college-critical costs—textbooks, housing, childcare, and transportation—present financial barriers that are hard for low-income students to afford. By covering tuition and fees through the College Promise, communities and states seek to alleviate some of that financial burden.
A 2017 study published by the Wisconsin Hope Lab and the Association of Community College Trustees (Goldrick-Rab, Richardson, & Hernandez) reported that one in three community college students experience hunger, and that 51 percent lack secure housing while 14 percent are homeless. These kinds of data spur the development of free college programs as community colleges grapple with how they can help students to and through college so they can escape the cycle of poverty. And, it propels College Promise programs to cover costs beyond tuition and fees.
Communities also understand that a "Promise" isn't indeed a promise unless students complete their courses of study. That is why so many College Promise programs include mentoring, advising, and other academic support to guide students along the path toward completion of their course of study. Each College Promise program launched serves as an inspiration to other communities as they identify ways to remove financial barriers and provide support, so students can earn the credentials they need to thrive in the 21st century.
Some noteworthy local and state initiatives that continue to inspire the College Promise movement include the following:
Tennessee Promise: Inspiring the College Promise Movement
Since its creation in 2014, Tennessee Promise has been a guiding model for states and communities as they seek to build free college programs that increase the opportunity for students to not only start, but complete a community college degree, certificate, or university transfer requirements. By using a combination of state lottery surplus funds and contributions from both businesses and foundations, the Tennessee Promise also demonstrates how a Promise program can be designed for financial sustainability. As a "last dollar scholarship," students receive Promise funds once they have depleted all other sources of available state or federal student aid, such as the Hope Scholarship or the Pell Grant. Students may use the scholarship at any of the state's 13 community colleges, 27 colleges of applied technology, or other eligible institutions offering associate degrees.
Governor Bill Haslam (R-TN) introduced the performance-based scholarship, mentoring, and community service program as part of his Drive to 55 goal to equip 55 percent of Tennesseans with a college degree or certificate by 2025. By offering free community college to all qualified recent high school graduates in Tennessee, the Promise has put the first two years of higher education within reach for eligible residents, especially youth and families who believe college is beyond their means. And it enables students to earn a college degree or technical certificate without taking on burdensome college debt.
In addition to covering tuition and fees, the Tennessee Promise adds another critical element: mandating that Promise students take part in advising and mentoring sessions to boost the chance that they will complete their course of study. It also requires students to give something back—to fulfill community service hours as they work toward earning their certificates and degrees. They must also maintain satisfactory progress, at least a 2.0 GPA, to continue receiving funds.
Data from tnAchieves, the administrative arm of the Tennessee Promise, make a compelling case that the Tennessee Promise has led to significant increases in enrollment, persistence, and completion for students taking part in the program. Their research shows that the one-year increase in the college-going rate, between 2015 and 2016, was greater than the seven years prior, 2007-2014. And since the creation of the Promise, the Volunteer State notes that Promise students persist from term to term, and from year 1 to year 2 at higher rates than their non-Promise peers. For Promise students, the term-to-term persistence rate is approximately 82 percent, while the year 1-2 persistence rate is approximately 63 percent, or five percentage points higher than non-Promise students. Data also demonstrate that first-time enrollment at community colleges in Tennessee has increased by 25 percent and Pell-eligible students by 20 percent.
Seeds of the Promise were first planted almost a decade earlier when Gov. Haslam served as mayor of Knoxville, Tennessee. In 2008, then-Mayor Haslam and Knox County Mayor Mike Ragsdale worked with local philanthropists to create Knox Achieves, a program enabling graduating high school seniors in Knox County, Tennessee, to attend local community and technical colleges without paying tuition and fees. 
The idea took off; between 2009 and 2014, Knox Achieves expanded to 27 counties in Tennessee and was renamed tnAchieves, (Tennessee Achieves). Early results indicate that the program was reaching its core audience: first-generation and low-income students. In that time, tnAchieves students were the first in their family to attend college and 70 percent came from families with incomes less than $50K. tnAchieves raised more than $15.5 million in private funds for the last dollar scholarships and supported more than 10,000 students to attend a community or technical college. Knox Achieves also retained students at a rate 50 percent higher than the state average and reported that 94 percent of tnAchieves students completed their degrees and certificates without taking on debt.
In Spring 2017, Tennessee became the first statewide free college program in the country to extend College Promise to adults. The new program, Tennessee Reconnect, builds on the success of the Tennessee Promise model by providing free college and mentoring scholarships to state residents of any age who have not earned a college degree. When he signed the Tennessee Reconnect program into law, Governor Haslam said,
This is about jobs, it's about math, and it's about the Tennessee we can be. We know that by 2025, at least half the jobs in this state will require a college degree or certificate. Mathematically, there's no way to reach that goal just by equipping high school graduates with degrees. Just as we want Tennessee Reconnect to send a clear message to adults: wherever you fall on life's path, education beyond high school is critical to the Tennessee we can be. (Haslam, 2017, para. 3)
In Spring 2018, the College Promise Campaign joined forces with Complete College America and Achieving the Dream to produce Promise with a Purpose, a guide to help states, communities, and individual community colleges to build an intentional framework for student success into their College Promise programs.
Dallas County Promise
The success of the Tennessee Promise inspired other communities, counties, and states to build affordable college programs that incorporate mentoring, advising, and other support services to boost the chances that students not only start, but finish, their course of study. The Dallas County Promise launched in fall 2017, just one year after Dallas County leaders ventured on a fact-finding mission to visit officials administering the Tennessee Promise. From their weeklong visit to the Volunteer state, this innovative group of leaders brought back to Texas the best practices for building a financially sustainable Promise program geared toward ensuring student success.
Dallas County officials launched the Promise to address the growing skills gap in North Texas, where 65 percent of living wage jobs require an education beyond high school but only 37 percent of adults hold a two- or four-year degree, concerns jointly raised by the County Judge, Dallas County Community College trustees and chancellor, and presidents of the University of North Texas at Dallas and Southern Methodist University. Their goal was to provide an affordable path for county residents to complete their education and to prepare for jobs requiring an associate's and/or a bachelor's degree. These local leaders understood that financing a college education is most frequently noted as the biggest challenge for students seeking education beyond high school, especially those from low-income families.  And they knew that more students and families would enter college if they believed they could afford it. Chancellor May confirmed the challenge these partners took on when he said, "We know that the greatest barrier to college completion is cost. The Promise is a game-changer for students, businesses, and the communities we serve" (Dallas County Community College District, 2018).
To build the Promise, Chancellor May and leaders from the Dallas County Community College District and its foundation worked with the United Way of Metropolitan Dallas and the Commit Partnership organization to form a coalition representing school districts, local colleges and universities, businesses, nonprofit organizations, and the philanthropic community. Through this collaboration, the Dallas County Promise offers free tuition to entering students regardless of income or GPA who complete the FAFSA or TAFSA and earn 18 credits a year at any of the seven Dallas County community colleges. Students must enroll in the program during their senior year of high school, when they are assigned a mentor to guide them through to completing their college program of study. County students who successfully complete their associate degrees are then eligible to receive two years of free tuition at Southern Methodist University or University of North Texas at Dallas if they meet GPA requirements upon transfer.
Detroit Promise Path
In Detroit, Michigan, students are receiving the benefit of the Detroit Promise Path, a package of support services designed to boost the success of students enrolled in the city's free community college program. Since 2013, the Detroit Promise has offered to cover up to three years of tuition for recent high school graduates to attend any of the city's five community colleges, once they have exhausted all other sources of federal and state aid. But the program provides more than just financial support.
To receive Promise funds, students must enroll in the Detroit Promise Path, a program that adds a range of support services onto the Promise of financial support. The Detroit Chamber of Commerce leads this effort, and MDRC, a nationally known social and education policy and research program, is working with the Chamber to support the design and evaluate the program to boost the persistence rates of Promise students.
The innovative program requires students to meet regularly with a dedicated campus coach and to participate in summer enrichment. It also provides Promise students with incentive funding to offset other college costs not covered by financial aid. The Path, which is administered by the Chamber, uses a management information system to communicate with students and to monitor their progress.
In July 2017, MDRC published Enhancing Promise Programs to Improve College Access and Success, a report that is demonstrating the positive impact that the Detroit Promise is having on student success. The data show an increase in persistence from semester to semester, including a sizable effect on enrollment in the second semester and on full-time enrollment in the first and second semesters.
Independent research reports like this are beneficial to policy researchers, community leaders, and anyone else investigating how to build financially sustainable and effective College Promise programs. And it also helps build the evidence-based literature to link research findings to policies and practices in local communities and states.
Indiana Workforce Ready (Adult Promise) Grant
In 2017, Indiana created the Indiana Workforce Ready Grant, a financial aid opportunity that covers tuition and fees for working-age adults to acquire the skills they need for jobs in high-demand industries. Indiana Gov. Eric Holcomb (R-IN) and lawmakers in the Hoosier State launched the program to address the massive skills gap in Indiana, where over 2 million adults lacked the education and training they needed to compete in the 21st century workforce. They saw the grant as the way to advance the state's economic development and competitiveness.
The grant covers tuition and mandatory fees for students to enroll in high-value certificate programs at Ivy Tech Community College, Vincennes University, or other approved training providers. Students can use the grant for up to two years but may only use the funds for courses that apply directly to their certificate program.
The qualifying programs were selected based on their alignment with Indiana's highest demand sectors. A wide range of factors including employer demand, wages, job placement, and program completion rates were the criteria used for identifying these programs. The programs included Advanced Manufacturing, Building and Construction, Health Sciences, Information Technology and Business Services, Transportation, and Logistics (Indiana Commission for Higher Education, n.d.)
Home Run Promise, West Sacramento, CA
In May 2016, during his State of the City Address, West Sacramento Mayor Christopher Cabaldon, a member of the College Promise National Advisory Board, announced his vision to make tuition and fees free for graduating high school students who attended local community colleges in the city (City of West Sacramento, n.d.). Just six months later, after receiving seed funds from several philanthropic donors and fostering partnerships with the city's nonprofit and business communities, city residents approved a College Promise program. The free college measure was included in a referendum to create the West Sacramento Home Run, a broad-based college to career initiative that combines universal preschool, college savings accounts, and paid internships. With a 65 percent margin, the referendum passed with strong support from the city's 50,000 residents.
The West Sacramento Home Run Promise launched in 2017 through a partnership involving the City of West Sacramento, Washington Unified School District, and Sacramento City College. As a last-dollar program, the initiative requires students to apply for federal and state aid before receiving Promise dollars. It also includes several elements that are intended to boost student success: To receive funds, prospective Promise students must enroll as full-time students and are required to complete and pursue an education plan. Sharing information about Home Run with more than 300 public and private sector leaders and residents at his annual State of the City address on May 3, 2018, a year after the Promise launch, the Mayor said,
The City of West Sacramento Home Run initiative isn't just making West Sacramento the best place to raise a family and grow up as a child, but it also makes our city the best place to find high quality talent ready for skilled entry and mid-level jobs. (City of West Sacramento, 2018, p. 1)
A month later, on June 9, 2018, Mayor Cabaldon joined other mayors in the region at a College Promise reception hosted by the law firm Holland and Knight.
The Boston Bridge Pilot Program
In March 2017, Boston Mayor Marty J. Walsh (D-MA) and Massachusetts Gov. Charlie Baker (R-MA) formed a city-state partnership to support low-income eligible students in Boston to complete a two- and four-year degree in the Bay State that covers tuition and mandatory fees (Boston Bridge, n.d.). To qualify for the Boston Bridge, students must enroll full-time in the Tuition-Free Community College Plan at one of the city's three community colleges. If they complete their associate degree within two and a half years, they are eligible for the Commonwealth Commitment, where the majority of tuition and fees are covered by the state for the remaining two years at designated public colleges and universities in Massachusetts for those who attend full-time and maintain a 3.0 grade-point average.
Through this innovative partnership, the Democrat mayor and the Republican governor provide yet another Promise model for states and communities as they build college and career pathways for their residents. And they demonstrate how government leaders from both sides of the legislative aisle can work together to build College Promise pathways to increase student access and success.
The Boston Bridge is an expansion of the state's Commonwealth Commitment, which provides reduced tuition and fees for the state's community college graduates to attend public colleges and universities in Massachusetts. It also builds upon Boston's Free Community College initiative, which provides free community college tuition for eligible low-income students.
These are just a few examples of the many local and state College Promise programs that are growing across the nation. It is exciting to see the emergence of a Promise research and evaluation base to help Promise leaders design and implement what works to increase student achievement, better align early learning between K-12 and postsecondary education, and meet the ever-changing workforce and societal demands of the 21st century. Say Yes to Education/Weiss Institute, Strive Together, National College Access Network, and other agencies are collaborating with researchers and policymakers to ensure that Promise programs make a significant difference in the lives of America's students.
The Road Ahead
The College Promise Campaign has witnessed a rapid growth of College Promise programs since its launch in 2015. In just three years, more than 200 Promise programs are up and running in 44 states. Twenty-three governors and their legislatures have enacted statewide Promise initiatives for their residents.
Each program that emerges sets an example for other leaders as they seek ways to expand access to and completion of a quality postsecondary education by removing financial and social barriers to higher education and providing needed student support for eligible students (Complete College America, College Promise Campaign, and Achieving the Dream, 2018). But Promise programs vary. Some are more generous than others. Some have sustainable funding streams, while others are seeking funds annually. Some are more merit-based, while others are more need-based, with varying GPA, performance, and other eligibility and persistence requirements. And some have numerous restrictions, severely limiting the number of students who can participate.
The College Promise Campaign is working to identify and showcase the Promise programs that have the greatest impact on student access and success, while providing caveats to communities and states on unintended or negative consequences based on evidence-based results from independent scholars and reputable research and policy organizations across the nation. As the movement evolves, communities and states are reminded that the promise of delivering a College Promise is hollow if students enrolling in a community college, technical college, and/or four-year institution fail to complete their degree or certificate.
Innovative leaders in community colleges, universities, cities, regions, and states are committed to designing and implementing College Promise programs that marry the promise of college access with the promise of completing a college degree or a technical certificate. They understand that the creation of a College Promise program comes with the essential need to design programs that focus on student success as the end goal, so students can acquire the knowledge and skills they need to obtain a more secure and stable future for themselves and their families.
Now that the idea of College Promise has taken off, the Campaign is not only promoting the concept and value proposition of the College Promise, but, most importantly, leveraging the College Promise knowledge base to identify best practices to help local communities and states design the highest impact and financially sustainable programs that meet the specific needs of their targeted student populations. Entering the second phase of its mission, the College Promise Campaign will use its national platform to share the latest research, policies, and program results that demonstrate the impact that high-quality College Promise programs have on the students, families, and communities they serve.
The College Promise Campaign will continue encouraging leaders from business, education, government, nonprofits, labor, students, and philanthropy to form and sustain cross-sector partnerships within their communities and states as they seek ways to increase student success along with workforce and societal goals through Promise initiatives. The idea is to cultivate leadership at the community and state levels to meet the specific educational, economic, and social needs of their regions and the nation as a whole.
Conclusion
As noted earlier, the idea behind College Promise is not new. At its core, College Promise, also known as "free college," has always placed priority on engaging and preparing people for gainful employment and helping them to become productive members of the greater society.
In recent years the idea has emerged as a national priority because too many Americans lack sufficient financial resources, social support, and clear pathways to and through postsecondary education that would enable them to upgrade their skills and enter or advance in the workforce. For far too many people today, the cost of higher education is beyond their reach, even with available federal and state financial aid or other scholarships. College aspirations dampen, work and family responsibilities consume the future space, and making ends meet on a daily basis takes priority. As a result, the American Dream becomes more distant and, for too many people, dissipates altogether.
Well-designed and implemented College Promise programs help eliminate financial barriers; ensure access to higher education; and provide students with mentoring, advising, and other support services they need to succeed. Today, throughout the nation, as College Promise programs are launched and sustained to cover tuition, fees, and, in many cases, the additional costs of attending college (e.g., textbooks, supplies, food, transportation, child care, housing) as well as offering student supports (e.g., mentoring, advising, coaching), they are making the difference between success and failure for thousands of Americans who want to participate in the American Dream.
As the College Promise movement evolves in the years ahead, community and state leaders are looking for innovative ways to incorporate sorely needed program elements to accelerate degree and certificate completion and boost student success. Seamless, aligned guided pathways in high demand fields of study, academic and social guidance, emergency grants, paid internships, redesigned class schedules, and childcare support for student parents who comprise 25 percent of all undergraduates are among the College Promise features that are being leveraged to increase graduation rates.
Since the launch of the College Promise Campaign in 2015, the number of Promise programs has more than quadrupled as communities and states have implemented a growing variety of program models. This vast expansion of the College Promise idea is transforming thousands of lives and serves as a bellwether for the nation that a free and universal K-14 education can become a reality for the nation's students and families in the 21st century.
Today's Promise programs are as varied as the student populations they serve and reflect the unique character of their local institutions, communities, and states. It is still early in the movement to cite robust data on the long-term impact of the College Promise, but early research is promising from communities and states that have updated and sustained their College Promise initiatives for more than a decade, with many evidence-based studies tracking student achievement, graduation rates, workforce preparedness, and community and state economic and social development. Each month, more evidence is collected by leading scholars from across the country to determine the effects of College Promise on boosting educational attainment and restoring America's leadership position in the world relative to the proportion of adults with high-quality certificates and degrees.
The College Promise Campaign and the Educational Testing Service are conducting the second phase of research on how communities and states are building financially sustainable College Promise programs in their regions. To build the College Promise evidence base on what works, the Campaign's ongoing collaborations are taking place with University of Pennsylvania's Alliance for Higher Education and Democracy, Community College Research Center at Columbia University Teachers College, University of Tennessee, Temple University, University of Alabama's Education Policy Center, MDRC, WestEd, W.E. Upjohn Institute for Employment Development, and Georgetown University's Center on Education and the Workforce, to name a few of the many institutions investigating the impact of College Promise programs.
It is clear that the College Promise has flourished. The idea of Promise has been established as a potent and galvanizing movement in American postsecondary education. Promise has fast become a linchpin strategy for the efforts of community and technical colleges to increase college access and student success for higher educational attainment with their partners. College Promise is growing new roots among the great movements in American education, fundamentally steeped in the ideals of the Founding Fathers to cultivate an educated citizenry that will sustain American democracy and prosperity for the 21st century and beyond.
References
American Association of Community Colleges. (2017, October 25). College Promise programs continue to grow. Community College Daily. Retrieved from www.ccdaily.com/2017/10/college-promise-programs-continue-grow
Association of Community College Trustees. (2018). Supporting the College Promise. Retrieved from www.acct.org/files/Advocacy/ACCT_AACC_College Promise Toolkit.pdf
Bartik, T. J., & Lachowska, M. (2012). The short-term effects of the Kalamazoo promise scholarship on student outcomes. Working Paper 12-186. Kalamazoo, MI: W.E. Upjohn Institute for Employment Research. doi:10.17848/wp12-186
Boston Bridge. (n.d.). About the Boston Bridge. Retrieved from www.bostonpublicschools.org/bostonbridge
Carnevale, A. P., Smith, N., & Strohl, J. (2013, June 26). Recovery: Job growth and education requirements through 2020. Retrieved from cew.georgetown.edu/cew-reports/recovery-job-growth-and-education-requirements-through-2020
City of West Sacramento. (n.d.). West Sacramento Home Run. Retrieved from www.cityofwestsacramento.org/residents/west-sacramento-home-run
City of West Sacramento. (2018, May 3). New West Sacramento City Manager named. Sacramento Oracle. Retrieved from www.sacramentooracle.com/articles/2018/0504-West-Sacramento-City-Manager-Named-Home-Run-Initiative-Milestones-Mobility-Options/index.php?ID=4766
College Promise Campaign. (2018, Spring). The promise of the College Promise. College Promise Campaign Spring Policy Brief No. 1. Retrieved from collegepromise.org/wp-content/uploads/2018/02/CPCPolicyBrief_ThePromiseoftheCollegePromise-.pdf
College Promise Campaign. (2018). City and county playbook for elected officials: How to build a promise. Retrieved from collegepromise.org/policy-tools/playbook
Complete College America, College Promise Campaign, and Achieving the Dream. (2018, April 28). Promise with a purpose: College Promise programs "built for completion." Retrieved from completecollege.org/promise
Dallas County Community College District. (2018). Dallas County Promise remarks by Chancellor J. May. Retrieved from www.dcccd.edu/pc/scholother/scholarships/dallaspromise/pages/default.aspx
Dallas County Promise Scholarship. (2018). Retrieved from dallascountypromise.org
Goldin, C. (1998). America's graduation from high school: The evolution and spread of secondary schooling in the twentieth century. Journal of Economic History, 58(2), 345-374. Retrieved from dash.harvard.edu/bitstream/handle/1/2664307/goldin_americagraduation.pdf?sequence=4
Goldin, C., & Katz, L. F. (1998). Human capital and social capital: The rise of secondary schooling in America, 1910 to 1940. Retrieved from www.nber.org/papers/w6439
Goldrick-Rab, S., Richardson, J., & Hernandez, A. (2017, March). Hungry and homeless in college: Results from a national study of basic needs insecurity in higher education. Wisconsin Hope Lab and Association of Community College Trustees. Retrieved from www.acct.org/files/Publications/2017/Homeless_and_Hungry_2017.pdf
Haslam, W. (2017, May 24). Haslam signs Tennessee Reconnect Act. Tennessee Office of the Governor. Retrieved from preprod.tn.gov/governor/news/2017/5/24/haslam-signs-tennessee-reconnect-act.html
Indiana Commission for Higher Education. (2015, November 18). 21st century scholars: 25 years of supporting student success. Retrieved from www.in.gov/che/files/25th_Anniversary_Brochure_11-18-15_Final_pages.pdf
Indiana Commission for Higher Education. (n.d.). Workforce Ready Grant. Retrieved from www.in.gov/che/4773.htm
Miller-Adams, M. (2009). The power of a Promise: Education and economic renewal in Kalamazoo. Kalamazoo, MI: W.E. Upjohn Institute for Employment Research. doi:10.17848/9781441612656
Miller-Adams, M. (2015). Promise nation: Transforming communities through place-based scholarships. Kalamazoo, MI: W.E. Upjohn Institute for Employment Research. doi:10.17848/9780880995061
Mortensen, T. G. (2012, Winter). State funding: A race to the bottom. American Council on Education. Retrieved from www.acenet.edu/the-presidency/columns-and-features/Pages/state-funding-a-race-to-the-bottom.aspx
Obama, B. (2009, February 24). Address before a joint session of the Congress. Retrieved from www.presidency.ucsb.edu/documents/address-before-joint-session-the-congress-1
Obama. B. (September 9, 2015). Remarks at Macomb Community College in Warren, Michigan. Retrieved from www.presidency.ucsb.edu/documents/remarks-macomb-community-college-warren-michigan-1
Organisation for Economic Co-operation and Development. (2012). Education at a glance 2012: Highlights. Retrieved from www.oecd-ilibrary.org/education/education-at-a-glance-2012_eag_highlights-2012-en
Pell Institute for the Study of Opportunity in Education, The. (n.d.). Publications. Retrieved from pellinstitute.org/publications.shtml
Ratledge, A. (2017, July). Enhancing Promise programs to improve college access and success. MDRC. Retrieved from www.mdrc.org/publication/enhancing-promise-programs-improve-college-access-and-success
Servicemen's Readjustment Act. (1944). Retrieved from www.ourdocuments.gov/doc.php?flash=false&doc=76
State of Tennessee, Office of the Governor. (2017, May 27). Haslam: No matter background, Tennesseans can get free college. Retrieved from www.tennessean.com/story/news/2017/05/24/haslam-no-matter-background-tennesseans-can-get-free-college/340892001
Tennessee Governor Bill Haslam's 2014 State of the State speech. (2014, February 3). Governing States and Localities. Retrieved from www.governing.com/topics/politics/gov-tennessee-bill-haslam-annual-speech.html
Tennessee Higher Education Commission & Student Assistance Corporation. (n.d.) Drive to 55. Retrieved from www.tn.gov/thec/learn-about/drive-to-55.html
Truman, H. S. (1947, December 15). Statement by the president making public a report of the Commission on Higher Education. Retrieved from trumanlibrary.org/publicpapers/index.php?pid=1852
University of North Texas at Dallas. (n.d.). Dallas County Promise. Retrieved from www.untdallas.edu/county_promise
U.S. Department of Education. (2018). College affordability and completion: Ensuring a pathway to opportunity. Retrieved from www.ed.gov/college
U.S. Department of Education, National Center for Education Statistics. (1993). 120 years of American education: A statistical portrait. T. D. Snyder (Ed.). Retrieved from nces.ed.gov/pubs93/93442.pdf
U.S. Department of Education, National Center for Education Statistics. (2004). Digest of education statistics. Retrieved from nces.ed.gov/pubsearch/pubsinfo.asp?pubid=2006005
W.E. Upjohn Institute for Employment Research. (2018). About Kalamazoo Promise. Retrieved from www.upjohn.org/about/research-initiatives/promise-investing-community/about-kalamazoo-promise
White House, The. Office of the Press Secretary. (2015, January 9). Fact Sheet - White House unveils America's College Promise proposal: Tuition-free community college for responsible students. Retrieved from obamawhitehouse.archives.gov/the-press-office/2015/01/09/fact-sheet-white-house-unveils-america-s-college-promise-proposal-tuitio
White House, The. Office of the Press Secretary. (2015, January 20). Remarks by the President in State of the Union Address. Retrieved from obamawhitehouse.archives.gov/the-press-office/2015/01/20/remarks-president-state-union-address-january-20-2015
Wyoming Department of Education. (n.d.). Hathaway Scholarship reporting. Retrieved from edu.wyoming.gov/data/hathaway-reporting
This issue of Insights is a chapter from 13 Ideas that Are Transforming the Community College World, edited by Terry U. O'Banion. This book was published by Rowman & Littlefield and the American Association of Community Colleges in March 2019. All rights reserved. When ordering the book from Rowman & Littlefield, mention the special code "RLEGEN18" and receive a 20% discount. Copies can also be ordered from Amazon, Barnes & Noble, and other booksellers.
Martha Kanter is Executive Director, College Promise Campaign, and Senior Fellow, Steinhardt Institute of Higher Education Policy, New York University. Andra Armstrong is Senior Strategist, College Promise Campaign.