Honoring the Memory of K. Patricia Cross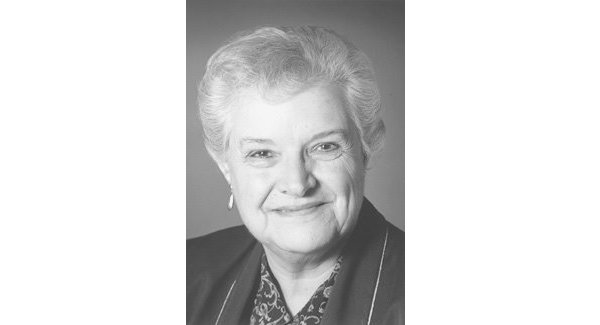 File Upload:
K. Patricia Cross Obituary.pdf
With the passing of our dear friend K. Patricia Cross, we reflect upon her ongoing support of community colleges and students. Pat's dedication to higher education teaching and learning helped to shape the field, with an emphasis on the enhancement and expansion of student learning to improve academic success. According to the K. Patricia Cross Academy, "she has gifted higher education an incredible legacy that has both inspired and enabled thousands of educators to improve both the theory and craft behind their teaching, impacting an entire generation of students in the process," and we couldn't agree more.
Her support of The Cross Papers series at the League for Innovation in the Community College embodied her continuous commitment to supporting students through thoughtful and innovative practices and methodology. The series was founded in 1997 to provide community college faculty with overviews of current theory, research, and effective practice around major topics in teaching and learning. Community college educators have used The Cross Papers monographs as tools for stimulating discussion, providing orientation and training to new faculty and staff, rejuvenating veteran employees, and designing successful practices and strategies for reaching the diverse groups of students who come through the open doors of community colleges every day.
After writing the first seven issues, Pat supported continuation of the series through The Cross Papers Fellowship. The fellowship was awarded annually through 2020 to a scholar/practitioner of community college teaching and learning, and over the years, recipients continued Pat's legacy by providing practical approaches on a wide range of issues and concerns faculty face in helping students learn.
"Pat Cross was a treasure, with a deep devotion to the development of community college faculty and students," said Cynthia Wilson, Vice President for Learning and Chief Impact Officer at the League. "Our deepest condolences to her family and friends. She will be greatly missed."