Terry O'Banion Student Technology Awards: Encouraging STEM Careers for Community College Students
September
2018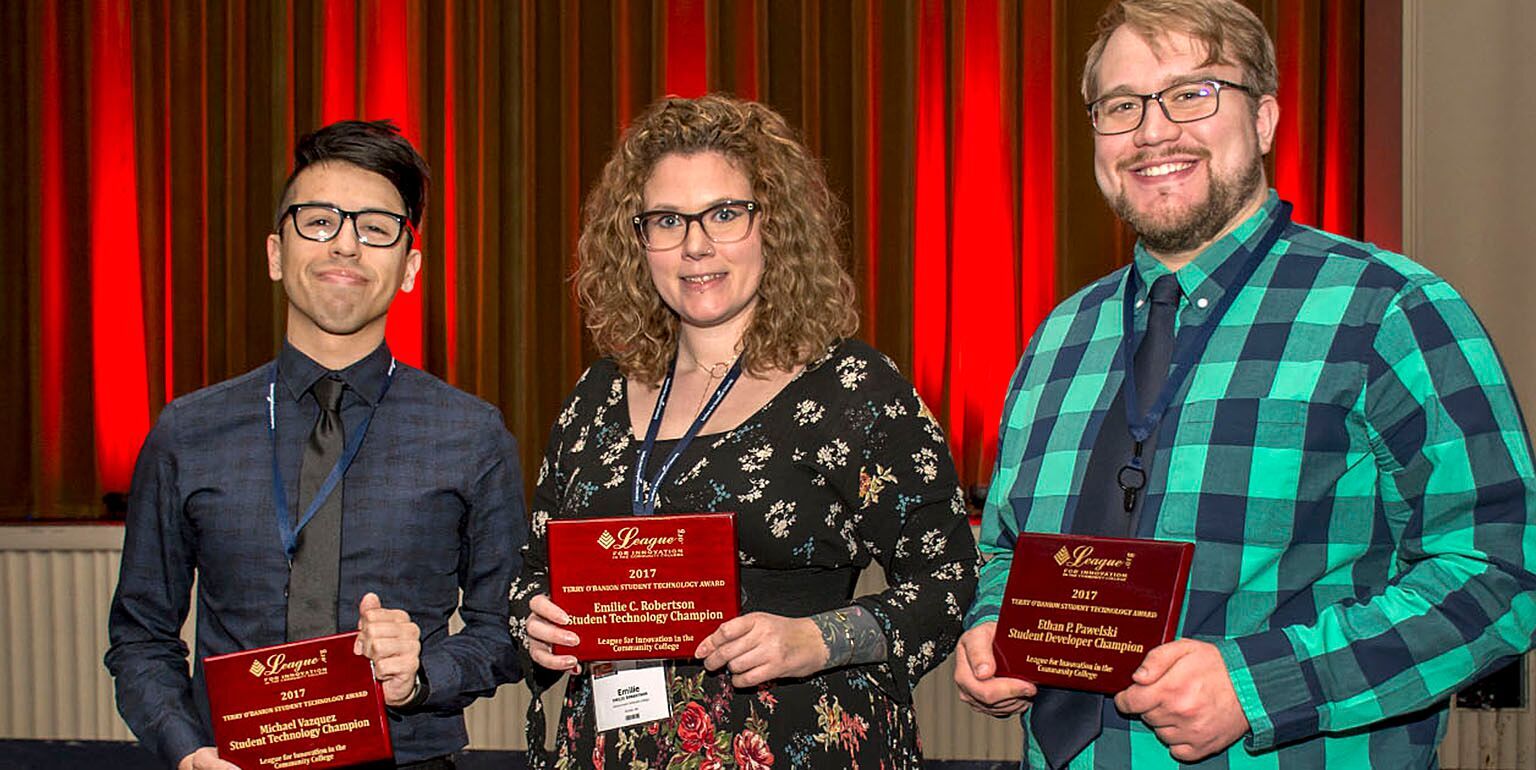 Technology plays an integral role in our lives and will continue to offer in-demand career opportunities to students, many of which are still emerging. Encouraging careers in STEM and rewarding students for their innovation and hard work is the basis for the League's Terry O'Banion Student Technology Awards. This year, the League opens its 2018 Terry O'Banion Student Technology Awards with support from Innovative Educators.
The awards are presented to students pursuing their education and a career in technology, and given annually in honor of Terry O'Banion, Senior League Fellow and President Emeritus of the League. Two recipients will be recognized in the category of Student Technology Champion and one as Student Developer Champion. Student Technology Champion awards are presented to students with a career interest in a technology field. Student Developer Champion awards are presented to students with a career focus specifically in software development. Each winner will each receive a $2,500 scholarship to be used toward their educational expenses (e.g., tuition, fees) and a plaque commemorating their achievement. Students will be honored at the 2019 Innovations Conference held in New York City, February 24-27, at the New York Marriott Marquis in Times Square. The League will provide transportation, registration, and accommodation for each winning student to attend the conference.
League member and board colleges are encouraged to nominate their outstanding students for a chance to win this award. The award opens September 10, 2018 and closes January 11, 2019.