New League for Innovation-Collaborative Brain Trust Service Partnership
October
2018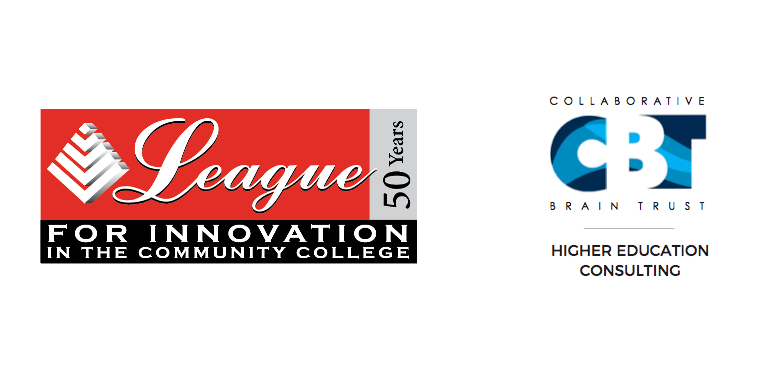 The League for Innovation in the Community College (League) and The Collaborative Brain Trust (CBT) have formed an exciting new partnership that allows us to better serve community colleges in reaching their strategic goals and their students in achieving their greatest ambitions. With more than 200 consultants from across the U.S. and around the world, CBT provides valuable services in areas such as student success, educational master planning, strategic planning, enrollment management, budgeting and fiscal analysis, human resources, organizational structure, workforce development, accreditation, and leadership development.
All CBT consultants are past or present higher education leaders with meaningful experience dealing with the challenges college leaders face each day. To ensure that our services meet community colleges' needs, CBT works with League member institutions to customize each team and project.
Over the past few months, the League and CBT have been working together to identify focus areas where we can collectively solve big problems in community colleges. As we discussed the most pressing issues facing higher education, we realized that blending the best services of both organizations would allow us to provide a comprehensive, streamlined set of consulting and support services. By offering nationwide best practices to meet League member needs, this partnership exemplifies our deep investment in the success of community college students.
"This partnership builds on the strengths of two organizations recognized for innovation, effectiveness, and student success. It recognizes the importance of exceptional training and best practices to improving college effectiveness, meeting the expectations of communities, and increasing the success of all students.
– Jill Wakefield, Chancellor Emeritus, Seattle Colleges (League Member)
We are working together for the greater good, and look forward to working with community colleges to help students succeed. If you have any questions, please contact Cynthia Wilson.