League for Innovation Announces 2022-2023 Terry O'Banion Student Technology Award Winners
December
2022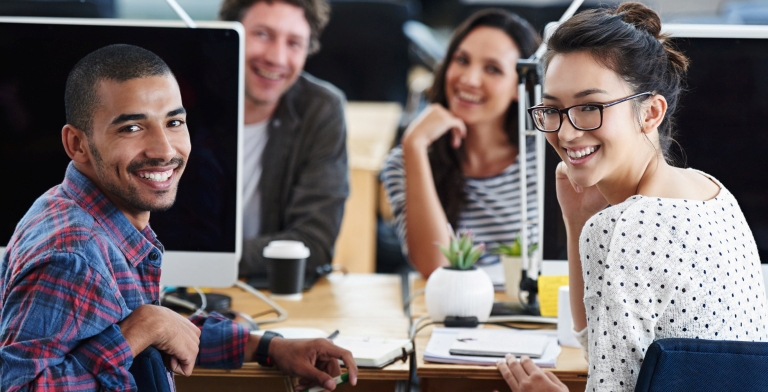 The League for Innovation in the Community College is pleased to announce the selection of the 2022-2023 Terry O'Banion Student Technology Award winners. The awards are presented to students pursuing their education and a career in technology, and given annually in honor of Terry O'Banion, Senior League Fellow and President Emeritus of the League.
Award winners are designated as Student Technology Champion or Student Developer Champion. Student Technology Champion awards are presented to students with a career interest in a technology field. Student Developer Champion awards are presented to students with a career focus specifically in software development. Each winner will each receive a $1,000 scholarship to be used toward their educational expenses and a plaque commemorating their achievement. Award winners will be announced at the Innovations Conference in March 2023.
These outstanding students demonstrate a passion for technology, a commitment to their education and community, and financial need.
Student Developer Champion
Lisa Nam, Bergen Community College
Lisa Nam plans to double major in game programming and computer science. She is a member of Phi Theta Kappa and has numerous academic distinctions. Lisa works as a peer tutor for computer science classes and serves as a STEM Student Scholar. Her participation in the STEM research internship program demonstrated her commitment to empowering others as well as her leadership skills. Lisa wants to build programs that eliminate mundane tasks to help people pursue what they love to do. She believes one way to eliminate such tasks is to make them fun; for example, turning learning into a game eliminates the psychological barrier that prevents people from starting.
Student Technology Champion
Elsie Bura, San Jacinto College District
Elsie Bura wants to pursue a career in data science, artificial intelligence, or machine learning. She has a 4.0 GPA, is a Phi Theta Kappa officer, and has made the Dean's List every semester. She willingly seeks out connections, advisors, and networking opportunities; she also helps others with studying and completing assignments, especially other international students as they deal with the struggles of homesickness and a lack of familiarity with the systems around them. One of Elsie's goals is to use her own success in overcoming obstacles to help others in Kenya to do the same by gaining greater access to computers and computer science-related job opportunities.
Learn more about the Terry O'Banion Student Technology Awards here.