League for Innovation Announces 2020-2021 Terry O'Banion Student Technology Award Winners
January
2021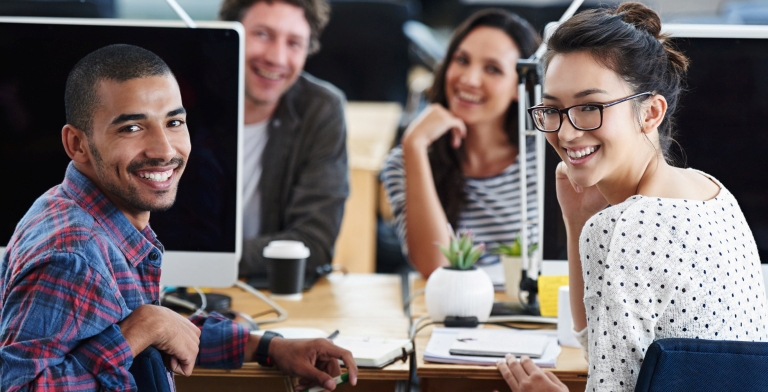 The League for Innovation in the Community College is pleased to announce the selection of the 2020-2021 Terry O'Banion Student Technology Award winners. The awards are presented to students pursuing their education and a career in technology, and given annually in honor of Terry O'Banion, Senior League Fellow and President Emeritus of the League.
Award winners are designated as Student Technology Champion or Student Developer Champion. Student Technology Champion awards are presented to students with a career interest in a technology field. Student Developer Champion awards are presented to students with a career focus specifically in software development. Each winner will each receive a $2,500 scholarship to be used toward their educational expenses and a plaque commemorating their achievement. Award winners will be announced at the virtual Innovations Conference in March 2021.
These outstanding students demonstrate a passion for technology, a commitment to their education and community, and financial need.
Student Developer Champion
Jarrett D. Emslie, Saskatchewan Polytechnic, Moose Jaw, Saskatchewan, Canada
Jarrett D. Emslie is a Business Information Systems student at Saskatchewan Polytechnic with a passion for understanding software development technologies and methodologies. He has demonstrated an aptitude for the languages and techniques studied in class, paying special attention to the theory behind these languages, pushing his understanding beyond that required for his coursework, and helping mentor his peers. Emslie has built weather applications that consume Web services and multi-tiered application servers in Java that respond to web-based front ends to interact with a custom-built oracle database. He has also created numerous responsive Web front ends using Twitter's bootstrap libraries. He has received high praise for both his Work Integration Learning activities and his co-op work experience. Emslie has two children under the age of two and his spouse is on maternity leave until mid-2021, so he works to support his family.
Student Technology Champion
Jack W. Russell, Austin Community College District, Austin, Texas, U.S.A.
Jack W. Russell is a student in Austin Community College's Computer Science and Information Technology program. He is proficient in Java, Python, JavaScript, HTML, CSS, and Bootstrap. He picks up concepts and applies them to projects quickly, and uses his problem-solving skills to teach others. His family was affected by the Great Recession, from which they never fully recovered. He learned through hard work, leadership skills, and accountability that he could achieve his goals. Russell funds his education by working part-time. He serves in leadership positions in several organizations, and volunteers to teach elementary and middle school students to code. He leads the Phi Theta Kappa International Honor Society's Voice of the Student Project, where he works directly with college administration to create a leadership and equity badging program.
Learn more about the Terry O'Banion Student Technology Awards here.