Insights Into Ideas That Are Transforming the Community College World
January
2019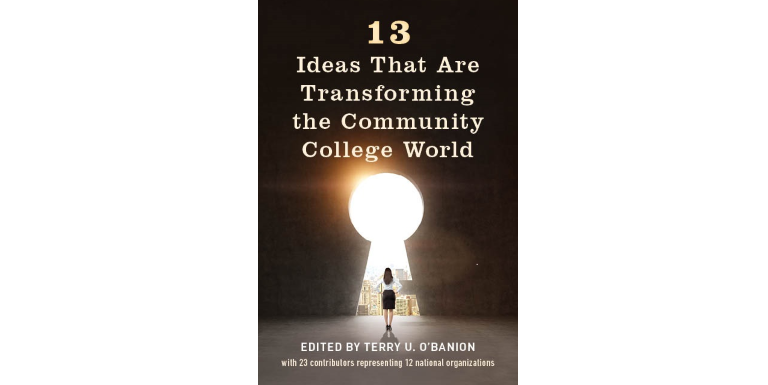 Walter Bumphus, President and CEO of the American Association of Community Colleges, recently said, "We need to completely reimagine community colleges for today and the future." And that work is underway in hundreds of community colleges across the nation. Never in its 118-year history has the community college been so deeply and substantively engaged in such a period of creative transformation.
This period of transformation has, in great part, been created by a number of special circumstances. Leaders of AACC, ACCT, ATD, College Promise, CCRC, etc. together have encouraged and supported new designs, goals, and outcomes for America's community colleges. These national initiatives have inspired the nation's 1,200 community colleges to build guided pathways and increase student support in creative partnerships with local government, business, philanthropy, and nonprofits. Our nation's community colleges are working aggressively to demonstrate greater impact in college and career attainment while operating as the most underfunded institutions of higher education in the country. Numerous philanthropies have stepped up to the plate to support this era of reimagination and redesign. Among these are the Bill & Melinda Gates Foundation, Carnegie Foundation for the Advancement of Teaching, Kresge Foundation, Strada Education Network, W.K. Kellogg Foundation, and many more across America at the national and local levels. 
In March of 2019, the American Association of Community Colleges and Rowman & Littlefield will publish 13 Ideas that Are Transforming the Community College World, which captures the primary ideas and issues that motivate this period of great transformation.  Edited by Terry U. O'Banion, the book includes 23 authors representing 12 national organizations. The authors may be the most significant and substantive list of individuals ever to participate in an edited book on the community college. Each author is a nationally recognized authority on the topic he or she writes about. All have played major roles as leaders of national organizations.
The League for Innovation is pleased to publish four of the articles from 13 Ideas to introduce those in the community college field to the transformative ideas in this book. The chapters will be posted on our website as scheduled below and included in corresponding issues of League Connections. Each will be open to the public for six months, after which time it will be available only to iStream subscribers.
Schedule of Publications
Febuary 2019 - The Continuing Evolution of the American Community College, Terry U. O'Banion, President Emeritus, League for Innovation in the Community College
March 2019 - Demography as Opportunity, Nikki Edgecombe, Senior Research Scientist, Community College Research Center
April 2019 - Institutional Effectiveness: From Intuition to Evidence, Barbara Gellman-Danley, President, Higher Learning Commission; Eric Martin, Vice President and Chief of Staff, Higher Learning Commission
May 2019 - The Community College Promise Movement: Opportunity, Affordability, and Success, Martha Kanter, Executive Director, College Promise Campaign, and Senior Fellow, Steinhardt Institute for Higher Education Policy, New York University; Andra Armstrong, Senior Strategist, College Promise Campaign
When ordering the book from Rowman & Littlefield, mention the special code "RLEGEN18" and receive a 20% discount. Copies can also be ordered from Amazon, Barnes & Noble, and other booksellers.