Faculty Voices: Call for Transformational Practices
June
2017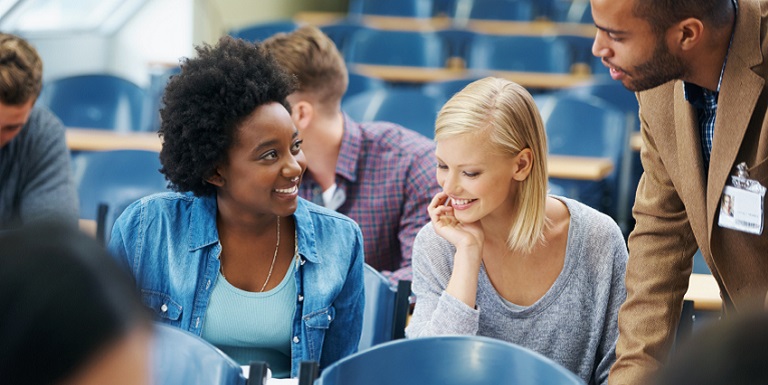 The League for Innovation's Faculty Voices initiative invites community colleges to submit one or more outstanding transformational practices for inclusion in the Faculty Voices collection of community college transformational practices. Ideally, planning, implementing, reviewing, and maintaining/evolving these practices will have strong involvement of faculty. Up to five practices will be selected to be showcased during a free Faculty Voices webinar series in fall 2017.
Definition of Transformational Practices
For this collection, transformational practices are defined as community college practices that (a) extensively and intentionally integrate teaching and learning with academic advising, student goal setting, and other academic and general support available to help students succeed and persist to completion; and (b) have proven effective in promoting student learning and increasing student retention and completion.
To submit a transformational practice, complete the following template and submit it as a Word document to Cynthia Wilson by October 15, 2017. The submission should be no more than 10 pages, single spaced with a one-inch margin and using Times New Roman 12-point font.
Template for Submitting a Transformational Practice
College Information (Required)
Name and location of college/district/system
Name, job title, email address, phone number, and role in the transformational practice (e.g., task force chair, implementation lead) of the person submitting the transformational practice
Acknowledgement that this is the sole submission from your college on the transformational practice
Overview (Required)
Provide a brief (up to 500 words) synopsis of the transformational practice.
Criteria (Respond to each item.)
Point values will be used by reviewers as part of the process for identifying practices that will be showcased in the webinar series.
Please respond to each of the following:
Scope (10 points): What educational programs, student support services, and other college services (if any) were integrated into the transformational practice?
Planning, Advising, and Student Support Services Integration (20 points): How have planning, advising, and other student support services been integrated to increase student learning, retention, and completion?
Innovation (10 points): How have innovation or creativity been embodied in the transformational practice to differentiate it from, and improve upon, conventional, silo practice?
Student Audience (10 points): What student population was the transformational practice intended to serve (specific program, targeted audience, college as a whole, etc.)?
Effectiveness (20 points): How has the transformational practice improved student learning, retention, and/or completion? What is the evidence to support this conclusion?
Sustainability and Scalability (10 points): How sustainable is the transformational practice? To what degree is it scalable, or has it been scaled, to larger or broader audiences within your college? How applicable is it to other community colleges?
Professional Development (10 points): What professional development opportunities were provided for faculty, staff, and administrators to support the transformational practice? How effective were those activities?
Leadership (10 points): Who and what drove development and implementation of the transformational practice? How, if any, did the college president (or vice presidents) show encouragement, commitment, and support for it?