Supporting Adjunct Faculty Through Quality Professional Development: A Holistic Approach
August
2020
Learning Abstracts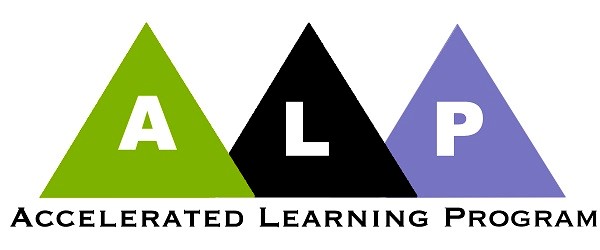 Many community colleges rely heavily on part-time faculty. As a matter of fact, nearly 67 percent of community college faculty members are categorized as part-time employees (Hurlburt & McGarrah, 2016). It is, therefore, particularly important to offer adjunct faculty high-quality professional development (PD) to keep them abreast of college policies and pedagogical practices, and to help facilitate their engagement with colleagues and students.
Community colleges must support adjunct faculty as part of institutional efforts to improve student success and retention rates (Bickerstaff & Chavarín, 2018; Williams-June, 2014), as both adjunct faculty and students are negatively affected by the lack of PD offered to adjuncts by their colleges. According to Datray, Saxon, and Martirosyan (2014), "Part-time faculty are often left to fend for themselves when it comes to professional development opportunities, [but] . . . positive results have been seen with some structured attempts to provide professional development" (p. 40). Such evidence highlights the importance of PD in meeting the needs of adjunct faculty and student body stakeholders.
The Problem
In 2014, Datray et al. asserted that the lack of PD "may be considered neglect on the part of administration as professional development is cited as a best practice that is essential for program success" (p. 40). Achieving the Dream (ATD), a nonprofit organization focused on strengthening community colleges to promote student success, launched the Engaging Adjunct Faculty in the Student Success Movement program in 2016 based on the premise that adjunct faculty engagement is essential in improving student success (Bickerstaff & Chavarín, 2018). In addition, according to Ganga, Mazzariello, and Edgecomb (2018),
Developmental, or remedial, education courses are designed to develop the reading, writing, or math skills of students who are deemed underprepared for college-level courses. The millions of students who enroll in developmental education are disproportionately students of color, adults, first-generation students, and students from low-income backgrounds. (p. 2)
Adjunct faculty teaching developmental courses face the challenge of educating students who need support both in and out of the classroom, while sometimes not receiving support themselves. Datray et al. (2014) argue that adjunct faculty, specifically in the field of developmental education, are not exposed to enough meaningful PD opportunities. A lack of PD for adjunct faculty in community college classrooms creates a situation in which "the most at-risk students are being taught by the most marginalized faculty at the most underfunded institutions" (Adams, 2019, para. 6).
Addressing the Problem
The Accelerated Learning Program (ALP), founded in fall 2007 at the Community College of Baltimore County (CCBC), is a corequisite model. The program allows students who place in the developmental sequence to take the developmental Integrated Reading and Writing (IRW) and Academic Literacy courses, and the credit-level Composition course concurrently, with the same professor. The course runs for six hours total, and the developmental coursework relates directly to the Composition course.
Longitudinal data indicates that student success and retention rates for ALP students at CCBC and nationally are higher than those for students placed in traditional developmental sequences (Azimi, Kelleher, & Mantler, 2019; Cho, Kopko, Jenkins, & Smith Jaggars, 2012). However, while the data presents a compelling case for offering corequisite coursework, ALP classes are often taught by adjunct faculty; therefore, this unique course configuration requires meaningful, quality, and ongoing PD opportunities targeting adjunct faculty. CCBC has, therefore, designed a multipronged approach to PD, addressing various stages and needs to provide holistic, comprehensive, and quality training for adjuncts teaching ALP courses.
CCBC faculty members who are new to teaching ALP attend a two-day ALP workshop. This workshop, designed to onboard new faculty, presents the essential elements of ALP and in-depth information about teaching this model, all of which is grounded in theoretical and practical approaches. At the end of the first day of the workshop, veteran ALP faculty conduct a panel discussion to share their lived experiences teaching ALP. On the second day, new ALP faculty are introduced to their mentors. The mentorships extend for the entire term, providing new ALP faculty an expert to turn to when questions arise. After adjuncts have completed the two-day workshop, they receive a stipend and are qualified to teach ALP. During the adjunct faculty's first semester of teaching ALP, the mentor conducts an evaluation after a formal classroom observation. This formal classroom observation is conducted to provide new ALP faculty pedagogical support and is given to the new ALP faculty member's supervisor to help with future class staffing. CCBC also offers a distinct ALP online PD program for adjuncts teaching virtual sections of ALP.
To further support new ALP instructors, the ALP co-directors maintain an ALP PD page on the learning management system (LMS). This page contains complete thematic units developed by veteran ALP faculty at CCBC, including lesson plans, writing prompts, and readings for approximately four weeks of instruction in both the composition and the IRW support class. The readings in these units are free, digital, and accessible online to students and faculty members. The thematic units help reinforce the IRW model that is followed in both developmental and composition courses. This also helps alleviate the issues of textbook changes and confusion that can occur when course schedules are altered at the last minute. All the materials in the units are open educational resources, thereby saving students money by eliminating textbook costs. The LMS is updated regularly by the co-directors with announcements, articles, research, conference information, calls for proposals, and grant opportunities, keeping CCBC adjunct faculty informed of relevant corequisite updates.
While the two-day workshops, mentorships, and bountiful LMS-based resources are institutionalized best practices that support ALP adjunct faculty, the adoption of a Certified ALP Instructor Workshop Series, developed by the ALP leadership team in 2017, further supports adjunct faculty PD needs. Five workshops, each designed around a topic identified as needing ongoing PD, are offered in the fall and spring semesters. Fall 2019 workshop topics included Responding to Student Writing, Focus on Reading Strategies, Belongingness, and Using Technology in ALP; the spring 2020 semester topic was Creating Theme-Based ALP Teaching Units. Faculty are encouraged to attend the workshops based on their individual PD needs; however, a certificate is awarded to faculty who attend all five workshops and develop an ALP thematic unit for the ALP LMS site. This innovative workshop series benefits both students and faculty, and adds to the number of ready-to-use ALP units in the LMS. Since implementation of the Certified ALP Instructor Workshop Series, the thematic units made available for faculty have become more robust. Earning the certificate is especially desirable for adjunct faculty, as ALP leadership prioritizes adjunct faculty staffing with those who have been awarded the certificate.
Lessons Learned
The ALP co-directors have identified several takeaways from implementing meaningful PD targeted toward adjunct faculty. First, it is critical to ensure ongoing, consistent collaboration among impacted stakeholders. While the co-directors oversee the program, deans, department chairs, coordinators, and the office of Planning, Research, and Evaluation (PRE) need to be connected with the PD offerings because much of what is planned impacts their areas of work, and vice versa. Additionally, ongoing communication is critical because PD offered through ALP is the flagship training for English and Academic Literacy faculty—those who teach ALP courses.
Second, the two-day workshop designed to onboard new ALP faculty is successful because it provides both a comprehensive overview of ALP students and theoretical and practical teaching methodologies to build courses, while integrating a support structure through mentorships. Additionally, the specified topics for the Certified ALP Instructor Workshop Series should be refined from one academic year to the next depending on identified PD needs. For example, the first time the workshop series was offered, the focus was on IRW since ALP classes shifted from a purely composition focus to an IRW model. While ongoing PD for IRW is still necessary, the current PD need is to provide quality training on the topic of responding to student writing and student belongingness. The co-directors assess what is most needed for the upcoming academic year based on qualitative student feedback, qualitative faculty feedback, and quantitative data reports from PRE.
Third, since earning the workshop certificate requires faculty to create a new ready-to-use thematic unit for the LMS, adjunct faculty now generate many of these shared units. These faculty have reported that they appreciate being directly involved in the process of curriculum writing for ALP because it helps them feel valued and connected with the college. Many adjuncts have also shared that their unit development and involvement with the Certified ALP Instructor Workshop Series has benefited them professionally, as this accomplishment can be added to their résumés. Furthermore, while the primary purpose was to develop and make these units available to ALP adjunct faculty, the ALP co-directors quickly learned that full-time ALP faculty also rely heavily on them. In fact, the curricula are widely taught in ALP and standalone composition sections by both full-time and adjunct faculty. Furthermore, the curricula have supported English and Academic Literacy faculty through the transition from face-to-face to online instruction due to the current COVID-19 pandemic; the posted units were made available to all faculty teaching composition, IRW, and literature courses at the college.
Bringing the Innovation to Scale
ALP has undergone many transitions since its inception in 2007, when Professor Emeritus Peter Adams developed the corequisite approach. Since then, in collaboration with other leaders at the college, ALP has been brought to scale. Now that ALP is fully adopted and institutionalized, the co-directors have the job of providing current resources to assist faculty teaching the ALP curriculum. In fact, the partnership between the ALP and PRE offices is invaluable because different data points are investigated to ultimately track student success. For example, ALP leadership has been able to view data points to see student success according to faculty rank and status and to understand the course objectives that cause challenges for student. This information helps leadership to better understand the gaps that need to be filled when designing PD opportunities.
The process of scaling up faculty development of the ready-to-use units must be supported by institutional leaders. Developing units that are later shared with all ALP faculty on the institution's LMS is a significant undertaking. Creating built-in incentives, such as a certificate, helps motivate faculty to participate in this task. Additionally, it is important that the institution has an LMS, where faculty can easily access and post the necessary PD materials. Both ALP faculty and ALP leadership should have access to the materials, and everyone should also be fully trained on the available resources included in the LMS. Similarly, it is essential that those responsible for staffing ALP sections innately understand and value the unique nature of this corequisite model.
As Adams (2019) notes, "Higher education needs to recognize how critical it is that our developmental programs are successful and to make developmental education one of its highest priorities" (para. 7). One tangible step toward doing this is implementing meaningful and sustained PD for adjunct faculty. Programs like those mentioned here help adjunct faculty stay current in the field, access and create ready-to-use curriculum, and build relationships at academic institutions. Holistic PD is one way to help support our most marginalized students and faculty.
References
Adams, P. (2019, October 9). Strong developmental education is critical to students and society. https://postsecondaryreadiness.org/strong-developmental-education-critical
Azimi, H., Kelleher, P., & Mantler, E. (2019). Nuts and bolts of ALP: Plus data. [PowerPoint slides]. https://alp-deved.org/category/cade-2019/cade-2019-presentations
Bickerstaff, S., & Chavarín, O. (2018). Understanding the needs of part-time faculty at six community colleges. Community College Research Center. https://ccrc.tc.columbia.edu/media/k2/attachments/understanding-part-time-faculty-community-colleges.pdf
Cho, S., Kopko, E., Jenkins, D., & Smith Jaggars, S. (212). New evidence of success for community college remedial students: Tracking the outcomes of students in the Accelerated Learning Program (ALP). (CCRC Working Paper No. 53). Columbia University, Teachers College, Community College Research Center.
Datray, J. L., Saxon, D. P., & Martirosyan, N. M. (2014). Adjunct faculty in developmental education: Best practices, challenges, and recommendations. Community College Enterprise, 20(1), 34-48.
Ganga, E., Mazzariello, A., & Edgecomb, N. (2018, February). Developmental education: An introduction for policymakers. https://postsecondaryreadiness.org/developmental-education-introduction-policymakers
Hurlburt, S., & McGarrah, M. (2016). Cost savings or cost shifting? The relationship between part-time contingent faculty and institutional spending. American Institutes for Research. https://www.deltacostproject.org/sites/default/files/products/Cost-Savings-or-Cost-Shifting-Contingent-Faculty-November-2016_0.pdf
Haleh Azimi, Ed.D., and Elsbeth Mantler, M.A., are Co-Directors, Accelerated Learning Program, at Community College of Baltimore County in Baltimore, Maryland.
Opinions expressed in Learning Abstracts are those of the author(s) and do not necessarily reflect those of the League for Innovation in the Community College.