Evolution of Developmental Math at Austin Community College: The Power of Corequisites
September
2019
Learning Abstracts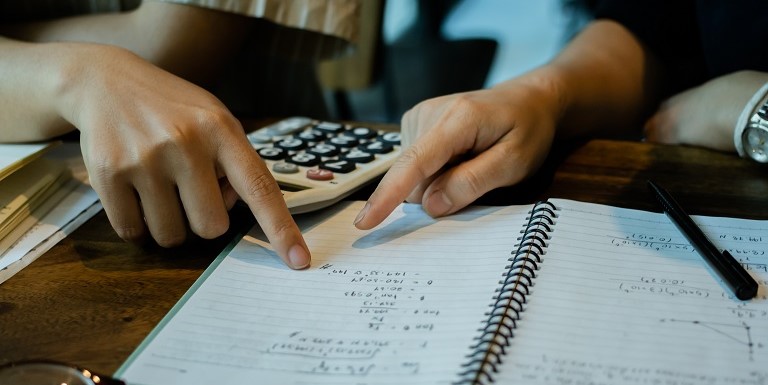 Developmental education is undergoing a national revolution. The old structure of sequences of standalone courses was not working, despite promising innovations in curriculum and pedagogy. The change to corequisite courses, where a student takes the developmental support and college-level courses concurrently with just-in-time remediation, has shown dramatic results. Austin Community College District (ACC) changed from traditional courses to almost full-scale corequisites over a two-year period, with models for four math pathways addressing students at both high- and low-preparation levels. Fully integrated curriculum, mainstreaming, and competency-based education are used for different models to address different student needs. Success has been immediate.
Developmental Math Struggles
ACC's 2008-2014 data show that only about a third of developmental math students exited remediation over the six-year period. The number of students who completed a college-level math class was far lower. This was not unique to ACC, but observable at the national level; about 20 percent of U.S. community college students in developmental math complete a college-level math course within three years (Bailey, Jeong, & Cho, 2010). At ACC, a disproportionally high number of students of color and those from lower socioeconomic households were enrolled in developmental math courses. These students were not reaching their goals—a certificate, degree, or transfer—and were using their financial aid for remedial coursework.
Starting in 2009, ACC made curriculum changes and created developmental math pathways to remove barriers to developmental math completion. These pathways helped more students exit developmental math, but the changes were not significant enough. By 2016, only about 15 percent of ACC's developmental math students completed college-level math within two years. We then began looking into the idea of corequisites based on promising outcomes from other states, and a team started working on a corequisite College Algebra course. Meanwhile, the Texas Legislature passed a bill requiring developmental students to be in corequisite models by 2018. By that time, ACC was primed to make a significant change.
Transformation of Developmental Math to Corequisites
In fall 2017, ACC piloted a College Algebra corequisite course which covered the material from Elementary Algebra, Intermediate Algebra, and College Algebra in one semester, meeting five days a week. In this model, two instructors co-taught the course and the developmental material was fully integrated with the college-level material. It was an intensive model, with 200 students enrolled in the pilot.
The college also developed a plan for developing and scaling corequisites for each first-level college math course. The plan was a result of reviewing longitudinal success data, resources, and student demand. For each college-level course, we created a committee of full-time and adjunct faculty to develop the corequisite offerings. We also collaborated with advising, financial aid, accessibility services, and reporting to ensure that the structure of each course was best for students.
In the same semester as the College Algebra corequisite pilot, ACC developed corequisites for Quantitative Reasoning for a spring 2018 pilot. We had developed a non-algebraic developmental math course which primarily used active learning, and we used these activities in development of our non-algebraic college-level course corequisites. Due to our student population, we created two models: one for lower-preparation level students and one for higher-preparation level students. For less-prepared students, we used a longer meeting time, co-teachers, and a fully integrated curriculum using active learning activities scaffolding from the developmental level to the college level on each topic. For more prepared students, we used a mainstreaming model where students were enrolled in a regular college-level course with a support course meeting directly before or after each class section. Half of the students enrolled in the college-level course were also enrolled in the support course; the other half were enrolled only in the college-level course. The support course uses active learning materials to support the college-level topics.
At the same time, a different committee developed a College Algebra corequisite for higher-preparation level students using ALEKS competency-based learning for the developmental support course. This was a mainstreaming model where students were enrolled in a regular College Algebra course with a support course meeting directly before or after. The support course included short discussions using a SMART Board and faculty advising along with the ALEKS adaptive software.
In spring 2018, ACC doubled the College Algebra corequisite offerings and piloted the Quantitative Reasoning corequisites and the ALEKS/College Algebra corequisite for about 200 students each. During that semester, we developed Elementary Statistics corequisites for a fall 2018 pilot. We used the same structure as the Quantitative Reasoning corequisites and incorporated activities from our non-algebraic developmental course.
The data from the fall 2017 and spring 2018 pilots show a dramatic improvement in student success rates (i.e., grades of A, B, or C):
College Algebra pilot: five times the success rate of the traditional model in one-third of the time
ALEKS/College Algebra pilot: four times the success rate of the previous two semesters' model in half the time
Quantitative Reasoning pilot: three times the success rate of the previous two semesters' model in half the time
In response, we accelerated the plan for development and scale. In fall 2018, ACC offered Quantitative Reasoning corequisites full scale, increased the College Algebra corequisite offerings, and developed a College Algebra corequisite for higher-preparation level students as a mainstreaming model using activities for the support course. In spring 2019, we offered Quantitative Reasoning, Elementary Statistics, and College Algebra corequisite courses full scale (except distance learning). We also developed a corequisite for our Math for Business and Economics course and distance learning corequisites for Quantitative Reasoning, Elementary Statistics, and College Algebra, all of which are being offered at full scale in fall 2019.
Evaluation and Results
For all corequisite pilots, ACC gathered data through surveys of students and faculty and weekly faculty conference calls during the pilot semester. We also compared course success rates to the longitudinal data for students who began in developmental math and completed a college-level course.
The chart below shows spring 2019 success rates in the college-level course of the corequisite pair. The different models for each college-level course are combined into one metric. For comparison, the chart also shows the percentage of students who, in the past, entered developmental math in the fall semester and completed a college-level course within one year (by the end of the summer semester).
The qualitative data provided valuable insight into possible challenges and helped to drive curriculum and structure revisions that contributed to increased success rates. For example, after the spring 2018 pilot of the Quantitative Reasoning corequisites, we reviewed results from surveys and weekly calls to determine areas in which to improve curriculum and course policies. Most changes were made to the higher student preparation mainstreaming model. Changes resulted in an increase in success rates for both corequisite models in fall 2018, when these were offered at scale. The lower student preparation level corequisite model saw a success rate increase of 2 percent while the higher student preparation level corequisite model saw an increase of 14 percent.
Communication Is Key
To be successful, change requires effective communication. ACC is a single district with 11 campuses spanning a large geographic area. Communication can be difficult, especially across several areas of the college. In our collaboration with other departments during the corequisite development, we saw the value of constant communication and open discourse. To help ensure this, we created Campus Math Contacts—a designated full-time math faculty member at each campus focused on building relationships with advising, accessibility services, and tutoring centers through weekly communication and presentations. This enabled us to establish a unified message around our new corequisite courses. Advisors who fully understood why we made the change to corequisite courses from standalone developmental sequences are better able to advise students and determine the best course fit.
As part of presentations and weekly discussions, we shared comparison data between corequisites and standalone developmental sequences so that advisors could see the impact on college-level math course completion. Each pilot filled, which was unprecedented for us. Feedback from advisors and accessibility services gave us additional qualitative data to help revise our corequisite course structures. We also created a FAQ page. Most importantly, we opened the line of communication, so questions flowed freely back and forth, and established solid relationships.
To help market directly to students, ACC created posters and fliers to place around campuses and for student services staff to share with students. We also asked instructors to give course information to current students and sent targeted emails to students enrolled in standalone developmental math courses to encourage them to enroll in corequisites.
In addition to intra-college communication, we looked outward to other schools that had implemented corequisite courses. Learning from their successes and mistakes allowed us to evolve programming more quickly.
Continuous Improvement and Next Steps
Now that we have developed corequisite courses for all four gateway math courses, we are going through continuous improvement cycles in which we use both quantitative and qualitative data to identify areas needing improvement and develop an action plan to address the issues. We are currently looking into the following:
Improving success in College Algebra corequisites
Improving communication between instructors teaching different parts of the corequisite pair
Determining the best approach for students needing College Algebra or Math for Business and Economics who are at a preparation level too low for our current corequisite models
Determining what to do for students who are not successful in a corequisite course
As we have learned from past initiatives, ongoing required professional development is vital for new course methodologies and pedagogies. We, therefore, focus heavily on professional development and faculty support, which we will continually revise and expand based on faculty feedback and identified areas of need.
ACC's transition to a corequisite structure for developmental math courses has been challenging but rewarding. Corequisite models are not unique to developmental math; other subjects, such as reading, writing, and biology, are adopting the same structural changes. We intend to continue refining these course models and structures toward the ultimate goal of increasing graduation and transfer rates. 
Reference
Bailey, T., Jeong, D. W., & Cho, S.-W. (2010). Referral, enrollment, and completion in developmental education sequences in community colleges. Economics of Education Review, 29(2), 255-270. doi.org/10.1016/j.econedurev.2009.09.002
Carolynn Reed is Mathematics Department Chair at Austin Community College District in Austin, Texas.
Opinions expressed in Learning Abstracts are those of the author(s) and do not necessarily reflect those of the League for Innovation in the Community College.