Equity Pilot Utilizes Growth Mindset and Neuroscience
January
2021
Learning Abstracts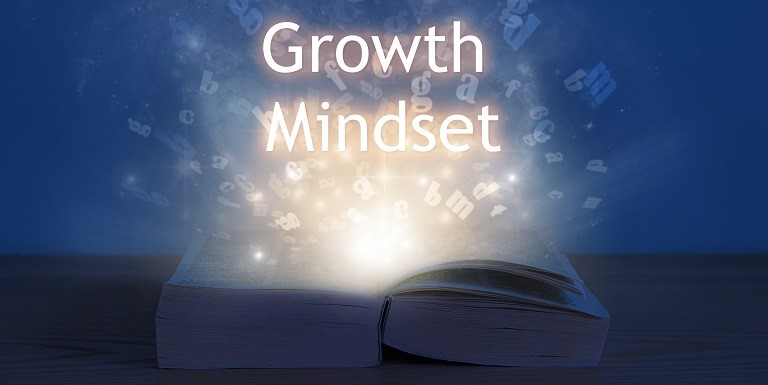 Improving an already successful course requires creativity, collaboration, and nontraditional classroom techniques. That's how two Moraine Valley Community College (MVCC) faculty members approached Introduction to Computer Science, a class that struggles with student cheating, above average withdrawal rates, and low retention rates across the nation due to academic rigor.
When Dr. Anna Rogers, MVCC Counselor, defended her dissertation on utilizing growth mindset and neuroscience concepts to improve students' sense of belonging and academic outcomes, Larry Langellier, Professor, Computer Information Systems, was there to support her—and it got him thinking about his classes. According to Rogers,
He approached me afterward and said he didn't think his class had reached its potential yet. He felt some of the growth mindset and neuroscience pieces could be appropriate and impactful. He asked me to look at his course design, and, together, we explored where things might be modified for an even better experience and outcome.
They began their work in the 2019 spring and summer semesters by completing a needs assessment examining Langellier's biases in teaching and identifying gaps in equity while exploring ways to improve performance, sense of belonging, and efficacy, and simultaneously increasing academic rigor. Rogers, who had no prior computer science course experience, observed the class from a student perspective, journaling her thoughts and feelings, and discussed them with Langellier. Some of her observations included: "This is too difficult." "Why does the screen and font look like this?" "Why, at this age, with a doctorate, do I only understand five of nine words on the board?"
The pair decided Rogers would give four growth mindset and/or neuroscience lectures. Occasionally, Langellier would leave the classroom to allow Rogers to confidentially assess students' self-efficacy and mindset. This strategy provided valuable insight into the feelings and needs of the students, and solidified Rogers as a part of the learning community. "Allowing an outsider to critique your teaching takes a lot of courage," said Rogers. She continued,
Honesty is paramount, as is being aware of your own defense mechanisms. We developed a relationship that allowed me to be honest with Larry, and I was met with active listening instead of defensiveness. He also gave me feedback on my lectures. We both had high levels of trust in each other and the students' interests at heart. We did not let red tape or ego interfere with the larger goals. This program is built on trust, communication, and having an open mind.
Dr. Sadya Khan, Director of Institutional Research and Planning, was also consulted to construct a survey and gather data to help Rogers and Langellier better understand the landscape of the course's students over eight years, including race, ethnicity, residency, gender, age, and high school. The data, coupled with students' reported experiences from previous semesters, Rogers' observations, and honest dialogue between Rogers and Langellier, was used to identify the following class structure and makeup issues and to create a plan to redesign the course and programming.
Inability for some students to purchase My Programming Lab, a learning tool with a direct correlation to academic performance, due to financial constraints
Students with prior coding experience working ahead in class, which appeared to intimidate the students for whom this introductory course was intended (i.e., those with no prior coding experience)
Gender-based equity gaps
Underrepresentation of nondominant populations
Unengaging classroom environment
Students not working together and, therefore, not learning from each other
Lack of a glossary of terms
Students not regularly visiting during office hours to seek help
Students' fears about asking questions, which contribute to their passivity in class
Academic dishonesty
The three concepts Rogers and Langellier focused on during the redesign were as follows:
Growth mindset: According to Morehead (2012), "students understand that their talents and abilities can be developed through effort, good teaching and persistence. They don't necessarily think everyone's an Einstein, but they believe everyone can get smarter if they work at it" (para. 7).
Perceived cohesion: This construct "encompasses an individual's sense of belonging to a particular group and his or her feelings of morale associated with this group" (Bollen & Hoyle, 1990, p. 482).
Educational neuroscience: Changes in brain structure and function require learning conditions to be altered to maximize learning opportunities.
Ultimately, Rogers and Langellier wanted to build classroom traditions that helped students to understand that mistakes are part of the learning process, developed a learning community within the class, and taught students about their brains to assist them with absorbing material. The goal was to provide proof-of-concept that growth mindset and educational neuroscience can
Reduce equity gaps,
Improve student performance/retention,
Increase students' sense of cohesion and belonging in the classroom,
Empower students to seek help,
Change how students view mistakes,
Help students develop a new relationship with challenge and effort, and
Educate students on learning and memory best practices (neuroscience).
About these efforts, Rogers said,
It takes semesters to come up with your classroom traditions, and if they are not going to work or get student buy-in, how are you going to build traditions for the learning community? Employing growth mindset pedagogical techniques, we built some new classroom traditions that met our main objectives of helping students adopt a growth mindset, empowering them to seek help, increasing comfort levels with making public mistakes, and pushing through difficult or uncomfortable cognitions, including self-doubt. The class mantra became, 'Mistakes are expected, inspected, corrected, and respected'.
Working Together/Perceived Cohesion
Langellier created a computer program to randomize dyads of students to be paired with a different learning partner each time. Both collaborators felt this helped students become more accountable for their class preparedness and reinforced the learning community. It also safely forced students out of their comfort zone. The routine randomization of the group allows for the entire class to feel more cohesive and less susceptible to cliques. Students became accustomed to working in groups, a skill necessary to be successful in advanced courses and real-world computer science settings.
"Not Yet"
Langellier adopted the practice of praising the process instead of the person. Instead of deducting points on assignments, he wrote "Not Yet" as a way of highlighting the error, respecting the effort, and encouraging the learner to stay with the learning process. He also highlighted student homework attempts that yielded wrong answers but had good steps along the way. He and Rogers called this "my favorite not yet." As a group, the class examined and celebrated students' correct homework and classwork, and gently discussed where mistakes were made. This helped normalize mistakes as an essential part of learning, and deepened students' understanding of problem-solving and subtle concepts they had not yet mastered.
To foster a sense of belonging and learning community, students were encouraged to tap the Not Yet sign Langellier posted above the classroom light switch. This action served as a reminder of their commitment to their potential and the effort required to reach it. Tapping the sign also reinforced that while they may not have mastered a topic yet, they were committed to persevering and seeking help as needed.
Neuroscience
Rogers' neuroscience lectures were designed to help students learn how to study more efficiently. For instance, students learned how to encode information to more than one part of the brain through a technique called picture superiority, in which they created pictures representing a glossary of terms.
During one of Rogers' first observations, Langellier wrote a sentence on the board that she did not understand. The sensation of not knowing the jargon as an adult with an advanced degree led her to sympathize with students. "Imagine how intimidating that is for students who have never taken a computer science class before," Rogers said. To facilitate learning, Langellier developed a glossary of terms, and students designed pictures for each word to help them recall the words from memory. "We made this a group activity where each group presented and explained their vocabulary word and picture," stated Rogers. "Coding takes hours, so knowing all the terms helped save them time."
Visualization
Because of their level of difficulty, computer science courses across the country tend to suffer from high levels of academic dishonesty by students, and Langellier's classes were no exception. Rogers addressed this issue by lecturing on the college's plagiarism policy and warning students that Langellier was an expert at catching those who attempt to cheat. She also led them in a visualization exercise where they closed their eyes and imagined themselves cheating on an assignment. Students were asked to imagine working in their pairs/working groups knowing they were not prepared and having to face Langellier as he pointed out the academic dishonesty, then to imagine how that decision could impact their college record.
Ultimately, students were encouraged to have a conversation with Langellier about their concerns rather than cheat, and it worked. In the first half of the spring 2020 semester, not one student cheated in his class, something he says has never happened before, and the number of people earning an A was higher than usual.
Results
The fall 2019 pilot semester was a success, with statistically significant improvements in persistence and performance in the cohorts receiving the growth mindset/neuroscience material compared to past semesters and online groups.

Students met with Langellier after class, during his office hours, and on Fridays and Saturdays to accommodate their work schedules and needs. They also reached out to Rogers for extra support and to provide feedback. Some said that growth mindset was inspirational and had changed their life. Others said they repeated the class mantra about mistakes and stuck with a problem when they felt negative self-talk coming on. Some students shared what they did not like about the class.
According to Langellier, students are more willing to be vulnerable, share their shortcomings, and express their thoughts about what can be improved about a course when they are talking to a trusted outsider. Rogers believes that helping students to develop a growth mindset can be effectively facilitated in any classroom, but that the relationship between the faculty members must be established and resilient. Furthermore, having someone observe from outside of the department is key because the observer cannot ascertain a faculty member's effectiveness if he or she already knows the information. "Our program was successful because I didn't know anything about computer science," she said. "Not having any prior computer science education helped me experience how intimidating these vocabulary words probably were for students in a very organic and immediate way."
Through this process, Langellier not only changed his whole class design, but also increased academic rigor by removing design steps that previously had been provided in assignments. Langellier and Rogers put in hours of extra unpaid work to plan, journal, and collect student testimonies, but, according to them, it was well worth it. "This collaboration has been an experience where the benefit to the students warranted the work, planning, and implementation of the programming. We look forward to exploring ways to support students in their journey toward their potential," Langellier said. Rogers added,
What we have learned from our pilot mirrors the growth mindset research. This way of thinking exemplifies how growth mindset transforms students' inside the intervention semester, but also, by their own admission, extends into future semesters. We saw powerful outcomes in students' academic performance, but perhaps more importantly in their attitudes toward mistakes, competition, and learning. Based on current emails from students in intervention semesters, the mindset and philosophy of employing effort, asking for help and embracing mistakes is still actively impacting them.
References
Bollen, K., & Hoyle, R. (1990). Perceived cohesion: A conceptual and empirical examination. Social forces, 69(2), 479. http://dx.doi.org/10.2307/2579670
Morehead, J. (2012, June 19). Standford University's Carol Dweck on the growth mindset and education. Onedublin.org. https://onedublin.org/2012/06/19/stanford-universitys-carol-dweck-on-the-growth-mindset-and-education
Jessica Crotty is Assistant Director of Communications at Moraine Valley Community College in Palos Hills, Illinois.
Opinions expressed in Learning Abstracts are those of the author(s) and do not necessarily reflect those of the League for Innovation in the Community College.