Cuyahoga Community College's Stand for Racial Justice
August
2021
Learning Abstracts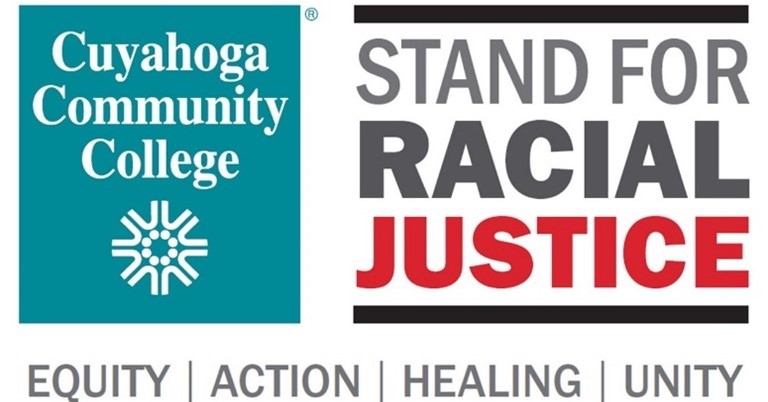 In the summer of 2020, in the wake of the death of George Floyd at the hands of Minneapolis police officers, Cuyahoga Community College (Tri-C) President Alex Johnson decided that the institution needed to take a public stand against systemic racism and for racial justice in America. Dr. Johnson charged a team of leaders representing faculty, staff, and students from across the college with organizing this effort that came to be known as the Tri-C Stand for Racial Justice (SRJ). To date, this initiative has engaged with thousands of people in a variety of contexts.
SRJ: Mission and Values
The first task the SRJ leadership team set for itself was to create a mission statement. Our intent was to clarify, at a high level, what goals we intended to achieve and what the ethos of SRJ would be. After much discussion and several drafts, the following statement was adopted:
Tri-C's Stand for Racial Justice seeks to advance racial equity and healing at Cuyahoga Community College and across Northeast Ohio through education, dialogue and action. We stand together in the name of justice for all, committed to reconciling the facts of race in America in a spirit of inquiry rather than indoctrination. We recognize the complexities involved in addressing racial injustice and resolve to engage in these difficult conversations within a framework of civility, without losing sight of the evident realities of systemic racism and structural inequities in our community and our nation.
Before turning to the structure of the SRJ and the substance of its work, it is worth taking a moment to note three features of this statement. The first, and perhaps most obvious, is that from its inception SRJ has looked outward as well as inward, seeking to impact the whole of northeast Ohio rather than merely the college community. The second is that SRJ is grounded in a firm commitment to offering something more than mere talk. Education and dialogue are central to the mission of a higher education institution, but action matters too. Third, and in some ways most crucial, SRJ emphasizes the reality that race in America is a complex and sometimes subtle matter, that civility is important, and that we approach the salient questions without claiming to know all the answers in advance.
At the time of this writing, much of the public conversation on race in America is being obscured by attacks on critical race theory, which in some quarters has become a catchall term for any discussion whatsoever of racism in America (Goldberg, 2021). Controversies surrounding public funding for colleges and universities that engage in initiatives designed to address racism and mitigate its effects appear regularly in the news (Friedersdorf, 2021; Gluckman, 2021). To date, the SRJ alliance has not been the target of criticisms of this kind despite sponsoring and promoting numerous public events and activities. The good will we have engendered can presumably, and at least in part, be attributed to our commitment to approaching contentious issues "in a spirit of inquiry rather than indoctrination." It is crucial to bear in mind that, in a pluralistic society like ours, one of the matters on which thoughtful and morally serious persons may disagree is which theory of justice is most satisfactory as well as what a commitment to justice requires of us vis-à-vis racial equity. Our goal has been to strike a balance between two opposing errors: indecisiveness on the one hand and stridency and closed-mindedness on the other. We seek to inform action and to ensure that action is wisely taken and grounded in serious questions addressed thoughtfully from diverse perspectives.
SRJ: Structure and Task Force Charges
Once the SRJ leadership team had clarified its mission, our next step was to create a structure that would enable us to work effectively and inclusively. The team remained intact and was officially designated as the collegewide SRJ advisory committee. Three task forces were created, corresponding to three principal areas of concern alluded to in the mission statement. Each task force was assigned a chairperson: a member of the advisory committee who would oversee the work of the task force, report monthly to the advisory committee with updates, and solicit feedback.
SRJ Task Force #1 was created to address the college's culture, values, training, and education. Its chairperson is Tri-C's Vice President of Public Safety and Chief of Police, and the task force's twofold charge is to (1) ensure a collegewide atmosphere of inclusivity and respect by reviewing and revising policies and guidelines for student organizations, academic departments, and programs, and (2) enhance and promote training for students, faculty, and staff, including workshops on unconscious bias and microaggressions; create and implement new programming for the Public Safety Center of Excellence; and devise strategies for integrating the discussion of racial justice into existing curricula.
SRJ Task Force #2 focuses on collegewide events and activities. It is chaired by the college's Director of Diversity and Inclusion and assists with the development, enhancement, and promotion of programming sponsored by the Black American Council, Hispanic Council, Let's Talk About It initiative, We the People series, Sustained Dialogue series, Conflict and Peace Studies program, Common Reading program, and Office of Diversity and Inclusion.
SRJ Task Force #3, chaired by the Dean of the Jack, Joseph and Morton Mandel Humanities Center—a hub for community engagement efforts across the college—is outward-facing, working on advocacy and calls to action, including support for Tri-C students, faculty, and staff of color; voter registration campaigns; and efforts to support local minority-owned and operated businesses. It also works with community partners to facilitate, support, and promote existing initiatives designed to engage the greater Cleveland community with issues of racial equity and healing and sponsors public forums and debates featuring diverse perspectives on matters pertaining to racial justice and social policy.
Once this structure was in place, an email was sent to the college's faculty, staff, and students to explain the vision for SRJ and invite anyone who would like to do so to become involved in one or more of the task forces. Nearly 200 people responded to this invitation; they became the backbone of the initiative, working with the task force chairs in large groups and small teams to create, develop, and promote SRJ events and projects.
SRJ: Projects and Activities
Website
The SRJ website, developed in November 2020, serves as a high-value, sustainable resource for our community, a sort of clearinghouse for information pertaining to racial equity and healing. The site contains links to recordings of SRJ events; lists of relevant books, films, and podcasts; a racial equity glossary; links to community organizations and businesses who support and/or are owned by members of historically marginalized groups; and a list of Tri-C courses designed to strengthen and expand antiracist and social justice curriculum and pedagogy at the college.
Public Events
The fact that the first year of the SRJ initiative coincided with the COVID-19 pandemic and a remote work environment for nearly all college employees turned out to have a silver lining, in that hosting virtual events made it easy to partner with other colleges and organizations to sponsor events like our "Color of…" series. Typically attracting 300-500 virtual attendees for the live broadcasts, these events were cosponsored by the Bliss Center for Applied Politics at the University of Akron, Center for Ethics and Values at The Ohio State University, and City Club of Cleveland. Inspired by the title of Richard Rothstein's The Color of Law (2017), the first event in this series featured Rothstein himself. Later in the year, a panel of healthcare experts discussed The Color of Health, and Princeton University's Ruha Benjamin addressed The Color of Technology. Future events in this series include The Color of Education and The Color of Faith. The college also hosted a moderated dialogue with family members of George Floyd, who shared their reflections one year after his murder, including recommended action and calls for change in policing.
Future Plans
This year, we plan to continue building upon the work of the SRJ task forces with new projects, including a call-to-action campaign and more opportunities to engage students, employees, and community members in advancing racial equity and social justice. While no one working in the areas of racial equity and healing would deny that much remains to be done, Tri-C's efforts in this area give us reason for encouragement. We look forward to building upon the foundation that has been laid and continuing our work well into the future.
References
Friedersdorf, C. (2021, May 21). A culture of free speech protects everyone. The Atlantic. https://www.theatlantic.com/ideas/archive/2021/05/free-speech-should-protect-nikole-hannah-jones/618959
Goldberg, D. T. (2021, May 7). The war on critical race theory. Boston Review. http://bostonreview.net/race-politics/david-theo-goldberg-war-critical-race-theory?fbclid=IwAR0CvUK0jpiIDzOpujZqfo1Sg_bQz3ARMq13ZwDso0PB04vX8aaWW20rQjQ
Gluckman, N. (2021, May 24). A university suspended diversity courses because of an incident that almost certainly didn't happen. The Chronicle of Higher Education. https://www.chronicle.com/article/a-university-suspended-diversity-courses-because-of-an-incident-that-almost-certainly-didnt-happen?cid=gen_sign_in
Rothstein, R. (2017). The Color of Law. W. W. Norton & Co.
Dr. Matthew Jordan is Dean and Chair, Jack, Joseph and Morton Mandel Humanities Center; Dr. Magda Gomez is Director, Diversity and Inclusion; and Clayton Harris is Chief of Police and Dean, Public Safety, at Cuyahoga Community College in Cleveland, Ohio.
Opinions expressed in Learning Abstracts are those of the author(s) and do not necessarily reflect those of the League for Innovation in the Community College.