A Critical Need for Practical Leadership Skills
2016
Learning Abstracts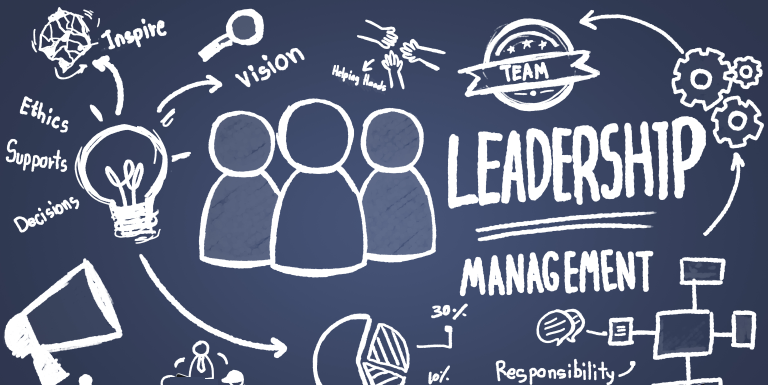 In its most recent reports, Reclaiming the American Dream: Community Colleges and the Nation's Future (2012) and Empowering Community Colleges To Build the Nation's Future: An Implementation Guide (2014), the American Association of Community Colleges (AACC) has laid out an ambitious agenda for improvement that requires strong college leadership and institutional transformation. The reports are a critical analysis of the colleges and a call on college leaders to be more accountable for student success outcomes.
Leadership makes a difference. According to Byron McClenney, Leadership Coach for Achieving the Dream, college coaches reached consensus on what matters the most in improving student success: leadership. The leadership that McClenney talks about is not only leadership on the part of the president, but also leadership at the board, faculty, and mid-level administrative levels.
What makes a good leader? AACC published a list of competencies for community college leaders in 2005, with a second edition in 2013 (AACC, 2013). The AACC competencies have been studied extensively, and there have been no arguments about their appropriateness. The competencies listed in the revised version include organizational strategy; institutional finance, research, fundraising, and resource management; communication; collaboration; and advocacy.
While there has been a great deal of research about leadership in general, there has not been much focus on the practical issues that community college leaders face—often on a daily basis—and the impact that their responses can have. Leaders need to understand the different points of view that constituents bring to issues and how these issues can best be dealt with—and how an improper response can create significant problems for an institution and its leadership.
The list of issues facing today's community college leaders is extensive: student unrest, racial and ethnic tensions, campus emergencies, guns on campus, safety and security, cyber security threats, increased calls for accountability, college completion rates, developmental education outcomes, athletic injuries, sexual assault, academic integrity, and many others. Leaders at all levels in our colleges face a variety of circumstances that provide options to consciously or unconsciously respond.
Dr. Christine McPhail and I examine these issues in a new book that is due out in July, Practical Leadership in Community Colleges (Boggs & McPhail, 2016). Leaders need to understand that there can be legitimate differences of opinion about how issues should be managed. Many issues can be dealt with by referring to existing policies, procedures, regulations, contracts, or laws. Others are more intricate and require careful thought and preparation. Community colleges are multifaceted, complex, and diverse organizations, and the issues faced by students, faculty, staff, administrators, and trustees are often both difficult and sensitive. There are many methods used to analyze leadership and styles of leadership, but the true test of a leader can best be measured by how the leader anticipates and manages the issues that emerge every day at every community college.
College issues frequently arise internally. They can be the result of an unexpected crisis, an accident, or interactions between and among students, faculty, and staff—or perhaps a difference of opinion in how a policy should be interpreted or how resources should be allocated. Divisions within the college, due to departmental structure or the separation of academic programs, technical programs, student services, and administrative services, are often sources of disagreement caused by differing perspectives. Personality, behavioral, and style differences can cause employment issues. Even such issues as assignment of offices or classroom space can cause dissention. Decisions by an administrator in one area of a college might create issues for administrators in another area. Perceptions of fairness—or lack of it—can affect campus climate. Administrators who want to respond quickly to a community or business need for a program might clash with faculty who want to move more slowly to ensure quality. Cultural or racial differences or insensitivities can lead to difficult and persistent issues. The negotiating strategies of employee unions and advocacy groups often create issues for college leadership.
College employees can best contribute to the success of the college when they receive proper orientation and are provided professional development opportunities that are aligned with the college's mission and vision. In too many instances, inadequate or misdirected orientation and development programs leave employees with an insufficient understanding of how their roles and the roles of other employees contribute to the overall college mission. This lack of understanding is often the source of internal issues that confront college leaders.
Sometimes issues emerge externally from the community, from local businesses, from city or county officials, or at the state or national levels. Community members might complain about noise coming from college facilities, traffic caused by the college, or students parking in residential areas. Businesses owners might ask the college to find better ways to meet their need for skilled workers, or they might complain about unfair competition from college food services, childcare programs, or the college bookstore. State policy makers might make decisions that affect college funding or operations—or they may establish scorecards to publically highlight specific measures of college effectiveness. Accreditors might recommend changes in practices and policies or require the college to develop improved measures of student learning. National policy makers might challenge colleges to improve graduation rates or to lower loan default rates, or make decisions to change regulations that affect colleges and their students. Foundations and the organizations they fund can challenge colleges to improve rates of student success in developmental and college programs. Relationships with the school districts that host concurrent enrollment programs or send graduates to the college can sometimes create issues for leaders. Challenges often originate from relationships with other higher education institutions that accept community college transfers or with the institutions that compete with community colleges for students.
Issues in the larger society often spill over to college campuses. Protests of the continued police shootings of African American males and the "Black Lives Matter" movement have led to racial demonstrations on campuses that are reminiscent of the student activism of the 1960s. Students are demanding more racial diversity in the faculty and leadership of colleges, and the removal of symbols and names and images of college founders or former presidents whom they brand as racist. At the University of Missouri, the November 2015 student protests led to the resignation of the university president and chancellor. Shootings at campuses, such as the October 2015 attack at Umpqua Community College, have raised renewed concerns about campus safety and security. Several states have passed legislation allowing guns on campuses, requiring leaders to address new concerns from faculty, staff, students, and parents. Terrorism and political posturing have led to concerns about tolerance and respect for people who have different religious beliefs.
The health of any organization depends upon how effectively, efficiently, and consistently issues are managed. Issues that are allowed to linger often have a detrimental effect on the organization and its ability to function. Issues that are dealt with inconsistently or without explanation can adversely affect the morale of the organization's people. Clear institutional policies and procedures are important tools to ensure that issues are handled fairly and consistently. However, there are times when issues are not covered by a policy or procedure or when they can be interpreted in more than one way. How leaders manage issues determines both their own effectiveness as leaders and that of the organizations they lead.
Effective issue anticipation, management, and response are critical skills for successful leaders in any organization. Although several typical and emerging issues are examined in our book, the exact nature of the issue is not as important as the specific skills that allow leaders and policy makers to effectively manage the diverse issues that are critical to fulfilling the institution's mission successfully. 
For leaders, issues that require response and management are constantly emerging and evolving. Dr. McPhail and I encourage leaders to move beyond simply being responders to issues and instead study how to anticipate and manage issues effectively. Leaders need to think about how they might respond to an issue before they are faced with a potential crisis. People who are affected by a challenge or problem that impacts an institution's ability to function effectively have many different perceptions and points of view. Differing opinions about issues may cause dissention within an organization and may even divert the focus away from the organization's primary mission. How an individual views an issue depends upon position, education, experience, beliefs, values, and myriad other factors. Different constructs present a significant challenge for leaders to take actions that will successfully move an issue to satisfactory resolution. Most often, for any issue, there are both pro and con sides. Sometimes, issues are multifaceted. It is critical to understand these varying viewpoints when formulating actions that will successfully move the issue forward.
Not only are issues constantly changing, but effective issue management challenges leaders to do things differently. Doing things differently within an organization challenges the status quo and is often met with resistance. The effective leader is able to navigate the issue to a resolution that is aligned with the overall mission of the organization.
With experience in leadership and an understanding of organizational dynamics, it is often possible to foresee emerging issues and to take early action to address them at a stage that is less critical or troubling for the organization. Leaders can pick up on trends and concerns in informal discussions by attending meetings, reading meeting minutes, and talking with students and members of the community. Serving on boards of community organizations provides a way to pick up on community concerns and to identify potential opportunities for the college. Reading daily education publications and newspapers can alert leaders about potential new requirements or regulations that can create issues for the college or its students. Attending state and national meetings and legislative or congressional hearings not only can alert leaders to potential issues, but also can provide an opportunity to shape decisions that have the potential to create difficult issues for college leadership. Economic cycles present a classic case for issue anticipation. College leaders who foresee an economic downturn can act to prepare the college by making some decisions that minimize the negative consequences or make the resulting issues less severe.
Sometimes issues emerge without warning, not providing a leader the opportunity to take early action—and sometimes they are urgent and do not give leaders the time to consult with committees or colleagues. In these cases, it is important for leaders to have spent some time studying issues and case studies such as those discussed in our book. Thinking in advance about crisis management or dealing with unexpected issues will pay off when faced with a very real situation. Leaders should review case studies and practice simulations with their leadership teams so everyone has a common vision and set of values to deal with issues as they emerge.
Managing issues poorly or allowing them to linger can have a detrimental effect on a college. Sometimes poor management of an issue can be costly to the career of a college leader. On the other hand, leaders who learn how to manage issues fairly and effectively and to maintain the trust of those they lead can have a significant and positive impact on a college and on the lives of the people they touch. We wrote our book to help leaders at all levels of our colleges.
References
American Association of Community Colleges (AACC). (2012). Reclaiming the American dream: Community colleges and the nation's future. A report from the 21st-Century Commission on the Future of Community Colleges. Washington, DC: Author. Retrieved from http://aacc.wpengine.com/wp-content/uploads/2014/03/21stCenturyReport.pdf
AACC. (2013). AACC competencies for community college leaders (2nd ed.). Washington, DC: Author. Retrieved from http://www.aacc.nche.edu/newsevents/Events/leadershipsuite/Documents/AACC_Core_Competencies_web.pdf
AACC. (2014). Empowering community colleges to build the nation's future: An implementation guide. Washington, DC: Author. Retrieved from http://www.aacc21stcenturycenter.org/wp-content/uploads/2014/04/EmpoweringCommunityColleges_final.pdf
Boggs, G. R., & McPhail, C. J. (2016). Practical leadership in community colleges: Navigating today's challenges. San Francisco: Jossey-Bass Publishers. Available from www.josseybass.com/highereducation
George R. Boggs is President and CEO Emeritus of the American Association of Community Colleges and Superintendent/President Emeritus of Palomar College. He is a senior professor at the Roueche Graduate Center of National American University and an adjunct faculty member in the community college leadership program at San Diego State University.  
Opinions expressed in Learning Abstracts are those of the author(s) and do not necessarily reflect those of the League for Innovation in the Community College.
Editor's Note: This material is reproduced with permission of John Wiley & Sons, Inc. This permission does not include the right to grant others permission to photocopy or otherwise reproduce this material except for accessible versions made by non-profit organizations serving the blind, visually impaired and other persons with print disabilities (VIPs).
Ordering information is available at:
http://www.wiley.com/WileyCDA/WileyTitle/productCd-1119095158.html