Addressing Workforce Preparedness While Maintaining a Holistic Approach to Education
June
2022
Learning Abstracts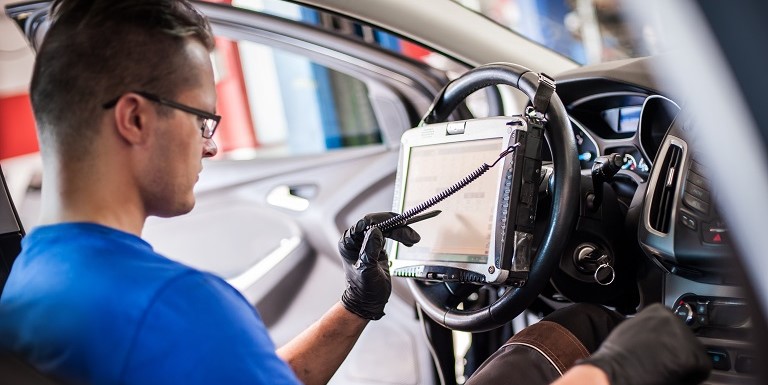 Postsecondary institutions have long been expected to provide a quality education that entails both breadth and depth of knowledge and skills related to multiple aspects of life, such as workforce preparedness and the formation of well-informed citizens. In his 1852 book, The Idea of a University, Cardinal John Henry Newman wrote that higher education should encourage "the power of viewing many things at once as one whole, of referring them severally to their true place in the universal system, of understanding their respective values, and determining their mutual dependence" (Newman, 2008, p. 137). Similarly, a recent five-year study of graduating Eton University seniors (Coker et al., 2016) evaluated the impacts of experiential learning depth and breadth on student outcomes. Results indicated that
Both depth and breadth were associated with acquiring a broad general education, writing clearly and effectively, contributing to the welfare of communities, relationships with faculty and administration, and desire to attend the same institution. Depth (but not breadth) was associated with higher order thinking (synthesis and application) in the senior year, as well as overall educational experience. Breadth (but not depth) was associated with working effectively with others and better relationships with other students. Overall, key learning outcomes desired for a college student are driven by both experiential learning depth and breadth (Coker et al., 2016, Abstract).
Today's colleges continue the tradition of helping students understand the interconnection of concepts and theories from various disciplines, but challenges still exist, including the decision to focus on breadth versus depth, or vice versa, within a class or program. For example, instructors seeking to improve students' competencies in a specific field might dedicate more time to discussing discipline-specific theories and concepts (i.e., depth) and avoid any cross-pollination with other disciplines. Instructors wanting to provide a holistic education (i.e., breadth) may do so by exploring the interrelationship of knowledge among various disciplines; however, this approach can affect the number of discipline-specific theories and concepts introduced in a course.
Community Colleges and the Workforce
One of the primary goals of community colleges is to address local workforce needs. Along with their business and industry partners, community colleges invest time, energy, and resources into upskilling or reskilling workforce employees, particularly as industry advancements occur and in response to economic instability. Colleges must often create or modify existing for-credit programs to meet current community needs. For example, the rise in vehicles with more electronic components and electric-powered cars has created a demand for automotive technicians who possess new competencies (e.g., high-voltage electronic safety, electronic component repair). Likewise, technological advancements have prompted the development of new programs, such as nanotechnology, that did not exist thirty years ago.
One consequence of a competitive global economy is the need for workers to adapt to a changing work environment, whether this entails working for a new company, learning new hard skills, or following new policies and procedures. In a recent skills survey (Baker, 2019), 70 percent of 7,000 respondents stated that they had not mastered the skills needed in their current job, and 80 percent noted that they did not possess the skills needed for their current and future roles. The lack of requisite skills mastery is disconcerting, especially given the fact that wage and salary workers remained at a job for an average of 4.1 years from January of 2018 to January of 2020 (U.S. Bureau of Labor and Statistics, 2020). Another survey found that one-third of workers and job seekers desired an explanation about ways to advance within a company (Glassdoor, 2018). The results of these two studies suggest that employees want to grow within their companies despite not possessing the skills or knowledge needed to do so. Therefore, one might expect workplace changes to continue as industry advancements occur, thus requiring employees to effectively learn and demonstrate new competencies.
Transferable Skills
Adapting to new tasks, job roles, and organizational cultures may require learning a new set of hard skills. However, employees must also demonstrate some level of competency with people skills that are transferable to multiple contexts. In an interview with Scott Carlson of The Chronicle of Higher Education (2017), Philip Gardner discussed the T-shaped individual who has in-depth knowledge of one discipline and one system, while also possessing competencies that transcend that discipline and apply to other jobs. Considering the average time an employee remains with an employer, the importance of transferrable skills cannot be overstated.
A host of organizations have recently identified much-needed competencies for employers. The National Association of College and Employers (2019) identified the top 10 skills employers want on a resume, with problem-solving skills, teamwork, work ethic, analytical skills, and written communication skills making up the top five. However, some competencies might be in higher demand in one sector than in another. For instance, learning and development professionals listed skills like adaptability, team communication, emotional intelligence, and cross-functional collaboration as necessary skills (VanNuys, 2021). Similarly, the International Telecommunication Union (2020) grouped skills into managerial, personal, and social, with many people skills, such as problem-solving, leadership, teamwork, and critical thinking, listed under most categories. Unfortunately, employers rank recent graduates as having low proficiency in these areas (National Association of College and Employers, 2019). It is essential, therefore, for recent graduates to have learned and to have the capacity to demonstrate these skills to potential employers.
Higher education institutions typically use a general education curriculum to develop students' people skills. The American Association of Colleges and Universities (Association of American Colleges and Universities, n.d.-a) has developed a list of Essential Learning Outcomes, and various state agencies list general education competencies students should possess upon graduating from a college or university. For example, the Texas Higher Education Coordinating Board (2018) lists six core objectives—critical thinking skills, communication skills, empirical and quantitative skills, teamwork, social responsibility, and personal responsibility. The expectation is for colleges to self-assess and make improvements where needed so that students are more likely to be able to demonstrate these competencies upon completing a certificate or degree.
Integrative Curriculum
Helping students see the whole, the parts of the whole, and the value of each part in relation to the whole necessitates merging theories, concepts, and skills across disciplines, including workforce programs. A primary challenge lies in course design and program maps. For example, the ancient Greeks designed the trivium and quadrivium so one subject could be incorporated into the next subject, e.g., grammar into logic, and grammar and logic into the study of rhetoric. This approach helped students to retain knowledge and integrate concepts into new areas of learning. While the approach exists in higher education to some degree, there is work to be done. Colleges can identify where an integrative approach is being used within their respective institutions and build upon these methods or learn from other institutions making a concerted effort to develop these skills across multiple courses and programs.
One way to improve the inclusion of concepts and skills across disciplines is through integrative learning. Association of American Colleges and Universities (n.d.-c) defines integrative learning as "an understanding and a disposition that a student builds across the curriculum and cocurriculum, from making simple connections among ideas and experiences to transferring learning to new, complex situations within and beyond the campus" (p. 1). Integrative learning can help faculty and students transcend the siloed approach to present-day education so that natural interconnections between disciplines occur, thus maintaining a holistic approach to education while simultaneously addressing workforce preparedness.
High-impact practices (HIPs), such as learning communities, capstone projects, and internships, facilitate integrative learning (Association of American Colleges and Universities, n.d.-b). A study of HIPs at multiple institutions noted that these practices positively impacted people skills, such as critical thinking, an inclination to inquire, and lifelong learning (Kilgo et al., 2015). Additionally, Christaldi et al. (2020) found that global service-learning projects fostered interprofessional learning and cultural awareness. Students reported higher multicultural competence and leadership skills when participating in service-learning and common book experiences than students not involved in these activities (Soria & Johnson, 2017). Furthermore, HIPs were positively correlated with workforce preparedness and job attainment (Miller et al., 2017).
These examples underscore the importance of developing community college courses and curricula that simultaneously address the course outcomes and people skills that apply to students' future jobs. HIPs serve as an excellent starting point for discussing ways to educate the whole person and transcend perceived discipline boundaries. However, faculty members can also proactively address these issues through their course design by noting curriculum and assessments that promote transferable skill attainment. For example, a psychology course can examine the effects of stress on decision-making processes and ways to manage stressful situations in the work environment. Students could debate the benefits and limitations of the proposed ways to ameliorate stress using different interventions for certain hypothetical situations, thus improving their interpersonal and critical thinking skills. A history course can require students to research people and significant advancements within their future line of work. The assignment could call for students to interview someone about the sociological, psychological, economic, or health factors related to working in that sector. This project would integrate concepts from other disciplines and improve skills, such as critical thinking and written and verbal communication. Incorporating information from other courses can address the integration of seemingly diverse concepts.
Facing the Challenge
The goals for higher education are expanding, and pressure is mounting for students to be successful in college and the workforce by demonstrating competence in hard skills, people skills, and knowledge related to their career pathways. Faculty and administrators can ensure that a holistic approach to learning and workforce readiness continues at their institutions through integrative learning. HIPs and cross-curricular projects are two ways students develop people skills while connecting concepts from various disciplines. Implementing these recommendations is challenging and, at the same time, assesses our own pedagogical prowess and personal competencies. Though intimidating, we must step up to the challenge of being life-long learners and work to fulfill our mission in meeting individual and community needs.
References
Association of American Colleges and Universities. (n.d.-a) Essential learning outcomes. https://www.aacu.org/initiatives/value-initiative/essential-learning-outcomes
Association of American Colleges and Universities. (n.d.-b). High-impact practices. https://www.aacu.org/resources/high-impact-practices
Association of American Colleges and Universities. (n.d.-c). Integrative learning VALUE rubric. https://www.aacu.org/value/rubrics/integrative-learning
Baker. M. (2019, March 18). Motivate employees to reskill for the digital age. Gartner. https://www.gartner.com/smarterwithgartner/motivate-employees-to-reskill-for-the-digital-age
Carlson, S. (2017). The future of work: How colleges can prepare students for the jobs ahead. The Chronicle of Higher Education.
Christaldi, D., DellaValle, D., House, E., & Bodzio, J. (2020). Student benefits following an international high-impact practice experience. Journal of the Academy of Nutrition and Dietetics, 9, 54. https://www.jandonline.org/article/S2212-2672(20)30790-5/fulltext
Coker, J. S., Heiser, E., Taylor, L., & Book, C. (2017). Impacts of experiential learning depth and breadth on student outcomes. Journal of Experiential Education, 40(1), 5-23.
International Telecommunication Union. (2020). Digital skills insight 2020. https://academy.itu.int/sites/default/files/media2/file/Digital%20Skills%20Insights%202020.pdf
Kilgo, C. A., Sheets, J. K. E., & Pascarella, E. T. (2015). The link between high-impact practices and student learning: Some longitudinal evidence. Higher Education, 69, 509-525.
Miller, A. L., Rocconi, L. M., & Dumford, A. D. (2018). Focus on the finish line: Does high-impact practice participation influence career plans and early job attainment? Higher Education, 75(3), 489-506. https://doi.org/10.1007/s10734-017-0151-z
Newman, J. H. (2008). The idea of a university defined and illustrated: In nine discourses delivered to the Catholics of Dublin. Project Gutenberg. (Original work published 1854) https://www.gutenberg.org/files/24526/24526-pdf.pdf
Soria, K., & Johnson, M. (2017). High-impact educational practices and the development of college students' pluralistic outcomes. The College Student Affairs Journal, 35(2), 100-116. https://doi.org/10.1353/csj.2017.0016
Texas Higher Education Coordinating Board. (2018). Texas core curriculum. https://reportcenter.highered.texas.gov/agency-publication/miscellaneous/elements-of-the-texas-core-curriculum/
Glassdoor. (2018, July 24). Salary and benefits are most important for U.S. workers and job seekers looking at job ads. https://www.prnewswire.com/news-releases/salary-and-benefits-are-most-important-for-us-workers-and-job-seekers-looking-at-job-ads-according-to-glassdoor-survey-300686484.html
U.S. Bureau of Labor and Statistics. (2020, September 22). Employee tenure summary. https://www.bls.gov/news.release/tenure.nr0.htm
VanNuys, A (Ed.). (2021). Workplace learning report 2021. LinkedIn Learning.
Jason Vidrine is Professor, Speech, at Austin Community College District in Austin, Texas, and a student in Ferris State University's Doctorate in Community College Leadership program. 
Opinions expressed in Learning Abstracts are those of the author(s) and do not necessarily reflect those of the League for Innovation in the Community College.