Addressing High Unemployment and the Labor Shortage in California: San Diego's Interactive Competency-based Online Microcredentialing Academy
November
2021
Learning Abstracts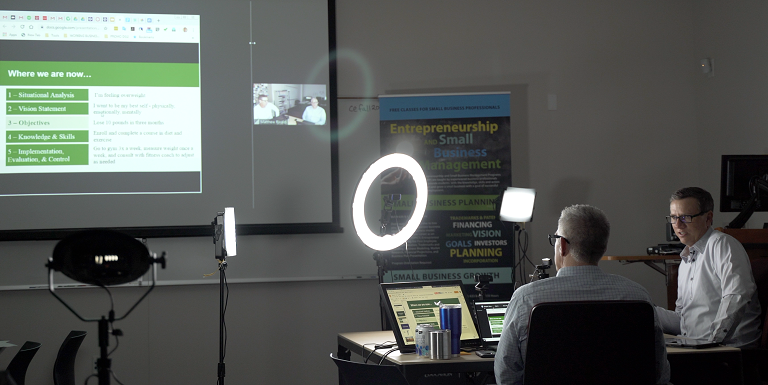 Joblessness is pervasive throughout the United States as the COVID-19 pandemic has extended from weeks to months and beyond. According to Weber Handwerker et al. (2020), "the magnitude of job loss in March and April 2020 had no precedent since the end of World War II" (para. 3) and there is no clear indication of how long it will take for the labor market to recover in full. Additionally, "lowest-wage workers suffered far greater employment losses than high-wage workers, and their employment rates have been much slower to recover" (Miller-Adams et al., 2021, p. 2). As a result, many adults are looking for a quick and affordable pathway for reentry into the workforce. Online noncredit education at the California Community Colleges provides nontraditional students with workforce skills in an accessible and flexible environment (Turner Cortez et al., 2018).
Community colleges serve the most diverse student population in terms of age, race, ethnicity, and socioeconomic status (Garza Mitchell et al., 2016). Community college noncredit students are even more diverse and tend to be older when enrolled in career technical education (CTE) courses (Buckwalter & Maag, 2019). CTE programs build skills and prepare students for careers in technical industries (Lee, 2019). CTE classes often accommodate hands-on learners, and technology and andragogy (adult learning theory) provide opportunities for online learning (Lee, 2019). Online education, such as the programming at San Diego College of Continuing Education's (SDCCE) Interactive Competency-based Online Microcredentialing (ICOM) Academy, offers adults the flexibility to learn new skills to obtain work and/or advance in current jobs.
The Problem
According to the Employment Development Department of California (2021), state unemployment dropped from 14.1 percent in June 2020 to 7.7 percent in June 2021. However, the U.S. has been dealing with a skilled worker shortage since before the pandemic. In January 2019, the Department of Labor reported that there were 7.6 million unfilled jobs but only 6.5 million people seeking employment (Chamberlain, 2019). Furthermore, the U.S. Bureau of Labor Statistics predicts above average employment in building trades workers through 2026, but that there may not be sufficient workers to fill the positions (Chamberlain, 2019).
Tens of millions of Americans require flexible short-term, intensive career education to make themselves employable (Turner Cortez, 2020). Adult noncredit education, a primary sector of the public postsecondary education system, delivers fast low- or no-cost job training for in-demand jobs (Buckwalter & Maag, 2019). Unfortunately, noncredit education, like CTE, has been devalued for decades, partially because of the country's emphasis on the importance of obtaining a college degree. Chamberlain (2019) asserts that "skilled labor is not a fallback position, but a genuine positive career choice" (para. 6) and that the stigma around technical training and skilled labor must end.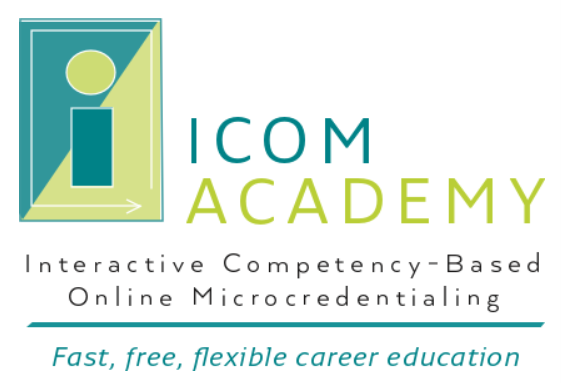 Response and Next Steps
To address nontraditional student and labor market needs, community colleges must first market the opportunity that noncredit education provides working adults who are looking to upskill or reskill to advance their careers. In addition, the culture within community colleges needs to shift to support flexible, quality, and robust noncredit online CTE courses and programs to increase adult learner access. A study of how one community college incorporated online education into CTE programs, for example, determined that best practices need to be developed with models for approaches to support student success "academically and in the workforce" (Garza Mitchell et al., 2016, p. 208).
Offering free training at community colleges for adults who need to reskill is one way to address the skills gap. In California, the governor provided one-time funding in the 2014-2015 state budget as an incentive "for California Community Colleges to develop, enhance, retool, and expand quality career technical education offerings that build upon existing community college regional capacity to respond to regional labor market needs" (Turner Cortez et al., 2018, p. 53). In 2016, the California Community College Board of Governors recommended the development of the Strong Workforce Program in the California Community Colleges, the nation's largest workforce development system, with an initial and recurring investment of $248 million to increase and improve CTE programming (California Community Colleges, n.d.). Strong Workforce Program funding, which began in the 2016-2017 academic year, has allowed noncredit programs to offer flexible and professional education at no cost to students.
SDCCE, one of the nation's largest providers of noncredit career education, offers more than 80 free career training certificate programs at seven campuses throughout the City of San Diego. Due to temporary closures caused by the pandemic, the majority of classes are now being taught fully or partially online. In 2019, the governor and legislature approved funding to increase employability and upward mobility through the California Virtual Campus-Online Education Initiative (CVC-OEI) Improving Online CTE Pathways program, which provided competitive grants to accelerate innovative learning opportunities by intentionally developing online programs and courses (California Virtual Campus, 2021). SDCCE was awarded the maximum grant of $500,000 to improve online learning opportunities in its community and across the state of California.
Borne out of the CVC-OEI grant, the ICOM Academy was developed in accordance with SDCCE's long-term distance education growth plan and in response to faculty requests for learning designer support. It is California's first fully accredited online noncredit institute and a digital platform that could potentially house hundreds of online career options for adults. Initial ICOM programs focused on small business entrepreneurship, digital media, and information technology. Subsequent technical education programs include project management, automotive, and child development. In addition, workforce preparation programming that introduces students to career pathways and prevocational English as a Second Language classes are offered. ICOM Academy delivers fully online career education certificates to support California's working adults who need fast, free career training in a flexible learning environment. Learning designers, in collaboration with faculty, professionally produce the ICOM Academy programs, and most of the classes and programs have zero textbook costs for students. Classes include synchronous (or real-time) instruction, asynchronous teaching, and faculty-to-student and student-to-student projects, offering the regular interaction faculty recognized as critical for students to succeed.
While a small portion of initial ICOM Academy classes included access to student supports, the pandemic has catalyzed the growth of online support services, including counseling, educational planning, and career services, which are critical to the success of fully online students. Before the pandemic, ICOM students had to take an in-person orientation and register on campus. Today, students can orient online, enroll online, and engage with an online help desk. Students at CVC-OEI member colleges also have access to shared resources such as the Canvas learning management system and numerous technological add-ons to enhance online learning. By providing targeted resources such as tutoring, course readiness, and basic skills, the Academy addresses the CVC-OEI goal of increasing retention and success rates in online courses (Nguyen, 2017). Furthermore, Academy support services and instructional supports are flexible to accommodate the robust set of experiences and barriers noncredit adult students often bring to the classroom (Lee, 2019).
Concluding Remarks
Community colleges are prime institutions for providing relevant free- or low-cost short-term job training for those who have been negatively affected by the pandemic. The Academic Senate for California Community Colleges recognized noncredit courses as more flexible and accessible options, with no financial barriers, unit computations, and repeatability regulations (Aschenbach & Young, 2016). Providing fully online classes, accessible and professionally produced and taught, can result in education that increases workers' skills to reduce unemployment, fill the skills gap, and begin to meet the needs of employers. SDCCE's ICOM Academy, a robust and state-supported adult noncredit program, offers a blueprint for providing education to those who are unemployed and underemployed, particularly nontraditional students.
References
Aschenbach, C., & Young, J. (2016, March). The reemergence of noncredit in the California Community Colleges. Academic Senate for California Community Colleges. https://www.asccc.org/content/reemergence-noncredit-california-community-colleges
Buckwalter, V., & Maag, T. (2019). Closing the credit-noncredit divide: Bridging the gap in postsecondary education to expand opportunity for low-wage working adults. https://www.luminafoundation.org/wp-content/uploads/2019/11/closing-the-credit-noncredit-divide.pdf
California Community Colleges. (n.d.). Strong Workforce Program. https://www.cccco.edu/About-Us/Chancellors-Office/Divisions/Workforce-and-Economic-Development/Strong-Workforce-Program
California Virtual Campus. (n.d.). Improving online CTE pathways grant program. California Community Colleges. https://cvc.edu/pathwaysgrant
Chamberlain, S. (2019, August 21). Addressing the skilled labor shortage in America. Forbes. https://www.forbes.com/sites/sarahchamberlain/2019/08/21/addressing-the-skilled-labor-shortage-in-america/?sh=26b884eb181d
Employment Development Department. (2021, July 16). California unemployment rate holds at 7.7% for June 2021. State of California. https://www.edd.ca.gov/Newsroom/unemployment-june-2021.htm
Garza Mitchell, R. L., Etshim, R., & Dietz, B. T. (2016). Online CTE in the community college. Career and Technical Education Research, 41(3), pp. 193-212. https://doi.org/10.5328/cter41.3.193
Lee, B. P. (2019). UDL: A primer for community college CTE instruction. The CTE Journal, 7(2), pp. 44-59. https://www.thectejournal.com/uploads/1/0/6/8/10686931/volume_7_number_2_fall_2019
_complete_issue_for_download.pdf
Miller-Adams, M., Bartik, T. J., & Hershbein, B. J. (2021). A moment of opportunity: Strategies for inclusive economic growth. https://research.upjohn.org/cgi/viewcontent.cgi?article=1044&context=up_technicalreports
Nguyen, A. (2017). The Online Education Initiative: Access and quality of online education in California Community Colleges 2015-2016. https://cvc.edu/wp-content/uploads/2015/09/2015-16OEIDisseminationBriefFINAL.pdf
Turner Cortez, C. (2020, May 31). Time to expand intensive career training programs. Community College Daily. https://www.ccdaily.com/2020/05/time-to-expand-intensive-career-training-programs
Turner Cortez, C., Fischthal, M., Luedtke, J., & Cortés, N. (2018). The past, present and future of noncredit education in California. https://sdce.edu/sites/default/files/iep/2018_The_Past_Present_and_Future_of_Noncredit_in_CA_0.pdf
Weber Handwerker, E., Meyer, P. B., Piacentini, J., Schultz, M., & Sveikauskas, L. (2020, December). Employment recovery in the wake of the COVID-19 pandemic. Monthly Labor Review. U.S. Bureau of Labor Statistics. https://www.bls.gov/opub/mlr/2020/article/employment-recovery.htm
Lead image: SDCCE professors Matthew Rivaldi and Aaron Ifland teach students online at SDCCE.
Carlos O. Turner Cortez, Ph.D., is Chancellor of the San Diego Community College District and Michelle Fischthal, D.B.A, is Vice President, Instructional Services, San Diego College of Continuing Education, at San Diego Community College District in San Diego, California.
Opinions expressed in Learning Abstracts are those of the author(s) and do not necessarily reflect those of the League for Innovation in the Community College.