Unconventional Leadership: A Case for Kindness
April
2020
Leadership Abstracts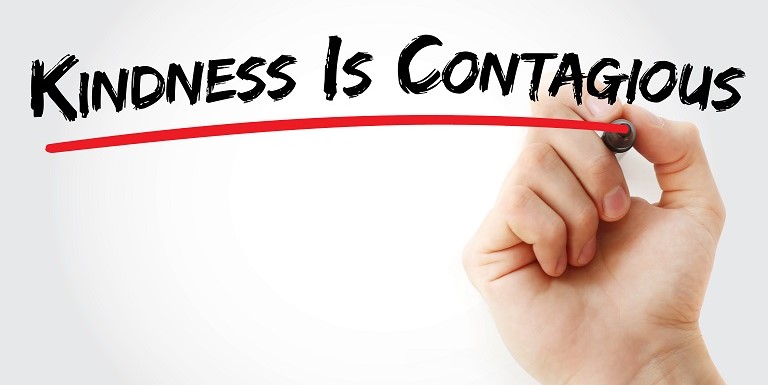 Over the past twenty years, I have had the good fortune of working with and leading strong teams. One of the benefits of starting a career in student affairs and services is that very early in my career, I was tasked with building and developing teams and managing complex issues, all with the intention of best serving students in postsecondary education. This means that I was able to hone my leadership skills at a foundational point in my career journey.
During this time, I have also been fortunate enough to work with leaders who modeled a practice that is now core to my work with learners and in leading teams: kindness. We are living in a world that is inarguably more connected than ever before, but where loneliness and anxiety are on the rise. Furthermore, while outrage and echo chambers create greater division between people, and call-out culture and trolling without regard for the human impact become increasingly normative, it can often seem like kindness is in short supply. But it can have an incredible impact.
Kindness Practices
I try to embody kindness in working with learners and colleagues; as core to my practice, I feel this behaviour leads to the best outcome, and more importantly, it allows me to stay true to my core values. It builds relationships that are of mutual benefit, establishes trust, aids inclusion and belonging, and creates an environment in which ideas can be cultivated and fear of failure is minimized. Leading with kindness is intrinsic to a collaborative leadership style that encourages and inspires people to bring their best and most creative selves to their roles. Bolman and Deal (1995) note that, "Effective Leadership is a relationship rooted in community. Successful leaders embody their group's most precious values and beliefs. Their ability to lead emerges from the strength and sustenance of those around them" (p. 56).
Perhaps of greater significance is the notion that kindness is contagious. In my experience, kindness and empathy in the work environment passes between people, spans hierarchies, and, ultimately, leads to higher outcomes with respect to satisfaction, retention, and client service. A study published in 2018 in the journal Emotion (Chancellor, Margolis, Jacobs Bao, & Lyubomirsky, 2018) found not only that kindness was contagious in a work environment, but that the positive impact of acts of kindness is universal.
I'm curious about why we so rarely link kindness with leadership. I feel the answer likely lies in the impact of traditional western archetypes of leadership that continue to dominate popular culture through media, sports, and literature: the vision that leadership in its truest sense leaves all emotion at the door and places value on traditional but problematic traits of masculinity (physical strength, stoicism, ambition, etc.), all while ignoring the benefits of a nurturing and caring environment.
I propose that leaders should strive to bring kindness to their work. But what does that kind of leadership approach look like in practice? A kind leader practices gratitude and expresses appreciation to his or her team regularly. In her 2019 article in Forbes, Dr. Pragya Agarwal emphasized the need for gratitude and random acts of kindness to improve organizational health and individual wellbeing. Additionally, I think it's important to consider how we intentionally incorporate kindness into all aspects of our leadership. A leader who prioritizes kindness sets expectations in a way that is constructive, collaborative, and consistently evolving. A leader who incorporates kindness into practice ensures that feedback and course correction are carried out in a way that minimizes harm, remains professional, directly addresses the issues, and has empathy for the impact. A leader who understands the importance of kindness expends energy thinking about the delivery as well as the message when communicating with the team. A leader who is kind celebrates both individual and team successes regularly.
What Kindness Is Not
Now, I think it's also important to note what kindness is not. It does not mean an environment where difficult conversations are not had. In his book, Creativity, Inc. (2014), Ed Catmull discusses the principles that have made Pixar a successful organization. He notes that a tenet at Pixar is candour in the work environment because it allows for the free exchange of ideas and the cultivation of creativity. This resonates with me in terms of developing people and cultivating a strong organizational culture, as long as candour is approached with kindness in mind. Leading with kindness also doesn't mean lowering standards or expectations. If anything, kindness as a leadership principle encourages early communication or expectations and a commitment to address concerns in an open but kind way. Kindness does not mean the customer is always right. In my work leading student success and support services at postsecondary institutions, there are many times that the customer/learner is not right; however, my challenge to colleagues who work in support services is to think of how to deliver that message in a way that preserves dignity and inspires kindness, especially when there can be no expectation that this approach will be reciprocated.
Concluding Thoughts
Leading with kindness is a critical skill for leaders who hope to cultivate wellbeing and organizational longevity. In my view, similar to empathy, it is a skill that can be learned and developed with practice and intention, although it may come more naturally to some than others. The practice of kind leadership has a reverberating impact that does not dissipate as it spreads, creating ripples of compassion and empathy—things our world could use a bit more of.
References
Agarwal, P. (2019, August 26). Making kindness a priority in the workplace. Forbes. Retrieved from www.forbes.com/sites/pragyaagarwaleurope/2019/08/26/making-kindness-a-priority-in-the-workplace/#aadb9a938f45
Bolman, L. G., & Deal, T. E. (1995). Leading with soul: An uncommon journey of spirit. San Francisco: Jossey-Bass.
Catmull, E., & Wallace, A. (2014). Creativity, Inc: Overcoming the unseen forces that stand in the way of true inspiration. New York: Random House.
Chancellor, J., Margolis, S., Jacobs Bao, K., & Lyubomirsky, S. (2018). Everyday prosociality in the workplace: The reinforcing benefits of giving, getting, and glimpsing. Emotion, 18(4), 507-517. Retrieved from psycnet.apa.org/record/2017-24716-001
Ian Crookshank is Dean of Students at Humber College Institute of Technology and Advanced Learning in Toronto, Ontario, Canada.
Opinions expressed in Leadership Abstracts are those of the author(s) and do not necessarily reflect those of the League for Innovation in the Community College.