Supporting Systemwide Guided Pathways Implementation: MCC Leads New York State
August
2019
Leadership Abstracts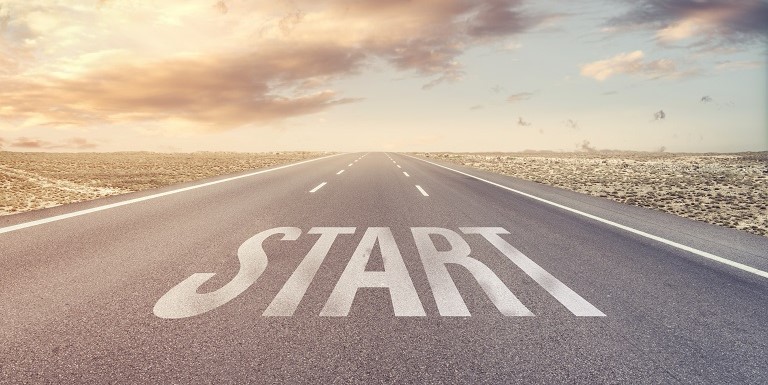 Over the past several years, guided pathways reform has been embraced by community colleges nationwide, and elements of the model have begun to spread to four-year institutions. In the absence of structured pathways, students may struggle with a "cafeteria model" that leads to their having too many options and too little information about alternatives. A lack of clear road maps can result in students deferring important milestones, such as declaring a major, which further derails educational attainment. Under the guided pathways model, programs, support services, and instructional approaches are redesigned and realigned to help students clarify their goals, choose and enter pathways that will achieve those goals, stay on those pathways, and master knowledge and skills that will enable them to advance in the labor market and successfully pursue further education (Bailey, Smith Jaggars, & Jenkins, 2015).
MCC Embraces Guided Pathways
Monroe Community College's (MCC) journey to guided pathways began in early 2013 when a faculty member attended a presentation by Queensborough Community College at the annual AAC&U conference. The faculty member enthusiastically brought the idea back to MCC and presented the guided pathways concept to members of the campus community. A move toward pathways was supported by senior leadership, championed by the academic deans, and fostered through collegewide conversations where over 100 members of the college community actively engaged in the initial research, design, and implementation process. By 2015, MCC had jumped in with both feet, deploying Redesigning America's Community Colleges (Bailey et al., 2015) reading groups and inviting nationally known speakers such as Thomas Bailey and Tia Brown McNair to campus. Faculty began the work in earnest by grouping all programs of study into meta-majors designated as "schools." 
Three years after starting the conversation on campus, MCC applied and was selected to join a group of 30 colleges nationwide as part of the American Association of Community Colleges (AACC) Pathways Project. The AACC Pathways Project, funded by the Bill & Melinda Gates Foundation and several other national grant partners, supported selected colleges to "design and implement structured academic and career pathways, at scale, for all their students" (American Association of Community Colleges, n.d.). The AACC model was comprised of a series of institutes held over a three-year period. Each institute focused on a different aspect of the guided pathways model and brought in national speakers, institutional coaches, and panels of experts to inform the work of participating schools. These institutes were working meetings, during which each college's team completed pre-work to examine their own data, critically looked at their processes and procedures, and created action plans to establish accountability and timelines for driving institutional transformation forward. Data were consistently disaggregated to reveal and address equity gaps in supporting student achievement. In fall 2016, MCC launched its guided pathways initiative full scale by placing all students into one of the Schools@MCC (Monroe Community College, n.d.).
The Guided Pathways Model
For institutions considering a guided pathways approach, AACC's national Pathways Project identified specific requirements, or essential conditions, that colleges need to have in place in order to begin the planning effort. These include strong change leadership throughout the institution, faculty and staff engagement, capacity to use data, and adequate professional development opportunities. Institutions then need to understand where they are as they prepare for change. Building awareness of an institution's current environment includes engaging stakeholders in making the case for change, establishing a baseline for key performance indicators, developing flowcharts of the student experience at the school, and developing an implementation plan with clearly defined roles and deadlines. The final essential condition for the school is committing to sustainability. According to the AACC model, institutions must determine barriers to sustainability at the state, system, and school level; identify professional development needs; reallocate resources as needed; and integrate pathways into the hiring process (American Association of Community Colleges et al., 2017).
Implementing Guided Pathways
The guided pathways model lays out four central pillars for implementation (American Association of Community Colleges et al., 2017), which MCC has integrated into the student learning experience:
Clarify the pathways by mapping all programs to transfer and career opportunities with detailed information on target career and transfer outcomes and course sequencing, and ensuring that math and other core coursework align to each program of study.
Help students get on a path by requiring supports such as the use of multiple measures to assess students' needs; providing a first-year experience to help students explore and choose a major that includes a full program plan based on required career/transfer exploration; and providing contextualized, integrated academic support to help students pass program gateway courses.
Help students to stay on their path with these supports: ongoing, intrusive advising; systems for students to easily track their progress; and a process to identify students at risk and to provide needed supports with a structure to redirect students who are not progressing in a program to a more viable path.
Ensure that students are learning by assessing program-specific learning outcomes; project-based, collaborative learning; applied learning experiences; integrated student engagement; faculty-led improvement of teaching practices, and other practices.
SUNY Grant-Funded Project Expands Guided Pathway Efforts Statewide
The State University of New York's (SUNY) 64 institutions include 29 state-operated campuses, five statutory colleges, and 30 community colleges, making it the largest comprehensive university system in the United States (State University of New York, n.d.). In 2017, MCC was the only institution in the SUNY system to have formally engaged in a process to implement the guided pathways model to scale, and a sister institution, Mohawk Valley Community College (MVCC), had been accepted into the next cohort of AACC Pathways Institutes. Although many colleges within the SUNY system were aware of and interested in the model, there was not a systemwide coordinated effort to assist them.
To help lead the model's expansion across the system, MCC and MVCC applied for funding to share what they had learned in the AACC Pathways Project. SUNY enthusiastically supported the idea and asked MCC to develop and lead a replication of the AACC institutes for the system's community colleges, providing a substantial grant to support the project. MCC worked closely with a planning team that included the New York State Student Success Center (NYSSSC), SUNY, and MVCC. The resulting SUNY Guided Pathway Institutes Project is a statewide strategy designed to help community colleges create and implement structured academic and career pathways for all students. The model is based closely on research from the Community College Research Center (CCRC) and AACC's Pathways Project.
The timeline for implementing the SUNY Guided Pathways Institutes was ambitious, starting in March 2018 and concluding in June 2019. The March 2018 inaugural SUNY Guided Pathways Institute was launched in partnership with NYSSSC and supported by SUNY. Each individual institute meeting was designed to help cohort schools design and implement guided pathways at their schools. The first cohort of SUNY schools included Corning, Jamestown, Onondaga, Orange County, Rockland, Suffolk County, Tompkins Cortland, and Westchester Community Colleges. These schools entered into the SUNY partnership with specific goals to improve rates of college completion, transfer, and attainment of jobs with value in the labor market—and to achieve equity in those outcomes.
The SUNY Guided Pathways Institute Project funding covered on-site institute expenses, including materials and lunches, costs for college coaching during institutes, speakers, and staff support. Each college received a small grant to support expenses such as travel for five institutional team members to participate in the institutes or for other campus priorities in support of the reform. To support the essential institutional coaching component, NYSSSC provided additional funding and leadership for coaching throughout the institutes. Dr. Michael Baston, President of Rockland Community College and an experienced national-level AACC coach, took on a leadership role for this component. One of the goals of the project was to move to a model that could be sustained within the state. State coaches were trained and assigned to participating colleges, and institutes were supported by panel sessions that included faculty and staff from within New York State who are leaders in the areas of focus.
The institute model is particularly well-suited to support this type of reform, as colleges are able to bring teams of faculty and staff to participate in learning and planning. Although MCC had completed the AACC institutes, the college chose to send another set of teams to participate in the SUNY institutes. This allowed the institution to benefit from being able to focus on questions it was not ready to address the first time and to engage and involve more faculty and staff in the model.
SUNY Guided Pathways Institutes Progress to Date
The SUNY grant provided $900,000 to MCC to deliver a series of institutes that would serve as the anchor for guided pathways-related professional development and curriculum contextualized to New York State. From March 2018 to June 2019, six institutes were hosted at various participating schools across the state. The topics included
Benchmarking, capacity, and transformational change;
Mapping guided pathways;
On-boarding students to pathways;
Supporting student progress on their pathways;
Career and transfer pathways; and
Institute capstone.
In addition to the institutes and coaching to support the work, MCC offered statewide events and webinars so that non-participating colleges could learn about the model. The college also administered the Scale of Adoption Assessment designed by CCRC. All institute materials, including presentation materials and videos of keynote speakers, are available on MCC's website. Participating colleges can share these with employees unable to attend institutes and non-participating colleges can access the materials as well.
Preliminary Results of Guided Pathways Reform
The realization of true and lasting institutional transformation necessary to implement the model requires a long-term commitment, as significant progress requires change in culture, expectations, and processes. Institutions must both communicate urgency for change and have enough patience to sustain effort and avoid discouragement. At a national level, colleges that were early adopters report that improvements in student outcomes are first evident in early momentum indicators, such as the number of college credits earned in the first year, completion of gateway mathematics and English courses in the first year, and the number of program courses completed in the first year (Jenkins, Lahr, Fink, & Ganga, 2018). Research suggests that each of these metrics are leading indicators of higher completion rates over a longer period, and indeed, colleges that have been implementing the model for several years are also beginning to see impacts on longer term outcomes, such as graduation rates (Jenkins et al., 2018).
Future Steps on the Pathway
Based on the success of the first cohort of institutes, SUNY has supported and funded another set of institutes for a second selected cohort of colleges. MCC will again provide leadership, with participation by teams from Dutchess, Erie, Finger Lakes, Hudson Valley, Jefferson, Nassau, Schenectady, and Ulster County Community Colleges. In addition, to expand capacity and expertise for institutional-level coaching in New York State, NYSSSC launched the first Student Success Coaching Academy in the spring of 2019, with leaders from MCC on the planning and leadership teams. The stated purpose of the effort is "to further develop leaders who will create and sustain institutional change to ultimately enhance student success and completion" (New York Student Success Center, 2019). MCC has appreciated the opportunity to lead and support these efforts for the State University of New York, and the college looks forward to continuing to support student success through the implementation and refinement of the guided pathways model.
References
American Association of Community Colleges. (n.d.). AACC pathways project. Retrieved from www.aacc.nche.edu/programs/aacc-pathways-project
American Association of Community Colleges, Achieving the Dream, The Aspen Institute, Center for Community College Student Engagement, Community College Research Center, Complete College America, . . . Public Agenda. (2017, February). Guided pathways: Planning, implementation, evaluation. Retrieved from www.aacc.nche.edu/wp-content/uploads/2017/09/PathwaysGraphic462017.pdf
Bailey, T. R., Smith Jaggars, S., & Jenkins, D. (2015). Redesigning America's community colleges: A clearer path to student success. Cambridge, Massachusetts: Harvard University Press.
Jenkins, D., Lahr, H., Fink, J., & Ganga, E. (2018). What we are learning about guided pathways. Part 1: A reform moves from theory to practice. New York, NY: Columbia University, Teachers College, Community College Research Center. Retreived from ccrc.tc.columbia.edu/media/k2/attachments/guided-pathways-part-1-theory-practice.pdf
Monroe Community College. (n.d.). The Schools@MCC. Retrieved from www.monroecc.edu/schools
New York Student Success Center. (2019). 2019 Coaching Academy overview. Retrieved from nysssc.org/wp-content/uploads/2018/12/NYSSSC_2019CoachingAcademyOverview.pdf
State University of New York. (n.d.). What is SUNY? Retrieved from www.suny.edu/about
Andrea C. Wade is the Provost and Vice President, Academic Services, at Monroe Community College in Rochester, New York.
Opinions expressed in Leadership Abstracts are those of the author(s) and do not necessarily reflect those of the League for Innovation in the Community College.