So, What Do We Do Now? Adaptive Leadership Capacity for Community College Leaders
December
2020
Leadership Abstracts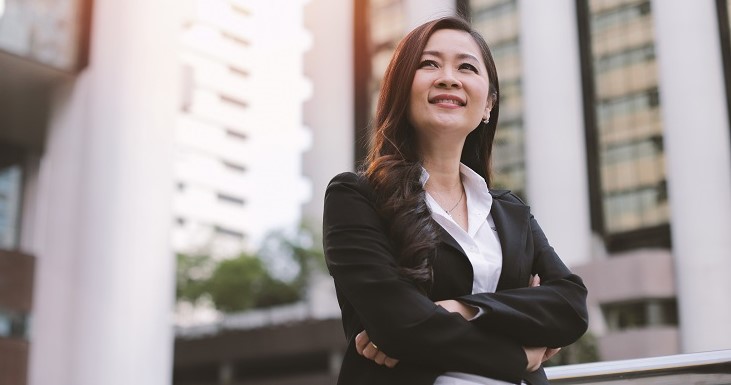 In times like these, when leaders face seemingly impossible challenges and constant flux, adaptive leadership provides a helpful framework for maximizing change management. Teahen (2019) recently discussed adaptive leadership in the community college context and framed the current adaptive challenges as related to "declining enrollments, state disinvestments, public scrutiny, changing demographics, complex problems" (p. 1). Even more recently, the American Association of State Colleges and Universities (2020) outlined their top ten higher education state policy issues for 2020, and because this was published in February, COVID-19 did not make the list. Issues such as the elections, economy, state budgets, workforce development, immigration, and demographics were addressed and will doubtlessly be major issues. However, adaptive challenges are more than the typical issues and challenges that leaders face. These are challenges unlike those imagined before. Of course, anyone reading this would give COVID-19 as an example; however, there are multiple adaptive challenges for which we do not have case studies or playbooks.
Not Simply Forward Thinking
It can be helpful to define a term by what it is not. Adaptive leadership is not simply forward-thinking leadership. Forward thinking implies anticipation of a problem based on tacit or observable, predictable data. Therefore, leaders and followers may develop loose contingency plans to address the anticipated problem. In fact, by definition, a leader cannot necessarily prepare for an adaptive challenge because the challenge may never have previously occurred. Leaders and followers may not have, or may not know, the specific skill set needed to address adaptive challenges. An adaptive challenge is novel. According to Northouse (2019), "adaptive challenges are problems that are not clear-cut or easy to identify. They cannot be solved solely by the leader's authority or expertise, or through the normal ways of doing things in the organization" (p. 262). The best ways to address such challenges are by developing a capacity for tackling adaptive challenges.
Adaptive Challenges and Adaptive Capacity
Adaptive capacity requires leaders to respond to adaptive challenges, which are not easy problems to identify or solve only with the leader's power or knowledge, or even the normal ways of solving problems at the institution (Northouse, 2019). Also, these challenges, such as issues on college and university campuses related to COVID-19, are difficult because they require a break from complacency, a difficult task for many long-standing institutional leaders who have grown accustomed to traditional institutional ways of operating (Northouse, 2019). To tackle adaptive challenges, higher education professionals must change their ways of doing things, along with their values, beliefs, and roles in an organization. Leaders are tasked with leading others while also managing themselves. Adaptive challenges force leaders to question their assumptions and prior beliefs. Leaders who develop their adaptive capacity exercise creativity, calm, patience, and tenacity in times of adversity. Adaptive leaders carefully tailor communication, dissociate from the problem without totally stepping away from it, take the time to listen to multiple and diverse perspectives and to analyze the problem, provide sensitive management of their own and their followers' emotional responses, empower others effectively when they may want to avoid change, and use data to challenge assumptions.
Tailored Communication
Adaptive leadership requires a special kind of communication. Adaptive leaders tailor their communications to the needs of their followers. They create environments in which people feel safe as they develop new ideas and roles. The communication channels between leaders and followers are ongoing and can take a variety of forms, especially in our current environment. Leaders may create videos, engage in live video conferencing sessions, or make use of phone check-ins, newsletters, emails, and the more traditional face-to-face communications when possible. However, it is important for these communications not to be one-way. Adaptive leaders commit themselves to adaptive cultures of collaboration, also utilizing communication technologies through which followers are encouraged to engage with their leaders and each other to tackle adaptive challenges.
Dissociation From the Problem
Adaptive leaders have the ability to dissociate from problems without totally stepping away from them. This ability enables them to think of the problem as an outsider would and to engage in big picture thinking. This can be a challenge when one is in the thick of an adaptive challenge. However, it is necessary in order to analyze the problem specifically and identify its elements. Heifetz et al. (2009) described this as getting on the balcony to see the bigger picture since "two people observing the same event or situation see different things, depending on their previous experiences and unique perspectives" (p. 20). Invoking the balcony or assigning a balcony person helps to make a subjective experience objective for decision making.
Listening to Perspectives and Analyzing the Problem
Heifetz et al. (2009) identify four essential practices of adaptive leaders. The first is the most time-consuming and most important: Diagnosing the problem. This step may be the easiest to minimize or even overlook. The second practice includes collecting data, followed by identifying the problem based on the data. Interpreting the data to develop a plan of action is the fourth essential practice. Although in emergency situations leaders often must act with little time to consult others, when possible, adaptive leaders listen to multiple perspectives and take time to analyze adaptive problems. For example, early in the pandemic many community colleges formed COVID-19 response teams with cross-departmental members to inform college actions. Technology can help leaders as they take time to listen and analyze. Surveys and open forums provide venues for followers to express concerns and ideas as colleges face uncertain times and adaptive challenges.
Sensitive Management of Emotional Responses
When people face change and difficult challenges, they often have emotional responses. They feel a sense of loss if their roles have changed. If the college faces a particularly difficult challenge, they may feel a confluence of emotions and express these emotions in a variety of ways. At the same time, leaders are human and contend with similar emotions. Adaptive leaders allow themselves to be human and to feel the emotions associated with adaptive challenges. They are also sensitive to followers' emotional responses. Learning new ways of doing things is not easy, especially when people are entrenched in the "that's the way we've always done it" mentality. Adaptive leaders model confidence in the face of challenges and handle conflicts that arise from challenges and changes. They encourage reflection in response to emotional responses. They ask their followers to sit with the uncomfortableness of change and to reflect upon their emotional responses. This requires creating safe environments and demonstrating emotional stability and intelligence.
Empower Others Effectively
Adaptive leaders encourage followers' active participation in problem-solving. They create environments where people are empowered to think critically and independently. To face adaptive challenges, employees must be able to make decisions in uncertain circumstances. This approach challenges the individualistic and hierarchical concept of leadership (DeRue, 2011). Adaptive leaders cultivate followers' beliefs in themselves to solve their own problems, removing any perceived need or expectation to rely on others for solutions to the challenges they face. For example, presidents would empower vice presidents and deans to tackle issues their units face with support and resources but without micromanagement. As responsibility for decision-making is shared and independent judgment is welcomed, leadership capacity is developed in followers, leading to the building of an adaptive culture and helping the organization meet adaptive challenges (Heifetz et al., 2009).
Use Data to Challenge Assumptions
When facing adaptive challenges, people often wish to return to prior ways of thinking and doing. Data is useful in helping people understand bigger picture thinking and challenge assumptions. For example, faculty members may incorrectly assume that full-time students do not work full-time, which may influence their interactions with this group. However, many full-time students have substantial work and home responsibilities, with 25 percent or more working full-time (Carnevale & Smith, 2018). Employees may also make inaccurate assumptions about college finances and available funds, sometimes believing that colleges are flush with funds, which does not align with budget realities. Leaders can make college finances transparent so that employees will be less likely to believe that funds are being hidden or are otherwise available for expenses such as salary increases. When leaders are transparent with their use of data to demonstrate the complexities and realities of adaptive challenges, employees are more likely to understand and accept necessary, adaptive solutions.
Conclusions and Recommendations for Practice
Adaptive challenges not only bring about problems; they also create opportunities. Our current realities have opened possibilities for educating and reaching students more widely, transforming online education, and revolutionizing workplace environments and processes. Adaptive leaders create environments that harness human potential—their own and their followers'. Leaders will never be completely prepared for the adaptive challenges they encounter. However, they can develop their adaptive capacity by tailoring their communication strategies for their followers, engaging in big picture thinking, taking the time to analyze challenges and listen to others, developing their emotional intelligence, empowering others to think independently, and using data to challenge assumptions. Leaders who develop these capacities must also cultivate environments in which those whom they lead feel prepared to face uncertain times and circumstances. They model confidence and emotional stability while supporting those they lead. They also develop creative new ideas and ways of conducting business and taking on new roles.
References
American Association of State Colleges and Universities. (2020, February). Top 10 higher education state policy issues for 2020. Policy matters. https://www.aascu.org/policy/publications/policy-matters/Top102020.pdf
Carnevale, A. P., & Smith, N. (2018). Balancing work and learning: Implications for low-income students. Georgetown University Center on Education and the Workforce. https://1gyhoq479ufd3yna29x7ubjn-wpengine.netdna-ssl.com/wp-content/uploads/Low-Income-Working-Learners-FR.pdf
DeRue, D. S. (2011). Adaptive leadership theory: Leading and following as a complex adaptive process. Research in Organizational Behavior, 31, 125-150.
Heifetz, R., Linsky, M., & Grashow, A. (2009). The practice of adaptive leadership: Tools and tactics for changing your organization and the world. Harvard Business Press.
Northouse, P. G. (2019). Leadership: theory and practice. Eighth Edition. SAGE.
Teahen, R. C. (2019, November). Adaptive leadership: Strategies for challenging times. Perspectives. https://www.ferris.edu/HTMLS/administration/academicaffairs/extendedinternational/ccleadership/Perspectives-November_2019-final.pdf
Dr. Jill Channing is Associate Director, Center for Community College Leadership, and Interim Chair, Educational Leadership and Policy Analysis, at East Tennessee State University in Johnson City, Tennessee. Dr. Pamela Scott is Professor, Educational Leadership and Policy Analysis, at East Tennessee State University, and board of trustee member at Wilkes Community College. Ms. Alicia Abney is graduate student, Educational Leadership and Policy Analysis, and Intern, Center for Community College Leadership, at East Tennessee State University.
Opinions expressed in Leadership Abstracts are those of the author(s) and do not necessarily reflect those of the League for Innovation in the Community College.