Simulations for Grow Your Own Professional Development Programs
December
2017
Leadership Abstracts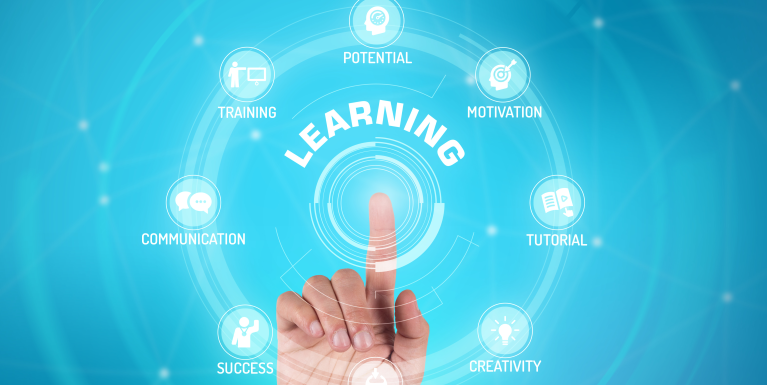 American community colleges are faced with a shrinking pool of administrators who are qualified to move into executive-level positions. In 2015, a compensation survey of community college CEOs indicated that about a third of CEO's planned to retire within five years, and 80 percent within 10 years (Phillipe, 2016). Additionally, many senior administrators were also planning to leave their institutions (American Association of Community Colleges, 2013). Aspiring mid-level administrators may find it difficult to move into executive-level positions since their academic backgrounds may be in disciplines that do not provide the competencies necessary to effectively deal with the complex challenges faced by today's community colleges. There are programs available to prepare future leaders for executive-level positions including university doctoral programs, professional association leadership programs, the League for Innovation's Executive Leadership Institute, and the American Association of Community Colleges' (AACC) Future Leaders Institute and Future Presidents Institute. However, AACC (2013) recommends that institutions also develop their own grow your own programs to supplement these national programs.
Simulations for Professional Development
Community colleges should consider integrating simulations into their grow your own professional development programs. Organizations have long recognized the benefits of experiential learning obtained through serious games and simulations, and we can see examples of this in education with gamified programs and simulations in the classroom, and with businesses who are using them to develop employee skills. A few examples of the many applications include:
Future Force: military warfare training
FutureFlight Central: air traffic control simulation
Capstone: business strategy simulation
vSim® for Nursing: nursing simulator
nDiVE: supply chain management simulation
A review of associated literature shows that serious games and simulations foster critical thinking, creative problem solving, and teamwork, and virtual simulations can be used to provide real-world situations that assist with preparing leaders for leadership positions (Johnson, Adams Becker, Estrade, & Freeman, 2014). For training educational leaders, the National Institute for School Leadership's executive training simulation for school principals has been used by K-12 schools in Massachusetts, Minnesota, Mississippi, and Pennsylvania (Olson, 2007), and for business the TRI Corporation's virtual simulations for leadership education have been used by Dell, GE, and Stanley Black and Decker to train financial professionals (Conine, 2014). The use of technology for creating computer-based simulations can create an immersive, engaging, and authentic learning experience which encourages retention of knowledge (Reiners, Wood, Gregory, & Teras, 2015), and the growth in 3D virtual reality is opening new opportunities for making experiences even more immersive. Incorporating simulations in community college leadership development programs provides an opportunity for mid-level administrators to develop and practice skills, and to perform tasks and make decisions in a safe environment without the consequences of a bad decision or action.
Learning Through Simulations
The use of gamification in a well-designed simulation contributes to increased learner engagement and motivation (Deterding, Dixon, Khaled, & Nacke, 2011; Reiners et al., 2015) compared to more traditional teaching methods (Villagrasa, Fonseca, Redondo, & Duran, 2014). Using simulations and gaming elements may come easy to many aspiring leaders because of their familiarity with gaming and gaming concepts. The average age of a gamer is 35, and 42 percent of Americans play video games regularly (Entertainment Software Association, 2015). Gamification is not necessarily playing games, but is defined by Deterding et al. (2011) as "the use of game design elements in non-game contexts" (p. 2). Elements often used include leaderboards, badges, progress bars, leveling, storylines, and desired outcomes.
Learning from simulations is derived from experiential learning which Kolb (1983) defines as "the process whereby knowledge is created through the transformation of experience" (p. 38). His theory of experiential learning provides a four-stage repetitive cycle where the learner engages in the learning modes of concrete experience, reflective observation, abstract conceptualization, and active experimentation. Development in all four of these modes creates the highest level of learning (Turesky, 2005). This cycle can be seen in a well-designed simulation where participants run the simulation to create an experience, debrief or reflect on their experience both individually and as a group, create new strategies based on what they reflected on, and, finally, replay the simulation to test the new strategies and gain a new experience.
Simulation Design
It is unlikely that any single community college will have the expertise or resources to design a simulation. It is more likely that a company will be hired to do this, and a search of the Web will quickly come up with many capable companies. Regardless of who is designing the simulation, there are certain considerations that the designer should include so that the desired results are achieved, and so that a positive learning experience is created. Based on TRI Corporation's (Conine, 2014) experiences with simulations, the company recommends that successful design should:
Carefully consider the learning objectives and intended outcomes when determining the content;
Recognize that participants typically have grown up with gaming and are familiar with gaming concepts;
Be creative in the design;
Allow for pre-simulation time for participants to review preparatory materials and simulation objectives, and to become familiar with the simulation and the collaborative tools that will be utilized;
If possible, use the collaborative tools that participants are already familiar with;
Make sure teams can collaborate for decision making;
Offer debriefings throughout the simulation; and
Conduct a post-simulation debriefing to discuss lessons learned and how to apply those lessons to the real world.
The development of a simulation can be costly depending upon its complexity and duration. This can create a barrier for individual institutions that want to reap the benefits of this type of learning. It is important, therefore, to consider scalability when designing the simulation, and to ensure that it is useable by several institutions or a community college system that might be able to share in the cost of development. Simulations which do not require a physical location make it easier for several institutions to participate and provide an opportunity for colleges to save on the travel and living costs associated with participating in off-site leadership development programs. Participants will also find that there is less disruption with their jobs and personal life since they can work on the simulation anywhere and at any time.
There are several formats for simulations: virtual simulations that are simulated systems in a synthetic environment, computer-based systems that model real life on a computer, virtual reality which creates a 3D environment, integrated or training simulators, role playing, and plain old pen and paper. Computer-based simulations would appear to be most suitable for community colleges because of the portability, no requirement for a physical space, ease of communication, and scalability. Role playing is also an option, but would require participants to gather at set times, and at a set location.
The Association of Business Simulation and Experiential Learning website contains a wealth of information about business simulations and experiential learning. It also includes a list of about 16 simulations covering a range of topics including geopolitics, economics, business strategy, human resources, and marketing.
Conclusion
Community colleges can benefit from the use of simulations because of the ability to tailor scenarios to the unique challenges faced by community college leaders. Aspiring leaders can be placed in a real-world situation and interact with the simulation and with other participants to solve the problem at hand. Simulations are a powerful tool, but first we need to determine what the situations or scenarios are that a future community college leader might face that need to be included as an objective. One way to find out is to ask current executive administrators what challenges they faced when they were new to the position. Another source is the list of topics that are covered by the John E. Rouche Future Leaders Institute. Topics could include advocating for a community college, understanding legal issues, labor negotiations, faculty relations, and disaster responses. Those familiar with Star Trek have probably heard of the Kobayashi Maru, which is a no-win simulation designed to test the participants' character. What creative situations can we develop that will test the character of aspiring community college leaders?
References
American Association of Community Colleges. (2013). AACC competencies for community college leaders. Retrieved from http://www.aacc.nche.edu/wp-content/uploads/2017/09/AACC_Core_Competencies_web.pdf  
Conine, T. E. (2014). The virtual simulation: A tool for leadership education in global corporations. Global Business and Organizational Excellence, 33(5), 17-28. doi:10.1002/joe.21560
Deterding, S., Dixon, D., Khaled, R., & Nacke, L. (2011). Gamification: Toward a definition. Paper presented at the CHI 2011, Vancouver, BC.
Entertainment Software Association. (2015). Essential facts about the computer video game industry. Retrieved from http://www.theesa.com/wp-content/uploads/2015/04/ESA-Essential-Facts-2015.pdf
Johnson, L., Adams Becker, S., Estrade, V., & Freeman, A. (2014). NMC horizon report: 2014 higher education edition. Austin, TX: The New Media Consortium.
Kolb, D. A. (1983). Experiential learning: Experience as the source of learning and development. Upper Saddle River, NJ: Prentice Hall.
Olson, L. (2007). Computer simulations hone leadership skills. Education Week, 27(10), 1. Retrieved from https://www.edweek.org/ew/articles/2007/10/31/10nisl.h27.html
Phillipe, K. (2016). AACC CEO survey: Compensation. Retrieved from https://www.aacc.nche.edu/wp-content/uploads/2017/08/CEOSurvey_05012016.pdf
Reiners, T., Wood, L., Gregory, S., & Teras, H. (2015). Gamification design elements in business education simulations. In M. Khosrow-Pour (Ed.), Encyclopedia of Information Science and Technology, 3rd ed. (pp. 3048-3068). Hershey, PA: Information Science Reference.
Turesky, L. F. (2005). David Kolb's experiential learning model and career development. Career Planning and Adult Development Journal, 21(1), 58-65.
Villagrasa, S., Fonseca, D., Redondo, E., & Duran, J. (2014). Teaching case of gamification and visual technologies for education. Journal of Cases of Information Technology, 16(4), 38-57.
Richard R. Seiler is the Manager of Auxiliary Services at Harper College in Palatine, Illinois, and a student in Ferris State University's Doctorate in Community College Leadership program.
Opinions expressed in Leadership Abstracts are those of the author(s) and do not necessarily reflect those of the League for Innovation in the Community College.