Seattle Colleges' Strategic Plan Scorecard: Measuring What Matters Most
December
2019
Leadership Abstracts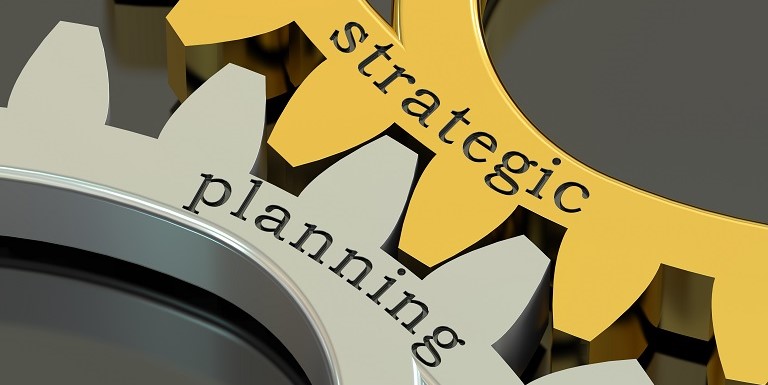 Thanks to the rise of technology-enabled data collection and analysis, higher education institutions are starting to develop strategic plans with realistic, yet aspirational, goals; clear performance standards; and more interactive means to communicate with and engage stakeholders throughout the strategic planning process. Seattle Colleges, a system of three institutions, recently developed a strategic plan based on solid data and evidence and now utilizes advanced tools to better communicate with and engage stakeholders. This issue of Leadership Abstracts describes Seattle Colleges' strategic planning process and results; showcases the district's use of Tableau, a powerful data analysis and visualization tool, to present strategic plan measures in an easily understood scorecard; and provides use cases to highlight how the scorecard facilitated deep engagement with stakeholders.
Seattle Colleges serves 45,000 students each year in one of the most dynamic regions of the country. In late 2016, with the arrival of a new chancellor, the board of trustees initiated a process to develop a new strategic plan with a common mission, vision, values, and set of goals with measures for all three colleges—Seattle Central College, North Seattle College, and South Seattle College. The plan, finalized in 2017, identified four goal areas: student success; diversity, equity, inclusion, and community; organizational excellence; and partnerships. Twelve key measures corresponding to the four goal areas were also identified. These measures are displayed in a dynamic dashboard built using Tableau. The scorecard was designed to provide board members, institutional leaders, and the general public with an easy-to-understand glimpse of annual progress. This dynamic, interactive tool enables users to search and filter data on select dimension, including historically underserved student groups. The interactivity of Tableau, an innovative software technology developed in Seattle, encourages stakeholders to explore the data and to answer their own questions. To date, the scorecard has received over 2,000 views.
Strategic Plans in Higher Education
With the rapid development of technology and societal, economic, and political fluctuation, colleges and universities have been facing tremendous challenges, such as changes in student and staff demographics, fluctuating enrollment, continuously declining financial support from government, and outdated academic programs and curriculum (Hassanien, 2017). These challenges raise demands for developing and implementing an innovative and practical strategic plan. Strategic plans must recognize current conditions and project trends so that institutions can be more proactive than reactive in a competitive environment.
Developing and Implementing Strategic Plans
Strategic plans allow higher education institutions to craft their vision and mission according to the changing environment, to sharpen their goals and policies, to think ahead systematically, and to prioritize and focus organizational resources. Despite the importance of a strategic plan, a few major challenges may present themselves during the development and implementation process (Hinton, 2012). First, many plans articulate overly ambitious visions, missions, or goals that are not built upon solid data. The result is a strategic plan presented on a website but with little actual implementation. Second, though a strategic plan sets performance standards, it may not measure a balance of dimensions, such as the learning process, academic achievement, organizational excellence, partnerships, and other goals. This is mainly because of the difficult nature of measuring these components. Third, once the strategic plan is developed and approved, there may be a lack of broad stakeholder engagement, as well as implementation and communication. When stakeholders are insufficiently connected to the plan, they are not committed to it.
Related Concepts and Literature
Conceptualizations of organizational behavior have evolved from rational factory models to complex, dynamic systems. In the early twentieth century, scientific management, developed by Frederick Taylor, was applied within industries as well as to universities (Tyack & Cuban, 1997). Alternatives, such as a human relations approach to management, advocated by Elton Mayo (1933), recognized individuals' psychological and sociological needs for productivity. A third school of thought suggests that some organizations, such as schools and universities, engage in standard activities to appear legitimate (Scott, 2007), making implementation and dramatic change very challenging. One lesson learned from history is that establishing strategic plans and performance measures is only one aspect of a complex picture to improving educational institutions. Plans and measures must work in tandem with organizational culture, professional networks, policies, and resource allocation to realize organizational change.
The 1996 publication of Kaplan and Norton's Balanced Scorecard: Translating Strategy into Action asserted the need for a limited number of measures that translate vision into goals; a balance of financial, customer, organizational performance, and learning; and target setting. Some of the earliest examples of data visualization can be found from the nineteenth century (see Charles Joseph Minard's French Invasion of Russia in 1812 in Tufte, 2001). Edward Tufte, an information design expert, is noted for pioneering data visualization and infographics (Tufte, 2001). Today, experts in user research and experience at Tableau are investigating dashboard design and eye-tracking patterns to optimize dashboard use and engagement (Alberts & Cotgrave, 2019).
Seattle Colleges Strategic Plan 2017-23 Scorecard
The Seattle Colleges Strategic Plan 2017-23 Scorecard is a dynamic online data dashboard built using Tableau data visualization software. The dashboard displays the strategic plan's four goal areas and twelve measures. In goal area one, student success, are six measures: (1) student engagement, (2) retention rate, (3) completion rate, (4) job-placement rate, (5) wage progression, and (6) math progression. The equity goal presents most of the same student success measures but compares White students to historically underserved students. Also included are (7) employee diversity and (8) staff engagement measures. The third goal area of organizational excellence reviews (9) costs; (10) Sustainability Tracking, Assessment & Rating System (STARS) points; and (11) applicant-to-enrollment rates, as well as staff engagement. Finally, the fourth goal focuses on (12) partnerships.
The scorecard includes a number of innovative features. First, it is available online and publicly, so it is easily accessible by board members, leadership, staff, students, and the general public anytime, anywhere. Second, targets, actuals, status indicators, long-term goals, and historical trends are displayed to provide context. Third, hovering over labels initiates pop-up explanations without cluttering the view. Fourth, clicking on one of the twelve measures takes the viewer to additional screens to allow for custom filtering and comparisons. Finally, the scorecard can be updated soon after new data are available, and links to resources and additional data dashboards provide users with further information.
Use Case 1: Focus on Retention
One of the most urgent priorities of Seattle Colleges has been raising retention rates. Locally and nationally, retention rates have declined, in part due to a strong economy. This trend has been amplified in the greater Seattle area, which is dominated by growing technology companies. The launch of the strategic plan scorecard helped bring attention and focus to declining retention rates. As Seattle Colleges Chancellor Dr. Shouan Pan characterized the challenge, "Among our senior leadership team, the data helped make people aware of our condition and the actual situation. You have to put data in front of people to see how we are doing." One result was to set annual retention rate goals. The scorecard enabled leadership to agree upon past trends and to set targets for each subsequent year of the strategic plan. "We have to be purposeful to make sure everyone understands . . . by holding up the data, it serves as a motivator," said Pan. Another result was to focus initiatives toward increasing retention rates. Dr. Kurt Buttleman, Vice Chancellor for Academic and Student Success, noted, "We have directed resources to pathways initiatives, partly driven by information in the scorecard. There is something to look at now, instead of disagreeing about the data." Other priority initiatives across the Seattle Colleges system include reorganizing advising departments, investing in student success technologies, and reforming developmental English and math. In the near future, the Chancellor and his team intend to continue stressing the urgency of improving retention rates among stakeholders most accountable for results such as the board of trustees, presidents, vice presidents, vice chancellors, and deans.
Use Case 2: Board of Trustees Prioritize Equity, Diversity, and Inclusion
A key feature of the scorecard is the presentation of equity gaps and trends in diversity. Upon seeing trends in the scorecard, the Seattle Colleges Board of Trustees requested further information about students as well as staff. For example, two board members reiterated their commitment to closing gaps in student completion rates during a recent accreditation visit at South Seattle College and mentioned trends shown in the scorecard. Pan characterized the board's understanding and focus: "The board of trustees gets it. . . . They insisted that we look at disaggregated data for retention and completion, especially for African Americans and Asian groups." The board has also requested additional analyses of diversity and equity among staff trends. After seeing how staff diversity had increased over the past years, board members raised new questions. Specifically, they requested further exploration of staff retention and compensation by race and ethnicity and by staffing categories. The board's finance subcommittee used scorecard data to consider resource allocation. Buttleman observed that scorecard data has helped inform questions from the subcommittee about how resources can best be used to help all students to complete their degrees or certificates. The development and use of the strategic plan scorecard have raised awareness among the board of trustees regarding equity and diversity trends and has enabled them to identify additional questions to inform decision making and resource allocation.
Planning for the Future
"What gets measured gets done," said Pan as he reflected on the utility of the Seattle Colleges Strategic Plan 2017-23 Scorecard. He reiterated that the scorecard has enabled trustees and college leaders to see historical trends and to set goals for planning, personnel, financial, and organizational decisions. The scorecard has helped leaders focus on issues that really matter. Peering into the future and considering how the use of data might be enhanced, Pan observed that Seattle Colleges does not lack data but rather needs to leverage information smartly; to make it more accessible and usable; and to engage faculty and staff, not just trustees and executive leaders. Buttleman concurred that additional innovations are needed and was optimistic about Seattle Colleges' progress, stating, "We're leading the way in visualizing data." Ultimately, more needs to be done to use data to improve organizational effectiveness and to strengthen evidence-based decision making. With new developments in software technology, such as Tableau, Seattle Colleges aspires to continue a tradition of innovation for student success.
References
Alberts, A., & Cotgreave, A. (2019). Eye tracking and dashboard design [Tableau webinar PowerPoint slides]. Retrieved from onlinexperiences.com/Launch/Event/ShowKey=67213
Hassanien, M. (2017). Strategic planning in higher education, a need for innovative model. Journal of Education, Society and Behavioural Science, 23(2), 1-11. 10.9734/JESBS/2017/37428
Hinton, K. E. (2012). A practice guide to strategic planning in higher education. Retrieved from oira.cortland.edu/webpage/planningandassessmentresources/planningresources/SCPGuideonPlanning.pdf
Kaplan, R. S., & Norton, D. P. (1996). The balanced scorecard: Translating strategy into action. Boston: Harvard College.
Mayo, E. (1933). The human problems of an industrialized civilization. Cambridge, MA: Harvard.
Scott, R. (2007). Organizations: Rational, natural, and open systems (5th ed.). New York: Pearson Education.
Tufte, E. R. (2001). The visual display of quantitative information. Cheshire, CT: Graphics Press.
Tyack, D., & Cuban, L. (1997). Tinkering toward Utopia: A century of public school reform. Boston: Harvard University Press.
Victor Kuo, PhD., is Executive Director of Institutional Effectiveness and Daihong Chen, PhD., is Senior Research Analyst in Institutional Effectiveness at Seattle Colleges, Seattle, Washington.
Opinions expressed in Leadership Abstracts are those of the author(s) and do not necessarily reflect those of the League for Innovation in the Community College.