The Role of a Chief DEI Officer at the Community College
August
2022
Leadership Abstracts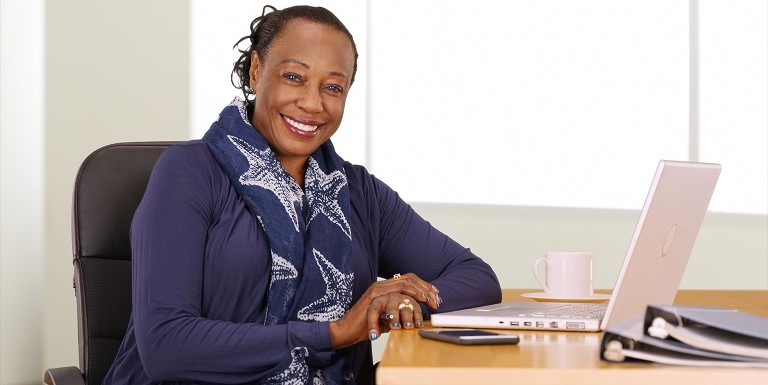 Ensuring that different voices are heard with equal weight across a college campus can be difficult, but well worth the effort. Arguably, from their inception in the early 1900s, community colleges were intentionally created for the purpose of diversifying the higher education student body; offering inclusivity to those who previously did not have the socioeconomic stature to attend an institution of higher education; and providing learning spaces that were deemed fair, accessible, and equitable (Nevarez & Wood, 2010; Ratcliff, 1986). The word "intentionally," however, can be used as a scapegoat for institutions, excusing certain actions because the intention was good or came from an honest space.
While we cannot quantify our intentions, our actions will always have consequences. For instance, institutions may have good intent, but half-baked diversity measures can yield more harm than good. Janosky and South-Paul (2017) suggest that, "as diversity is intention, inclusive excellence is the culture" (para. 8). They further assert that, "to foster a campus culture through inclusive excellence, systemic commitment and infusion must envelope practices for access and equity in admissions and staffing; diversity and multi-culturalism in the classroom, offices, and curriculum; campus climate; and teaching, learning, research, and service" (Janosky & South-Paul, 2017, para. 11). The authors do not merely rely on intention as their course of action; they clearly reach beyond the shallow pool of intent and call for re-creation and systematic change. Demands similar to that of Janosky and South-Paul (2017) created a swell that pushed campuses to amend their missions and visions to allow room for diversity, inclusivity, equity, and social justice (Rock & Grant, 2016).
History of DEI at Community Colleges
Racial diversity training has been a part of higher education institutions since as early as the 1960s, with the original intentions "to increase white American sensitivity to the effects of racial inequity" (Vaughn, 2007, p. 12). In the 1980s, colleges created and offered diversity courses. Over time, racial sensitivity trainings progressed to courses that highlighted gender inequality, various religious and belief systems, and the treatment of the differently abled. More recently, institutions are creating executive positions such as Chief Diversity, Equity, and Inclusion (DEI) Officers to denote a long-term commitment to an equitable campus climate (Doyle, 2021; Vaughn, 2007). Dr. Dafina-Lazarus Stewart (2016), a diversity scholar, suggests that we should no longer be comfortable with evolving and amending postsecondary institution policies and practices, but should, instead, start fresh and rebuild to create a new structure.
Chief DEI Officers often work as strategic leaders, providing people with a blueprint and oversite for creating an equitable space for all. The role may require the officer to report directly to the college president and to be in connection with other members of the executive team. Common skills needed for a Chief DEI Officer position include being a strategic thinker, problem solver, and consensus builder and having a strong grasp of public policy (Doyle, 2021). Williams and Wade-Golden (2008) note that a Chief DEI Officer will provide the college with insight and design that will, over time, lead to transformation.
Shared Meaning
It is imperative for leadership to establish clear shared meanings for the words equity, inclusion, and diversity; otherwise, the organization is already working in a deficit. Most colleges will agree on definitions that relate diversity to difference, inclusion to intentional varied authority and encouraged acceptance, and equity to ensuring access (Link, 2019; Rutgers, n.d.). The University of Michigan (n.d.) defines and commits to DEI through the following statement on their website:
Diversity: We commit to increasing diversity, which is expressed in myriad forms, including race and ethnicity, gender and gender identity, sexual orientation, socioeconomic status, language, culture, national origin, religious commitments, age, (dis)ability status and political perspective.
Equity: We commit to working actively to challenge and respond to bias, harassment, and discrimination. We are committed to a policy of equal opportunity for all persons and do not discriminate on the basis of race, color, national origin, age, marital status, sex, sexual orientation, gender identity, gender expression, disability, religion, height, weight, or veteran status.
Inclusion: We commit to pursuing deliberate efforts to ensure that our campus is a place where differences are welcomed, different perspectives are respectfully heard and where every individual feels a sense of belonging and inclusion. We know that by building a critical mass of diverse groups on campus and creating a vibrant climate of inclusiveness, we can more effectively leverage the resources of diversity to advance our collective capabilities (paras. 2-4).
Comparing DEI to a party, Vernã Myers (2015) likens diversity to inviting everyone to the party and inclusion as asking people to dance and contribute to the playlist. To expand upon Myers' analogy, because the party is diverse and inclusive, equity, or allowing people to feel comfortable and empowered to present their unique selves, transforms the party from effective to epic. As Link (2019) writes, "equity, as we've learned, is born naturally from establishing a diverse, inclusive and equal workplace" (para. 7), so once diversity and inclusive practices are well established, equity allows people to flourish. Colleges should fight the urge to use the acronym DEI as a catch-all for intangible campus concerns and, instead, lean into a full understanding of each term in order to model and promote effective communication on campus. A shared meaning of diversity, equity, and inclusion can prime leaders and others on campus to notice when real and relevant opportunities present themselves and to actively pursue change.
Expectations Aligned With Reality
Far too often, the expectation is for a Chief DEI Officer to single-handedly undo decades of practice and policies and evoke radical structural change (Asare, 2019; Jones & Padamsee, 2021; Paikeday, 2021). When they sit at the leadership table, however, officers often find that that their job description is the only one that includes the concept of equity, which can be translated as them being only person in the room invested in the work. Dr. McNeely Cobham (Personal communication, January 19, 2022), Chief DEI Officer at Grand Rapids Community College, says that every vice president position at a college should have the word equity included in their job description, as it primes everyone to listen and engage with an equity-centered focus. Williams and Wade-Golden (2008) found that, "no officer alone can singularly direct campus-diversity efforts; collaboration is essential" (para. 7).
It is not feasible for a Chief DEI Officer to be responsible for building curriculum; actively hiring; and creating student life initiatives that embody diversity, equity, and inclusion (Jones & Padamsee, 2021; Pahikas et al., 2019). In an opinion piece that served as a figurative departure letter to the DEI office of an elite higher education institution (McInnis, 2020), the author states that the Chief Diversity Officer is "one of the lower-paid members of the senior staff" (para. 3) and that not only are the work expectations seemingly impossible, but institutions are often not interested in seeing the department succeed. McInnis's assertions are supported by a Russell Reynolds Associates report focused on 60 college and university Chief Diversity Officers (Pahikas et al., 2019) that asserts that if institutions are unable to incorporate DEI efforts across the campus and empower the Chief DEI Officer, success will be limited or nonexistent. Pahikas et al. (2019) further note that the average tenure for a Chief DEI Officer is 3.5 years. Paikeday (2021) suggests that the high turnover is, in part, due to a lack of broad institutional support for and investment in DEI work. 
Courage to Change the Things I Can
Institutions have come a long way since the training days of the 1960s, but this is no time for complacency. It is the job of the Chief DEI Officer to promote meaningful change. This change happens when those at the senior level have positioned themselves not only to listen, but also to support the efforts of the office through engagement and active discourse. The officer is in place to provide their expert opinion and assess practices, culture, ethos, and policy, but it is up the institution as a whole and, in particular, its leaders, to move forward with the plans. Colleges must be prepared to use formal accountability systems to help guide the work (Williams & Wade-Golden, 2008). Just like any other senior-level position, the Chief DEI Officer should have the space and respect to engage in high-level thinking, but should not be considered a cure-all for the institution moving toward a truly diverse, equitable, and inclusive campus culture. Leaders must ask the tough questions and dare to understand why there is, for instance, a lack of diversity in leadership or higher turnover in certain staff or student groups than in others, then find ways to support the change needed to make their institutions places of equity.
References
Asare, J. G. (2019, April 28). Why chief diversity officers often fail. Forbes. https://www.forbes.com/sites/janicegassam/2019/04/27/why-chief-diversity-officers-often-fail/?sh=7c0268da11b6  
Doyle, A. (2021, December 6). What does a chief diversity officer do? The Balance Careers. https://www.thebalancecareers.com/what-does-a-chief-diversity-officer-do-5212087
Janosky, J. & South-Paul, J. (2017, June 1). Inclusion as a process for embracing diversity toward better learning. Diverse Issues in Higher Education. https://diverseeducation.com/article/97282
Jones, C., & Padamsee, X. (2021, October 26). A chief diversity officer will not solve your problems. Promise54. https://www.promise54.org/a-chief-diversity-officer-will-not-solve-your-...
Link, J. (2019, August 15). Council post: The difference between workplace equity and equality, and why it matters. Forbes. https://www.forbes.com/sites/forbeshumanresourcescouncil/2019/08/15/the-difference-between-workplace-equity-and-equality-and-why-it-matters/?sh=7a9158a3d318  
McInnis, T. (2020, August 20). A farewell letter to DEI work. Inside Higher Ed. https://www.insidehighered.com/views/2020/08/20/diversity-equity-and-inclusion-offices-cant-be-effective-if-they-arent-empowered  
Myers, V. (2015, December 10). Diversity is being invited to the party: Inclusion is being asked to dance [Video]. YouTube. https://www.youtube.com/watch?v=9gS2VPUkB3M
Nevarez, C., & Wood, J. L. (2010). Community college leadership and administration: Theory, practice, and change. Peter Lang.
Pahikas, J, Paikeday, T. S., & Armstrong, K. (2019, July 19). The emergence of the chief diversity officer role in Higher Education. Russell Reynolds Associates. https://www.russellreynolds.com/en/insights/reports-surveys/the-emergence-of-the-chief-diversity-officer-role-in-higher-education  
Paikeday, T. S. (2021, June 1). Positioning your chief diversity officer for top performance. Russell Reynolds Associates. https://www.russellreynolds.com/en/insights/articles/positioning-chief-diversity-officer-top-performance  
Ratcliff, J. L. (1986). Should we forget William Rainey Harper? Community College Review, 13(4). 12-19.
Rock, D., & Grant, H. (2016, November 4). Why diverse teams are smarter. Harvard Business Review. https://hbr.org/2016/11/why-diverse-teams-are-smarter  
Rutgers. (n.d.). DEI committee good start guide. Division of Diversity, Inclusion, and Community Engagement. https://nbdiversity.rutgers.edu/dei-committee-good-start-guide  
Stewart, D. L., (2016, December 6). Minding the pap: The distance between compositional diversity and institutional transformation [Video]. YouTube. https://www.youtube.com/watch?v=2aZYd3KmrkE
University of Michigan (n.d.). Defining DEI. https://diversity.umich.edu/about/defining-dei
Vaughn, B. E. (2007). The history of diversity training & its pioneers. Strategic Diversity & Inclusion Management Magazine, 1(1), 11-16.
Williams, D. A., & Wade-Golden, K. C. (2008). The complex mandate of a chief diversity officer. The Chronicle of Higher Education, 55(5).
Leslie Neal is Department Chair, Communication and World Languages, at Montcalm Community College in Sidney, Michigan, and a student in Ferris State University's Doctorate in Community College Leadership program.
Opinions expressed in Leadership Abstracts are those of the author(s) and do not necessarily reflect those of the League for Innovation in the Community College.