Reinvention: The Promise and Challenge of Transforming a Community College System
July
2018
Leadership Abstracts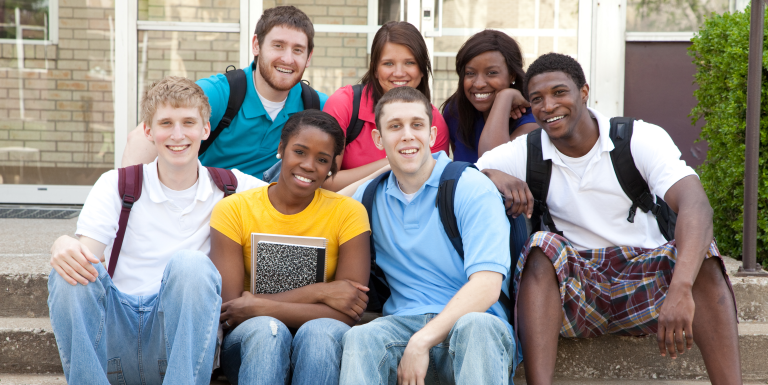 "I Need You to Fix It"
One winter day in 2009, I was contacted by an influential African American businessman, without whose support little happens in Chicago. "You're going to get a phone call soon," he told me, "and you should just say yes." A few weeks later, the phone rang on my desk at Commonwealth Edison, the Chicago-based Fortune 500 company where I served as vice president for operations strategy and business intelligence. A woman's voice announced, "The mayor wants to meet with you."
Having once been a lobbyist for ComEd, it wasn't uncommon for me to speak with mayors—suburban mayors. But I had no idea what this was about.
"Which mayor?" I asked. "Mayor Daley."
I thought I was being pranked. Though I was a vice president at one of the largest public utilities in the nation, I had never spoken with the city's longtime mayor, Richard M. Daley—and had no reason to do so. That was a job for my boss, John Hooker.
I asked John if he knew what this was about. The mayor was vetting me, he said, as a potential candidate to run the city's community college system.
This took me by surprise. I was doing well where I was and puzzled at why this would be a good match. City Colleges was a massive, century-old system of seven community colleges educating more than 100,000 students each year in the city where I'd lived all my life. Even though I had attended one of those colleges, Olive-Harvey, twenty-five years earlier, I knew almost nothing about the system. I had no background in education, nor did I know much about community colleges in general.
But I knew that education meant everything to me, that City Colleges gave me my start in life, and that I was going to hear the mayor out.
This book is my attempt to chart a way forward for community colleges, institutions that should and could serve more fully as a vector of social advancement and economic empowerment for all Americans. It offers a blunt assessment: We must break old habits so that our colleges are organized not around old habits and old misconceptions, but rather around the dreams and needs of the students and society they are meant to serve. This book chronicles the advances of one effort that led to rapid improvement of key student success measures and to a more solid tethering of community colleges to employers and four-year institutions. But it also shines a harsh light on the challenges that accompany that progress, some of which we could not overcome. The story of the massive institutional reform we called Reinvention at City Colleges of Chicago illuminates lessons learned for the many others who are tackling the high-stakes task of making our community colleges more responsive to society's needs.
US community colleges educate about 10 million people a year—38 percent of the nation's undergraduates. What that education looks like varies widely. Some community college students seek a credential that will immediately launch them into a career, like dental hygiene or welding. For others, like me, an associate degree from a community college is the first step toward a four-year bachelor's degree, and then perhaps further education. Employers send workers to community college to train in new skills, immigrants attend to learn English and to further their education, and people who didn't complete high school come to get a GED.
In 1973, fewer than 7 percent of eighteen- to twenty-four-year-olds receiving postsecondary education in the United States were registered at a community college. Forty years later, as more jobs required a higher level of education, the percentage had almost doubled, to nearly 13 percent. The growth has especially benefited Americans who have been disadvantaged. Although some programs are selective, community colleges are open-access, relatively low-cost institutions, and for many students they provide the only possible path to a degree of value. Not only have students relied on community colleges as a gateway to opportunity, employers have depended on them to provide skilled workers.
But this interdependence has a precondition: that entering community college leads to a degree, and that that degree leads to a good-paying job. When I began doing research to decide whether I might want to play a role at City Colleges, I learned very quickly that this was not the way things were working out—neither in Chicago nor in many other places in America.
At ComEd, I was used to analyzing outcomes. To prepare for the meeting with Mayor Daley, I went to the City Colleges website to look up data about the institution's performance. I found almost nothing. I did learn that my alma mater, Olive-Harvey College on the city's far South Side, was part of a system with six other community colleges across Chicago—a fact, it would turn out, that was unknown to many students who attended the institution. It didn't matter per se that the students didn't know the colleges' names. What would come to bother me was that it was a sign that students were not exposed to the full array of options the system offered, and because of that, they might limit themselves to opportunities just around the corner from their house.
I would also learn that enrollment at City Colleges had dropped 30 percent over the previous decade. I didn't know that only 30 percent of first-time full-time students at US community colleges earned a degree within three years of enrolling, or that the average community college graduation rate in the ten biggest US cities was 16 percent, or that at City Colleges, it was an atrocious 7 percent. In a system with nearly fifty-eight thousand associate degree students, only about two thousand got a degree each year. Few of the students who entered City Colleges with plans to eventually earn a bachelor's degree actually did so. Fifty-four percent of degree-seeking students dropped out in their first six months. Of the forty thousand adult education students who sought GEDs or studied English as a second language, only 35 percent met their personal goals each year, and only five hundred transitioned to college-credit programs, a must in today's economy.
As I would come to learn more about the institution, I discovered more alarming statistics. By 2018, 64 percent of jobs in Illinois would require some postsecondary education, jobs requiring associate degrees were projected to grow at double the rate of those that required no college, and 1.5 million jobs would require an associate degree.
That one of the nation's largest community college systems wasn't poised to meet these challenges was no secret to a small group of civic leaders who had been insisting to Mayor Daley that if City Colleges didn't significantly improve, Chicago employers would never be able to fill middle-skills jobs. Working in consultation with the Office of the Mayor, a group of civic, corporate, nonprofit, foundation, and education leaders brought together by Chicago's Civic Consulting Alliance began to examine the impact of City Colleges of Chicago and discuss what was needed for the system to truly benefit students, and the city.
Not only were students highly unlikely to complete their programs at City College, if they did there was little indication that they were prepared for employment, much less employment in high-demand fields. The group looked at labor market data that showed which industries would create the most jobs in coming years—and it was little surprise when a cursory review of City Colleges programs showed a mismatch between the skills being taught and what the region was looking for. Few employers had even heard of the city's community colleges. City Colleges still taught the same computer programming language I had learned at Olive-Harvey a quarter-century earlier, and some four-year institutions refused to accept certain City College credits. This painted a dire picture for City Colleges of Chicago. It was extremely heartbreaking to me, given this was the place that gave me and so many others a start in college.
The Civic Consulting Alliance concluded that change was imperative. "For the sake of our employers; for our city's overall economic health; and most importantly, for the sake of those residents who have been left out of opportunity for too long, we can, and must, use this asset more effectively," the group's members wrote in a 2007 report. As I learned from Brian Fabes—a former McKinsey executive and university faculty member and administrator who had convened both the original group meeting with Mayor Daley before I became chancellor and the first group meeting I held as chancellor—because City Colleges didn't closely monitor data about student outcomes, and because officials were reluctant to share what little information did exist, it was hard for the group to gauge exactly where the problems originated and whether the City Colleges were positioned to rise to the challenge. But they saw potential—and a critical need—for the institution to do so. The system was large and relatively well resourced. And, unlike in other large cities, it (like many other Chicago education and workforce agencies) reported directly to the mayor. If the mayor really wanted improvement, he could put his full force behind making it happen.
Mayor Daley, whose father, Richard J. Daley, had served as Chicago mayor for twenty-one years and for whom one of the seven City Colleges was named, was indeed passionate about reforming City Colleges. It was imperative, he would later tell me, to keep Chicago globally competitive, to give as many Chicagoans as possible a shot at reaching and staying in the middle class, and to use education to address the challenge of violence in the city—because we believed, like so many others, that a paycheck is the best alternative to a gun.
Daley understood that his efforts to reform the Chicago Public Schools would not make a big difference if high school graduates didn't have a solid option for college; it would do little good to remove one barrier if a taller one stood right behind it. "More than ever," he wrote in a City Colleges publication, "a skilled workforce is necessary to compete in the global economy and to bring the knowledge- and technology-based jobs of the twenty-first century to our city. If our entire education system does not produce that workforce, we can't compete. It is as simple as that."
Daley decided that when the opportunity arose to appoint a new chancellor, he wanted him or her to come from outside education. One person he asked for suggestions was then-ComEd CEO Frank Clark. The mayor told Clark he wanted a businessperson who would work with educators to apply strategic management principles to the system's challenges. And he wanted someone who had walked in the students' shoes.
This issue of Leadership Abstracts is an excerpt is from Chapter 1, Reinvention: The Promise and Challenge of Transforming a Community College System, by Cheryl L. Hyman, the former Chancellor of City Colleges of Chicago, published by Harvard Education Press in June 2018.
Opinions expressed in Leadership Abstracts are those of the author(s) and do not necessarily reflect those of the League for Innovation in the Community College.