Pushing the Envelope: California's Baccalaureate Pilot Program
November
2017
Leadership Abstracts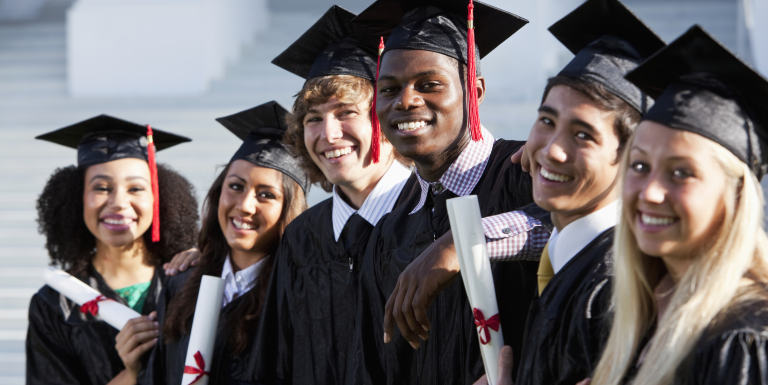 California Community Colleges is the largest system of higher education in the nation, with an unduplicated student headcount of 2,127,444 students in 2016-2017. During the same year, the twenty-three campuses of California State University (CSU) enrolled 474,571 students and University of California (UC) enrolled 210,170 students. Private universities and colleges accounted for another 210,407 enrollments. California's community colleges, therefore, enroll more students than its public and private universities combined, making them a critical component of any large-scale, meaningful change in educational service to the residents of the state.
To understand California public higher education, it is important to know its history and context, which have largely been determined by the state legislature and the governor through individual acts of legislation and through one extremely critical item of omnibus legislation. Enacted in 1960, omnibus legislation was passed to provide structure and support, as well as to prohibit change, for the mission of higher education in California. Known as the Master Plan for Higher Education, this sweeping, ambitious piece of legislation was intended to organize, systematize, and make sense of what had been loose configurations of universities, normal schools, and some community colleges that had begun to emerge from their K-12 host organizations.
The Master Plan established the official names, academic purposes, and boundaries for all public higher education institutions in California. While all three major segments were assigned some level of responsibility for undergraduate education, albeit for students at different levels of accomplishment and need, each segment was assigned a different, specified role. University of California was to be the research arm, including law and medicine, and with sole responsibility for the award of doctoral degrees. California State University was assigned the role of offering degrees at the bachelor's and master's levels, preferably in applied fields.
As open-access institutions, California Community Colleges were assigned responsibility for the first two years of undergraduate education for associate degrees, as well as occupational and technical certificates, leading to university transfer, to the workforce, and to various other goals. The Master Plan has supported transfer between the community colleges and the public universities. In 2016-2017, 52 percent of all CSU graduates and 31 percent of UC graduates began their studies at a community college. While providing a clear and stable structure for higher education, the Master Plan also prohibited innovation and change in many important cases. Indeed, the Master Plan has not been changed in all these years, although two significant breakthroughs have occurred due to independent legislation.
In 2005, through Senate Bill (SB) 724, the first major breakthrough occurred, when, after decades of effort, CSU won the right to offer stand-alone doctoral degrees in Education, with other designated fields following later. In 2014, through SB 850, the second breakthrough occurred, when, after a hard-fought effort, California community colleges received legislative authorization to conduct a pilot program consisting of a total of fifteen community college baccalaureate programs to be developed and offered at fifteen college districts throughout the state. This article explores that journey and takes a look at what lies ahead.
Workforce Changes and Legislative Responses
While the national community college baccalaureate movement began as early as 1970 and spread to over 20 states during the 1990s and early 2000s, a number of California leaders, both educators and legislators, were cognizant of the three major conditions that gave rise to this new level of degree for what were formerly two-year colleges. The first issue was the fact that the job market itself had changed dramatically, requiring changes in former commitments to declining workforce fields and placing demands on institutions to provide workforce education in new fields.
For example, although California is responsible for about 11 percent of the nation's manufacturing production, the state has accounted for only 1.8 percent of investment in new or expanded manufacturing across the country since 2001. The largest declines have been in labor-intensive fields such as automobile manufacturing and textiles and apparel.
The fastest growing sectors of manufacturing in California tend to be in the higher-skilled advanced-technology realm. These advanced manufacturing fields include high-end computer and electronics, medical equipment manufacturing, and pharmaceuticals. This evolution from predominantly manual labor to automated processes in manufacturing has changed the demand for the type of knowledge and skills needed. Most manufacturers now primarily recruit engineers and technical specialists, normally at the baccalaureate level. For example, in the life sciences field, 63 percent of available positions require a bachelor's degree, as opposed to 7 percent that require an associate degree.
A 2006 survey of members of the California Manufacturing and Technology Association revealed that the single most important business challenge they reported facing was "sustaining and/or acquiring a skilled workforce," more so than any cost factors. The health care industry also faces shortages in a wide range of occupations including nursing, laboratory technicians, and respiratory and physical therapists, with an emphasis on baccalaureate preparation over associate degree preparation.
In an economy as large and diverse as that of California's, regional workforce and economic development strategies are key. Regional workforce needs vary dramatically throughout the state. Community colleges have long been in the position to address these challenges, as they already work closely with regional Workforce Investment Boards, employer associations, and community-based organizations to provide the workforce training necessary to meet the needs of their local economies.
The second issue was that while California's changing job market abounded in employment opportunities, the new reality was, and is, that these new fields, as well as a number of traditional fields, now either required or gave preference to applicants with bachelor's degrees. Fields like dental hygiene, respiratory therapy, automotive technology, health information management, mortuary science, and many forms of advanced manufacturing and biomanufacturing set the entry bar at the bachelor's level. Nursing was even more problematic, since the standard for registered nurse positions—historically the associate degree in California—was now moving to the bachelor's degree. This shift posed a major problem since, although CSU offered a score of bachelor's degree nursing programs, these did not and could not offer the capacity for meeting the actual baccalaureate need.
A third concern was that California's public universities were not offering or planning to offer degree programs in these workforce preparation fields, necessitating that students either leave the state or enroll in expensive for-profit or other independent universities. Rural communities faced even harsher challenges since the closest public universities were often hundreds of miles away and online access was not appropriate for some types of programs and classes. Given that community college students are often place-bound and that many for-profit and private institutions have extremely high costs, local students' options for baccalaureate-level workforce preparation were extremely limited.
A number of legislative bills were put forth as attempts to address these issues.
In 2004, California Assemblyman Bill Maze proposed Assembly Bill (AB) 1932 to establish an advisory committee to recommend a framework for Porterville College in the Kern Community College District and College of Sequoias in the Sequoias Community College District to offer bachelor's degrees on a pilot basis; the bill was held in committee and did not proceed. In 2005, Assemblyman Maze had success, this time through AB 1280, which authorized two state grants to establish "university centers" through which bachelor's degrees would be offered on two community college campuses—College of the Canyons in the Santa Clarita Community College District and Cañada College in the San Mateo County Community College District. These centers are still in existence.
Assemblyman Jerry Hill proposed AB 1455 in 2009 which would have authorized a baccalaureate program to be developed and implemented in the San Mateo County Community College District, but the legislation was not approved. A similar measure was proposed in 2010 by Assemblyman Marty Block, AB 2400, to authorize the San Diego, Grossmont-Cuyamaca, and San Mateo districts to establish baccalaureate pilot programs, but the measure failed. Assemblyman Block made a subsequent effort, AB 661, in 2011, for the Grossmont-Cuyamaca and San Mateo districts to offer a baccalaureate pilot on each of their campuses, but this measure also failed.
The Time Was Right
A confluence of events and conditions produced an improved climate for the review of the community college baccalaureate option. First, the state endured a five-year recession of the greatest economic severity in its history, with record-high unemployment figures and communities ravaged by these conditions. Second, studies showed that in order for California to regain its economic viability, by 2025 the state would need to generate a million more bachelor's degrees than it was currently producing—roughly 60,000 degrees above its annual average. Finally, as a result of public praise by President Barack Obama and other national leaders, community colleges were now seen in a much brighter light as the true economic engines of their states, especially in workforce preparation, and it was becoming clear that their own success was hampered by a lack of flexibility to offer the degree programs required for the upward socioeconomic mobility of their largely place-bound populations.
Open discussions began to take place at many levels of the state. It was clear that Marty Block, now a senator, had continued his sharp interest in and passionate support for the community college baccalaureate. Senator Block, a former President of the San Diego Community College District Board of Trustees, was in regular discussions with Chancellor Constance Carroll and others in the San Diego CCD, as well as other educational and legislative leaders throughout the state, regarding the desirability of and prognosis for making another effort to win this authorization for community colleges. These discussions ultimately led to a decision by the California Community Colleges Chancellor's Office, under the leadership of Chancellor Brice Harris, to establish a committee to study this issue in an inclusive manner.
Accordingly, in 2013, the California Community Colleges Baccalaureate Degree Study Group was established, with a membership that included community college CEOs, trustees, Academic Senate members, chief instructional officers, chief student services officers, chief business officers, Student Senate members, and the Research and Planning Group. Also included were representatives of the University of California and California State University systems. After meetings, study, and debate, the Study Group presented its final report to the California Community Colleges Board of Governors on March 4, 2014, with its conclusion:
"After much discussion and feedback, the Study Group believes that the offering of baccalaureates by the California community colleges merits serious review and discussion by the Chancellor and the Board of Governors."
Although this conclusion was generally positive and hopeful, it was not dispositive and it certainly did not offer a path for proceeding with the development and implementation of actual programs. Therefore, Senator Block decided, with support from the educators and legislators with whom he had been working, that he would go forward with another bill.
SB 850 Passes and Launches the Baccalaureate Effort
In the 2014 legislative session, Senator Marty Block proposed SB 850, "Public postsecondary education: community college districts; baccalaureate degree pilot program." From inception, this bill recognized that the best approach to the uncertainties of California's processes was to move forward in the form of a pilot program, which would give statewide leaders a sure opportunity to evaluate the new program while enabling community colleges to address the workforce preparation needs of their local communities. SB 850 was a formidable bill for four reasons: It had a true champion in Senator Marty Block; it had a defined statewide advocacy structure that was co-chaired by Chancellor Constance Carroll of the San Diego CCD and Chancellor Linda Thor of the Foothill-De Anza CCD; it had grassroots support that was broad and deep, including chambers of commerce, veterans associations, local news organizations, and students throughout the state; and it was flexible and adjustable when compromises were necessary.
As the bill proceeded, compromises were indeed required, especially, and most regrettably, in the area in which the community college baccalaureate was most urgently needed—nursing. However, nursing programs were offered by CSU, though inadequate in capacity, and CSU was therefore opposed to any duplication of effort in this field. The California Nurses Association (CNA) was also strenuously opposed for reasons unique to that union. As a result, early in the legislative process, a non-duplication provision was adopted, which resulted in the elimination of opposition by these two groups. The future of SB 850 was strengthened while one of its greatest areas of need was lost, along with some other compromises in scale.
With strong coordination and involvement by the statewide advocacy team, SB 850 sailed smoothly through the Senate Education Committee, the Senate Committee on Appropriations, the floor of the Senate, the Assembly Higher Education Committee, the Assembly Committee on Appropriations, the floor of the Assembly, and, once again, the floor of the Senate. The bill was signed into law by Governor Jerry Brown on September 28, 2014. In its final version, the bill:
Enabled 15 districts to propose and implement one bachelor's degree;
Required the California Community Colleges Chancellor's Office and Board of Governors to select the pilot districts based upon their resources to fund the programs, as well as based on local and regional needs;
Required coordination with state universities;
Required avoidance of duplication of public university programs;
Required the legislature to set the student fees and state compensation;
Permitted local boards to determine program governance, administration, standards, and formats; and
Required an evaluation and report be made by the Legislative Analyst's Office (LAO) to the legislature, California Community Colleges Board of Governors, and Chancellor's Office prior to the pilot sunset date of 2023, at which time the future of the pilot will also be determined.
Two program approval processes were required following the passage of SB 850. The first was accreditation by an accreditor empowered to approve and authorize four-year programs. The Western Association of Schools and Colleges (WASC) Accrediting Commission for Community and Junior Colleges (ACCJC) was and is authorized to approve a bachelor's degree through the substantive change process. Essentially, the program must meet the minimum 120 semester credits; the minimum general education requirement of 36 semester credits; and all other requirements relative to faculty credentials, library resources, etc., including special requirements of the professional accreditor for the discipline.
The second process was approval by the California Community Colleges, which established an application process that drew over 30 applicants for the 15 degree opportunities. After review, institutions and bachelor's programs were approved as shown in Table 1.
Table 1: Approved Community College Baccalaureate Programs
These community college baccalaureates demonstrate the varied needs and workforce configurations of California. As the state moves toward the 40 million population mark, it is composed of urban communities whose industrial components have dramatically changed, suburban communities that find themselves serving as hubs for new industries, and rural communities where the community colleges offer the only option for workforce training at all levels.
The advocacy team also developed a financial format, with which the California Community Colleges Chancellor's Office concurred, based upon the legislature's clear wish not to expend additional state money for these programs, as well as upon the governor's interest in a $10,000 bachelor's degree. Already operating at the lowest student cost in the nation, the existing rate of $46 per unit was retained as the fee for all four years of the community college baccalaureate program. However, a tuition surcharge of $84 per unit was authorized for the junior and senior years of the program, the income of which is retained by the institution. The total enrollment cost to students of all four years is $10,560, which is a true bargain by any stretch of the imagination. Students at all levels are eligible for financial aid. By contrast, the average cost of a CSU baccalaureate program is $27,036 and private institutions span costs as high as $60,000 to $100,000.
Up and Running: The Programs and Their Students
The first of the programs to be fully implemented was San Diego Mesa College's Health Information Management program and, as of fall 2017, the college has its first junior class in place. Like the other programs, this program addresses specific workforce needs related to the digitization of health records and prepares students for jobs with a beginning salary in the range of $80,000 to $140,000, clearly a pathway to the middle class. Moreover, no public university in California offers this degree; one private university offers the program, but at a very high cost to students. Employers in the region are supportive of the program and are forthcoming with assurances that the graduates will be employed. Other programs in the state have similar stories to tell.
In preparation for the LAO evaluation and report in 2018, California's community college baccalaureate programs have been keeping and reporting data both to the California Community Colleges Chancellor's Office and to the California State University, Fullerton, College of Education's Center for Research on Educational Access and Leadership, which is studying the new community college baccalaureate in California. The Fullerton research finds that:
Fifteen colleges launched programs as of fall 2017 (See Table 1).
Colleges have invested heavily in building relationships with business and industry partners to support the programs, including the expectation that the graduates will be well prepared and highly qualified. Because these programs were designed with actual community and regional workforce needs and training in mind, their students' future placements are assured.
Initial data on student enrollment is promising, aligning with the state's goals of student success and equity. There are a total of 206 students enrolled in California's community college baccalaureate programs, with disaggregated data as shown in Table 2. The diversity of this entering class is impressive, with 72 percent being women and almost 60 percent being students of color.
Because a number of colleges already had in place associate degree programs in the new baccalaureate fields, they reported that finding qualified faculty and appropriately sophisticated classroom facilities and equipment were not problems. Also, necessary changes in local collective bargaining agreements pertaining to faculty load were easy to resolve. Later funding was appropriated for these programs, $6 million identified by Senator Block, but they were able to implement the programs within their budgets without the direct need for this support.
The greatest challenge these programs have encountered is the sunset provision that is included in SB 850, which has already begun to have an impact on recruitment efforts with local high schools, as well as current and prospective students. If the sunset provision remains, colleges will not be able to recruit past the spring semester of 2018. Students who begin programs in the fall of 2018 will graduate in the spring of 2022, and any interruption would push them past the sunset date. Efforts are currently under way with new legislation designed to extend or eliminate the sunset provision.
Table 2: California Community College Baccalaureate Program Students, 2016
Objections Raised and Lessons Learned
Although the community college baccalaureate is now decades old, and 23 states have authorized over 80 community colleges to offer over 500 bachelor's degrees, half of the U.S. states still do not have this option. Among some groups it remains controversial, indicating that there is still a need to educate people about community college baccalaureate programs.
The main objection we have encountered in California is mission creep. This objection presupposes that the community college mission is finite and permanently defined. Those who make this objection define mission narrowly. While the California Master Plan for Higher Education outlines the various missions of the University of California, the California State University, and the California Community Colleges, it should not limit the methods by which those basic missions are implemented. For example, the California Community Colleges cannot carry out their existing workforce education mission without a change in method, since employers now require more than an associate degree in many traditional community college disciplines and since public universities are not meeting and do not plan to meet this need. That is the central objection at the heart of the issue of misunderstanding, and it needs to be countered directly.
During the campaign for SB 850, we also learned seven other lessons and have recommendations to make as a result.
Opposition Is Inevitable. One should plan for opposition as soon as one plans to go forward with a bachelor's degree proposal. Universities fear competition, and that fear should be allayed by a clear identification of the difference in the workforce degrees being proposed and the students being served so it can be shown that there will not be competition for students or resources. Community colleges themselves often have ideological and emotional concerns related to mission, and also related to concerns about bringing elite programs and faculty into the organizational structure. As with the universities, these concerns can be addressed, including through the collective bargaining process. Because of the inevitability of opposition, it is recommended that a two-year development/ramp-up time be allotted.
Identify a Legislative Champion. It is critical to have a legislator who is committed to the community college baccalaureate to serve as a champion, to lend his/her name to the project, and to exert influence with his/her colleagues to build support.
Organize a Coalition. It is also critical to have a strong grassroots organization to support the baccalaureate effort. The organization should include college CEOs, trustees, faculty, staff, students, community members, business and industry partners, and others who can be counted on to write letters of support, write op eds and articles, and attend and testify at legislative hearings.
Evidence and Data. Success will often be determined by the extent and quality of data. Community college bachelor's degrees are all about workforce preparation. Therefore, there should be extensive data about the workforce needs and workforce preparation needs of the local community, the region, and specific employers. Being able to address how these degrees will improve the economy is of key importance.
Details and Planning. All details of the plan should be in place before its launch, especially with regard to accreditation, which assures quality, legitimacy, and cost effectiveness, both to students and to the institution. If collective bargaining is necessary because of changes in faculty workload, that should also be worked out in the early stages of the plan. Similarly, objections from local universities and agencies should be addressed early in the process.
Endorsements. As in building a coalition, obtaining formal endorsements is extremely important, especially from chambers of commerce, professional organizations, employers and agencies (such as hospitals in the case of health fields), veterans groups, students, community groups, and others.
Educating the Public. The notion of community colleges offering bachelor's degrees is still relatively new, controversial, and provocative. It is of the highest importance to educate the public thoroughly and repetitively, especially about the fact that these are workforce degrees that will add to the present mission of the community college, not detract from it. All forms of media should be engaged, including print, electronic, and social media.
A Continuing Effort
As California continues to enjoy the many successes of its community college baccalaureate pilot, the coalition of supporters is already gearing up for a second effort. Although Senator Block has retired from the Senate, Senator Jerry Hill stepped forward with new legislation, SB 769, designed to extend/eliminate the SB 850 sunset provision of, and to add more programs to, the pilot, thereby enabling more community colleges to participate and providing some flexibility for modest duplication with CSU programs beyond a 100-mile radius. Although this new legislation failed, a legislative study of the pilot will commence in fall 2017, along with the prospect of another legislative effort in spring 2018.
The bottom line is that the California community college baccalaureate is a movement and must be addressed that way so that constant progress can be made in finding ways to serve the workforce preparation needs of students and to serve the economy. The community college baccalaureate pilot in California demonstrates community colleges' devotion to their mission as workforce educators. It also demonstrates that such programs can be implemented in a manner that assures high quality, access, and affordability.
Editor's Note: This issue of Leadership Abstracts is a chapter from the soon to be published League for Innovation in the Community College monograph on the community college baccalaureate, edited by Constance M. Carroll, Chancellor, San Diego Community College District, and Rufus Glasper, League President and CEO.
Opinions expressed in Leadership Abstracts are those of the author(s) and do not necessarily reflect those of the League for Innovation in the Community College.