Leveraging Community College Capacity to Transform the Early Childhood Education Workforce
April
2018
Leadership Abstracts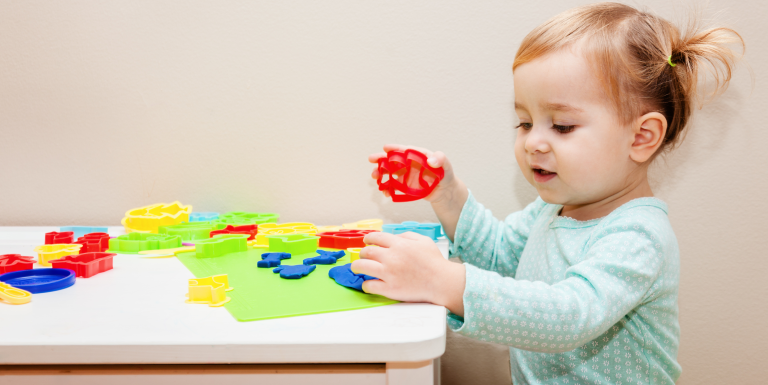 Over the past decade, educators and policymakers have sought to increase the number of students pursuing and completing postsecondary credentials. There's a good reason for this: In today's economy, most jobs that pay enough to support a family will require some kind of postsecondary education or training. At the same time, policymakers and early childhood advocates have sought to increase the number of early childhood workers with postsecondary training in early childhood, as a way both to improve quality of teaching in early childhood settings and to elevate the status of the early childhood profession.
Community colleges play an important role in efforts to increase the percentage of Americans with postsecondary education. Nearly half of American college students will spend some time in community colleges1—and they are a particularly important entry point to higher education for students from underrepresented populations: 44 percent of low-income students and 38 percent of first-generation students attend community college as their first postsecondary institution.2 Further, community colleges also play an important role in delivering tailored workforce training in response to local employer needs, and in enabling mid-career adults to advance their educations or acquire new workforce skills.
Thus it's not surprising that policymakers and advocates seeking to increase the knowledge, credentials, and professional prestige of the early care and education workforce would also look to community colleges to play a role in these efforts. For starters, that's where most early childhood students are: The majority of early childhood degree programs are at two-year institutions.3 Moreover, community colleges offer benefits of affordability and accessibility that are important for current early childhood workers attempting to increase their credentials.
Yet the same factors that make community colleges attractive—both for those seeking to boost postsecondary attainment generally and for efforts to increase the knowledge and skills of early childhood workers—also create challenges. The very affordability and accessibility that make community colleges an entry point to higher education for many students also mean that they attract a population of students who face numerous challenges—including financial, family, and academic barriers—to completing degrees. And early childhood workers enrolled in community colleges face many of these same challenges. The variety of roles that community colleges play enables them to respond to different community needs, but can also make it difficult for early childhood workers to navigate a variety of program options or successfully complete degrees. Further, broader postsecondary policy efforts to improve degree attainment and completion at community colleges can have unintended negative consequences for early childhood programs and students.
Community colleges play an important role in educating the early childhood workforce today—and will continue to do so for the foreseeable future. Thus it's important to ensure that community college early childhood programs are high quality, provide the supports that early childhood workers need to successfully complete degrees, and enable graduates to successfully transition to four-year degree programs. At the same time, policymakers and advocates must be realistic in their expectations for the role community colleges can play in supporting degree attainment for early childhood educators. Early childhood workers in many settings earn low wages, and increased education often doesn't translate into substantially higher earnings. Until these labor market factors change, it will be difficult to attract and retain skilled workers to the early childhood field. Innovative community college programs, such as those profiled later in this report, can help more early childhood educators improve their knowledge, skills, and credentials. But they are not a substitute for addressing broader labor market realities.
To maximize the value of community colleges in developing both the current and future early childhood workforce, policymakers and advocates need a clear understanding of the roles that community colleges currently play in preparing and developing early childhood workers and the quality of existing programs, as well as a clear vision for the role that these institutions should play going forward. This paper seeks to help early childhood stakeholders understand the role that community colleges play in preparing and developing early childhood workers and the challenges they face in doing so. First, it provides an overview of the current state of community college early childhood programs, the students they serve, and the outcomes they produce. Then it highlights models of innovative strategies—at both the institution and state policy level—to help early childhood educators succeed in community college programs and go on to obtain higher levels of credentials. Finally, it offers recommendations for community college leaders, early childhood advocates, and policymakers seeking to maximize the potential of community colleges to support professional development and credential attainment for early childhood educators.
This report includes sections about the current state of community college early childhood education programs, maximizing the potential of community college early childhood preparation, and recommendations for community colleges, state lawmakers, the federal government, and the early childhood education field.
Editor's note: This issue of Leadership Abstracts contains the introduction of the February 2018 Bellwether Education Partners report, It Takes a Community: Leveraging Community College Capacity to Transform the Early Childhood Workforce. Read the full report here.
Ibid

Kelly L. Maxwell, Chih-Ing Lim, and Diane M. Early, "Early Childhood Teacher Preparation Programs in the United States" (Chapel Hill, NC: The University of North Carolina, FPG Child Development Institute, 2006), available at http://fpg.unc.edu/sites/fpg.unc.edu/files/resources/reports-and-policy-briefs/NPC_National_ Report_2006.pdf
Marnie Kaplan is a Senior Analyst on the Policy and Thought Leadership team at Bellwether Education Partners in Sudbury, Massachusetts.
Opinions expressed in Leadership Abstracts are those of the author(s) and do not necessarily reflect those of the League for Innovation in the Community College.