Including Community College Leaders in the Conversation Is Vital to Accurate Assessment
January
2019
Leadership Abstracts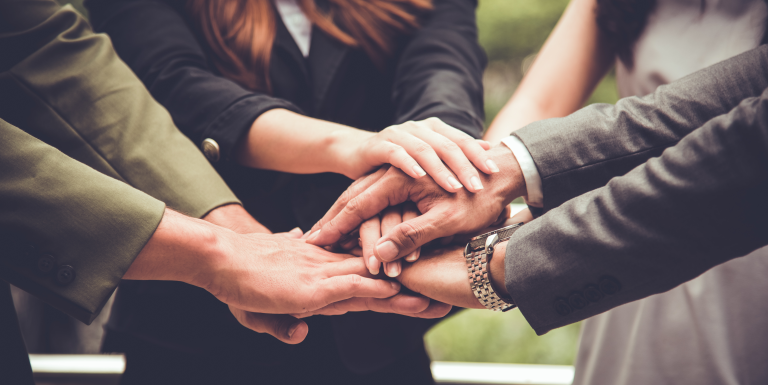 Community colleges often do not command the respect they deserve in comparison to other higher education institutions. Although they serve a wide range of students—including those with the least political, social, and financial capital—they are not able to rely upon sizeable endowments to support or publicize their important work. Community colleges provide unique educational opportunities, and they create a home for those who are finding their academic and professional paths. Despite their clear impact on the educational aspirations of students, community colleges have been criticized as diverting students from baccalaureate degree attainment and, at times, are referred to as solely feeder institutions to their big brothers and sisters, the four-year institutions (Brint & Karabel, 1989; Friedl, Pittenger, & Sherman, 2012; Reynolds, 2012). Community colleges have also been historically associated with negative stereotypes in the broader culture (Reed, 2015; Selingo, 2015) and have even been likened to Walmart in a not-so-subtle classist frame (Cain, 1999, p.2). We could spend days discussing the many contributing factors to the (dis)placement of community college in the hierarchy of higher education, but here, we choose to focus on two major contributors: (1) inadequate data and frames being used to judge institutional successes and failures of community colleges and (2) the lack of time and resources for community college leaders to counter this inaccurate research.
Need
Community colleges have served a vital role in the U.S., providing access to postsecondary education for millions of students each year for over a century. Despite the critical work of community colleges, however, their demonstrable achievements are often overshadowed by criticism (Cohen & Brawer, 2008). Community colleges are frequently seen by students, families, and community members as inferior to the traditional four-year institution. Yet, many of these critiques are offered on the basis of university-based assessments which may not yield accurate findings for community colleges (Bradley, 2014; Kelly-Kleese, 2004; Ocean, Tigertail, Keller, & Woods, 2018). This criticism is akin to solely using grades from social science courses to determine the overall learning at an educational institution. Certainly, social science grades are an important piece of a comprehensive evaluation. However, without including learning in English, math, behavioral sciences, humanities, and health, we are not truly assessing a liberal arts institution as a whole. Similarly, in the case of community colleges, we have only been assessing one aspect of the mission (i.e., graduation with a degree after completing academic and transferable coursework) despite the comprehensive and complex nature of their overall mission.
Assessment, accountability, and transparency have become a greater focus than ever in higher education. Community colleges are not exempt from these requirements despite often being overlooked in the creation of state and national assessment instruments. Because of high workloads and inadequate resources, the voice of community college administrators is often missing from the national conversation regarding community college assessment and evaluation. With these concerns in mind, we conducted a survey-based research study to provide data to address this imbalanced national perspective.
Research
In order to gather and document community college leaders' perceptions of community college assessment, we developed the Perceptions of Community College Assessment (PCCA) survey. Survey items include existing federal accountability measures, federal policy, state performance-based funding measures, and the literature on community college assessment. The survey included three major sections: institutional demographics, rankings of existing assessment metrics, and open-ended questions. Prior to publishing the survey, we requested validation feedback from directors and coordinators of institutional research and assessment at community colleges, state colleges and universities, community college faculty, and accreditation administrators.
We attempted to recruit individuals from every public institution or district in the U.S. and U.S. territories, including tribal community colleges, who administer or assist in the administration of state and federal community college assessments. We successfully emailed 780 requests for research participation and 198 community college employees (overall return rate of 25.4 percent) completed the survey during the fall of 2017. All regions are represented within the sample, with participants ranging from 8 to 54, and institutional enrollment spans from under 2,000 to over 15,000.
Results
We analyzed the data to uncover prominent themes in the combined quantitative and qualitative responses on the PCCA survey. Our mixed-methods analysis suggested several areas of commonality among community college administrators, specifically in their attitudes toward certain issues inherent in community college assessment. Responses to open-ended survey prompts were organized and contextualized with reference to the quantitative categories on the PCCA. This survey allowed us to document what is common knowledge for a number of community college leaders yet is lacking in the national assessment literature. The major findings of this analysis are described below:
Community college administrators report a lack of confidence in the accuracy of existing assessment measures used at the state and federal levels.
Community college administrators believe much of the work of community colleges and the majority of their students is not included in existing assessments (significant items omitted: open door admissions, range of students not included in national datasets, geographical constraints of community colleges, heterogeneous nature of community colleges).
Community college leaders have many ideas about how to improve community college assessment. 
Based on the perceptions of community college administrators about assessment, we developed a number of recommendations, including the following:
Discontinue existing assessment measures, specifically the College Scorecard in its current form, for community colleges.
Create a measure specific to community colleges that incorporates their unique vision, mission, and values to accurately assess the work community colleges complete.
Expand the classifications of community colleges to reflect the realities and complexities of modern-day community colleges that offer bachelor's degrees and focus on regional needs.
Next Steps
The existing criteria used to assess community colleges do not generally correspond to the reality of the community college environment. Using a traditional four-year university model as the yardstick for community colleges can result in a deficit rating for community colleges. This deficit rating will not portray community colleges as institutions which value and contribute to student success. Additionally, this research affirms that community colleges are exceptionally complex institutions rather than one-size-fits-all. Researchers and policymakers should take heed of these results and begin to acknowledge the differences between community colleges and universities as well as among community colleges themselves. It is unfair to students, families, community members, faculty, staff, and other stakeholders to measure the success of community colleges using data and metrics designed for four-year colleges and universities. It is equally unfair to then use these data and metrics to, in some cases, penalize them needlessly. As the conversation about the worth of college and the cost of a college education continues, families and students are more astute in using the data available to them (e.g., College Scorecard) to make their higher education choices. It is important that community colleges, though distinct from universities and four-year colleges, are recognized for providing a valuable alternative to those institutions.
Since publication of our report, A Bottom-Up Study of Top-Down Assessment: Community college administrator perceptions of external accountability assessments, we have circulated it to participants, leaders at community colleges and accrediting agencies, and state government officials. Individuals have shared their gratitude for validating that they are not alone in their concerns and documenting the issues they have been aware of for years. In this way, our findings are not revolutionary; community college administrators possess expertise on their own assessment and evaluation. However, our work is innovative because it includes community college leaders' perspectives as not only relevant but essential to the national higher education assessment conversation.
We hope community college leaders will use the report to advocate for a seat at the table in state and national conversations on the assessment and evaluation of community colleges. Further, we hope policymakers and accrediting agencies will review our findings and work with community college leaders to correct inadequate assessments being applied to community colleges, creating an inaccurate and insufficient depiction of the important work these institutions of higher education complete.
We are grateful to the many community college leaders who work in assessment and evaluation areas who took time to complete our survey and share their expert perceptions.
References
Bradley, P. (2014, February 7). Community college leaders skeptical of college ratings [Web log post]. Retrieved from ccweekblog.wordpress.com/author/ccweekblog
Brint, S., & Karabel, J. (1989). The diverted dream. New York, NY: Oxford University Press.
Cain, M. S. (1999). The community college in the twenty-first century. Lanham, MD: University Press of America.
Cohen, A. M., & Brawer, F. B. (2008). The American community college (5th ed.). San Francisco, CA: Jossey-Bass.
Friedl, J., Pittenger, D. J., & Sherman, M. (2012). Grading standards and student performance in community college and university courses. College Student Journal, 46(3), 526–532.
Kelly-Kleese, C. (2004). UCLA community college review: Community college scholarship and discourse. Community College Review, 32(1), 52–68. doi:10.1177/009155210403200104
Ocean, M., Tigertail, K., Keller, J., & Woods, K. (2018). Developing and implementing a participatory action research assistantship program at the community college. The Qualitative Report, 23(2), 456-469. Retrieved from nsuworks.nova.edu/tqr/vol23/iss2/13
Reed, M. (2015). The stigma: Are the stereotypes about community colleges fading? Inside Higher Ed. Retrieved from www.insidehighered.com/blogs/confessions-community-college-dean/stigma
Reynolds, C. L. (2012). Where to attend? Estimating the effects of beginning college at a two-year institution. Economics of Education Review, 31, 345–362
Selingo, J. J. (2015, June 29). What's wrong with going to a community college? How two-year colleges can be better than four-year universities. The Washington Post. Retrieved from www.washingtonpost.com/news/grade-point/wp/2015/06/29/whats-wrong-with-g...
Mia Ocean is assistant professor, Graduate Social Work; Jeffrey A. McLaughlin is assistant professor, Educational Foundations and Policy Studies; and Jacqueline Hodes is associate professor, Higher Education Policy and Student Affairs at West Chester University in West Chester, Pennsylvania.
Opinions expressed in Leadership Abstracts are those of the author(s) and do not necessarily reflect those of the League for Innovation in the Community College.