An Idea Whose Time Has Come
March
2018
Leadership Abstracts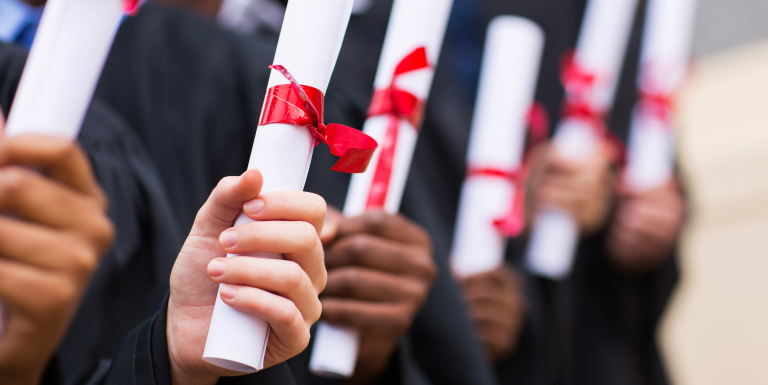 Throughout the history of community colleges, ideas first viewed as disruptive have grown organically as college after college embraces the new approach. The once controversial becomes commonplace. Aiding in the growth and acceptance of new frameworks are often organizations like the League for Innovation in the Community College and monographs such as this one. The community college baccalaureate, once viewed as heretical, is reaching critical mass. This monograph shares the experiences and lessons learned from colleges that have developed and implemented these degrees in order to accelerate growth at the local level. Additionally, case studies of statewide and provincewide initiatives are presented to expedite the expansion of the movement on a larger scale.
My personal involvement in the community college baccalaureate movement spans two decades. I first became committed to this new model of higher education in 1996 when, as President of Rio Salado College in Tempe, Arizona, I was approached by leaders in the law enforcement community who said, "We like your associate degree in law enforcement technology so much that we would like for you to offer a companion baccalaureate degree." I said, "We would like to do that, but we have one problem. The legislation that authorizes community colleges in Arizona limits us to programs of study of up to two years." "Well," they replied, "let's just change the legislation." That optimistic suggestion led to legislation in 1997 that, if passed, would have made Arizona one of the early pioneers of the community college baccalaureate. Unfortunately, the turf wars that followed that year and several years thereafter left Arizona today as one of the few western states not to grant their community colleges even limited authority to offer baccalaureate degrees.
However, it is comforting to me to know that nearly two dozen states, including all those bordering Arizona, have authorized community colleges to confer workforce-related baccalaureate degrees. Arguably, this is an idea whose time has come.
Those committed to the community college baccalaureate movement share the core belief that every person should have an opportunity to pursue the baccalaureate degree at a place that is convenient, accessible, and affordable.
Clearly there are multiple pathways for a community college student to obtain a bachelor's degree. The most common is the traditional articulation agreement, in which a college reaches an agreement with a university about course equivalencies that ease transfer. More advanced are 2+2 programs in which the first two years of a community college education are accepted as a block, assuring the student of junior level status when entering the university. Some community colleges have established university centers on their campuses, inviting universities to offer baccalaureate completion programs that don't require students to leave the community college campus. More recently, universities that enroll students nationwide through online baccalaureate completion programs have entered into partnerships with community colleges, often offering reduced tuition along with guarantees of credit transfer
However, this monograph specifically addresses the baccalaureate degree awarded solely by the community college. The community college baccalaureate is a growing movement; more than 80 community colleges nationally confer over 700 degrees. While 23 states have authorized the degree, a few have not moved forward for a variety of reasons. The Fashion Institute of New York was the first two-year college to begin offering a baccalaureate degree. That was in 1970, more than 45 years ago. However, most state authorization has occurred since 2001, with 15 states being added to the roster.
So why have so many states authorized the community college baccalaureate degree or are considering doing so? A number of doctoral dissertations have been written on the broad topic of the community college baccalaureate. Leaders at early adopter community colleges often indicate that the reasons they pursued offering the baccalaureate included:
Meeting a local workforce need or addressing shortages in high demand areas
Filling an unmet niche market
Addressing demand that four-year institutions could not or would not meet
Providing opportunities for place-bound students, particularly in rural areas, or those tied to family and jobs, making relocation unrealistic
Proponents of the degree would add that community colleges are logical candidates for expanding baccalaureate degree production because workforce preparation is an important part of their mission and the colleges already have expertise in applied and technical degrees at the associate degree level. Because a community college campus is located within easy commuting distance of most Americans, they can contribute significantly to the national goal of increasing the number of baccalaureate degree holders. Community college baccalaureate programs can reduce overcrowding at many four-years colleges, reduce cost to the taxpayer and the student, and provide an alternative to costly for-profit institutions. Finally, community colleges are experienced at supporting underrepresented students who are often more comfortable staying at their local community college to complete their bachelor's degree.
The community college baccalaureate is a workforce degree; it is not intended to duplicate what the universities typically offer. You will not see a community college offering a baccalaureate degree in history or English. So, what workforce needs are community college baccalaureate degrees addressing? Most common are degrees that address:
An employment demand concentrated in a geographic area because of a major employer, industry cluster, or natural resource (e.g., forest resource management, diversified agriculture, equine studies, maritime deck officer)
Teacher shortages and the demand for teachers with specific specialties such as middle grades science or mathematics
The health care crisis and the preference of some professional associations and hospitals for baccalaureate-prepared health care practitioners
Requirements for professional credentialing or certifications such as substance abuse counseling, paralegal studies, and supervision and management of human resources
The technological revolution leading to increasing demand for technicians and technical support (e.g., data analytics and cybersecurity)
Public safety such as homeland security and emergency responder administration
The pace by which states are authorizing community colleges to offer limited baccalaureate degrees is increasing. What has changed from 1997 when I first got involved in the fledging movement to today that allows for this broader acceptance? A number of forces have come together to make a compelling case. Organizations such as the Lumina Foundation and the Bill & Melinda Gates Foundation have raised awareness of the gap between the number of jobs requiring baccalaureate degrees and the percentage of the adult population earning these degrees. The fact that total student loan debt has surpassed total credit card debt cries out for lower cost baccalaureate degree options. The Obama White House elevated the status of community colleges and the importance of career-technical education and a highly skilled workforce. Regional accrediting commissions have embraced more nontraditional and alternative approaches. Finally, declining state support for higher education challenges the ability of many universities to serve the students already on their campuses.    
Clearly there is a compelling need and a compelling case for the community college baccalaureate. Our students, our employers, and our communities are waiting.
Editor's Note: This issue of Leadership Abstracts is an introduction from the League for Innovation in the Community College's new monograph, The Community College Baccalaureate: Supporting Regional Economic Development, edited by Constance M. Carroll, Chancellor, San Diego Community College District, and Rufus Glasper, League President and CEO. This publication is available online here for iStream subscribers, and will be for sale in the League store soon.
Linda M. Thor is a member of the Governing Board, Maricopa County Community College District, Arizona; Chancellor Emeritus, Foothill-De Anza Community College District, California; and President Emeritus, Rio Salado College, Arizona.