Effective Virtual Leadership in Higher Education During a Pandemic: Reflections From My Couch
February
2021
Leadership Abstracts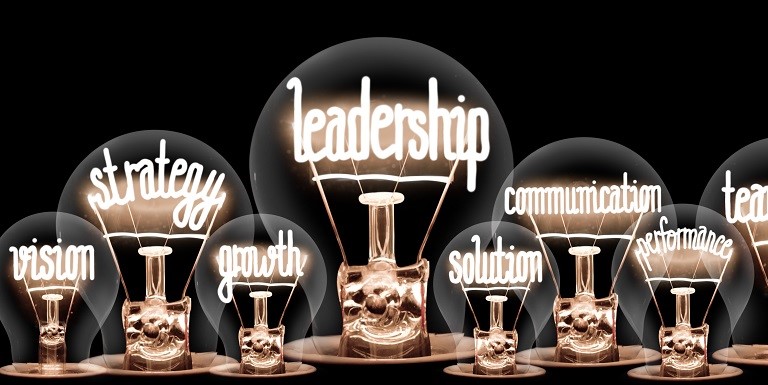 The question of what makes a good leader is hardly a new one. Arguably, the question is as old as humankind, and literature on more formalized organizational theories has flourished for more than a century (Grint, 2011). But despite the breadth and depth of expositions on the topic, I'm going to go out on a limb and guess that even the brightest organizational theorists couldn't have predicted the situation that we, as a global community, have found ourselves in during the COVID-19 pandemic. Much of the higher education sector rapidly migrated to online formats, with prolonged remote education for months on end. As leaders in the sector, many of us have navigated our way through virtual meetings, acclimatizing our teams to new digital tools and platforms, and finding creative ways to do the things we used to do face-to-face. Meanwhile, anxiety and stress levels have peaked, burnout is rampant, and education feels forever changed. All of this has left me wondering: What does good leadership look like in a virtual higher education environment?
Leadership in the Virtual Environment
Although the scholarly literature is replete with evidence about what works from a leadership perspective in higher education—from distributed to transformational leadership approaches—these models only provide a starting point. As we have all unfortunately learned in 2020, what works in person does not always translate seamlessly to the online, virtual environment. Luckily, over the past fifteen years, as the phenomena of remote working arrangements and global connectivity have increasingly emerged, a burgeoning field has examined what effective virtual leadership looks like.
In one such study, Malhotra, Majchrzak, and Hirschy (2007) investigated leadership practices in over fifty successful virtual teams through observations, interviews, and survey data. Their work identified six key practices that were recommended for leadership in the virtual environment:
Establish and maintain trust using technology to communicate.
Ensure that distributed diversity is understood and appreciated.
Manage virtual work-life cycle (meetings).
Monitor team progress using technology.
Enhance visibility of virtual members within the team and outside in the organization.
Enable individual members of the virtual team to benefit from the team. (Malhotra et al., 2007)
Going further into their work, several additional themes emerged: the importance of ongoing monitoring and updating of team processes; dedicated opportunities for social relationship-building and recognition at the individual level; clear, structured, and visible asynchronous communication tools; and regular, explicit acknowledgment of team progress, both within the team and outside (Malhotra et al., 2007). Many of these themes, such as the importance of trust, communication, and fostering social relationships, are echoed in other work on virtual leadership (e.g., Brahm & Kunze, 2012; Bryant, 2013; Ziek & Smulowitz, 2014). A leader's emotional intelligence—"the ability to recognize the meanings of emotion and their relationships, and to reason and problem-solve on the basis of them" (Mayer et al., 1999, p. 267)—has also been frequently cited as an essential virtual leadership skill (Mysirlaki & Paraskeva, 2020; Sebastian & Hess, 2019).
This literature, however, emerged from very different contexts, from information systems support to massive multiplayer online games. Do the principles apply to the world of higher education? After all, leaders in higher education are required to wear many hats, and need credibility not only with respect to personnel issues and professional development, but also with the constantly changing worlds of pedagogy, curriculum, technology, diversity and inclusivity, student needs, and so on (Alward & Phelps, 2019).
Effective Virtual Leadership in Higher Education
In what might possibly be the world's most prescient doctoral dissertation ever, Alward (2018; Alward & Phelps, 2019) examined the qualities and attributes that are essential for effective leadership in the virtual environment in higher education. Her work, based on a series of qualitative interviews with established virtual leaders in higher education, identified a number of key elements. Among these, seven themes were highlighted:
The need for training in virtual leadership
The central role of trust between leaders and their teams
A high level of emotional intelligence on the part of the leader
A need for reliable technology to support and facilitate communication and team building
Employee recognition and motivation
Leadership styles
Leadership competencies unique to higher education
Of these, the centrality of trust appears to have been the most prominent theme. Indeed, it was broken into three sub-categories, including accountability, getting to know employees, and providing clear expectations (Alward & Phelps, 2019). Further, in their description of virtual leadership qualities, Alward and Phelps (2019) noted,
It is paramount that a virtual team leader be aware of the intricacies associated with virtual teams and be cognizant of the fundamental needs and factors that assist in creating trust in these environments. A strong sense of communal trust enriches communication, which can lead to an effective virtual team culture, and can be integral in improving successful task performance. . . . Trust is palpable within a team when virtual team members communicate effectively and openly with each other and are accountable for their actions. (p. 76)
As in the research on virtual leadership in general, emotional intelligence on the part of the leader was also heavily underscored. Many of the participants in the Alward and Phelps (2019) study described emotional intelligence as the most important competency they had as virtual leaders. They noted that, "having strong emotional intelligence allowed them to self-reflect, to assist them in reading their employees from a distance, and also assisted them in navigating the nuances associated with leading virtual employees, particularly online faculty members" (Alward & Phelps, 2019, p. 83).
Servant Leadership
As I read and reflected upon the literature on virtual leadership, I was struck by the centrality of relationships; it wasn't about productivity, benchmarks, or innovation. In the recommendations for virtual leadership in general, as well as in higher education specifically, the same words were repeated: trust, emotional intelligence, recognition, communication. It was about building connections with and among team members and fostering a sense of empowerment through communication and recognition in order to realize goals at the individual, departmental, and institutional levels.
As someone who subscribes to a servant leadership style, this resonated with me. Servant leadership, first described in its modern conception nearly half a century ago by Greenleaf (1977), is about people. It emphasizes the importance of relationships, trust, and a commitment to the development of others (Spears, 1996; Van Dierendonck, 2011), and has been shown to be highly effective in higher education (e.g., Elliott, 2012; Guillaume et al., 2013; Harris et al., 2016). Although definitions vary, the concept of servant leadership is often measured using the following six dimensions:
The leader values people.
The leader develops people.
The leader focuses on building community.
The leader provides leadership opportunities to others.
The leader is authentic in relationships.
Leadership is shared by the team.
What was so interesting to me was that the literature on virtual leadership that I had been reading had been inductive in nature; that is to say, in each case the researchers observed expert virtual leaders and drew principles of effective virtual leadership from these observations. What they ended up with was a close approximation to the principles of servant leadership. The main difference between servant leadership and the practices of effective virtual leaders was the additional layer of technology to provide a vehicle and structure for communication and processes. Effective virtual leadership in higher education is servant leadership in sheep's clothing (the sheep being technology, of course). As I contemplated this, it made perfect sense: The more physically disconnected we are from our teams and our organizations, the more critical it is for a leader to build back those connections; to assure each team member that their work is visible and valued, and that their leader—and as a proxy, their organization—cares about their individual development and success. The other things—the projects, the strategic plans, the institutional objectives—will follow.
Reflections From My Couch
The knowledge that a servant leader approach can be effective in the virtual environment is reassuring. Over the past nine months, my team members have lost family, given birth, cared for parents, had their homes destroyed, homeschooled their children, adopted animals, and experienced loneliness. I have met their children, seen their messy kitchens, and shared off camera days, when they haven't felt up to showing their faces. We have shared hundreds of virtual high fives with one another and have celebrated the small milestones, like the development of a new digital learning resource, as much as big ones, like hosting a massive online conference. When we meet—and we meet regularly—I ask them first, "How are you doing?" and second, "What can I do for you? How can I help?" Although this human-first approach might not reflect the urgency of today's society, with its rapid transformation, information overflow, and constant technological disruption, I take comfort in knowing that this sort of individual empowerment and connection can make a meaningful difference. At the end of the day, my hope is that my team knows that I see, value, and care about each one of them. Throughout the pandemic, their dedication, perseverance, and willingness to go above and beyond suggests that they do.
References
Alward, E. (2018). Characteristics and leadership methods of efficacious virtual team leaders in higher education [Doctoral dissertation, Northcentral University]. ProQuest.
Alward, E., & Phelps, Y. (2019). Impactful leadership traits of virtual leaders in higher education. Online Learning, 23(3), 72-93.
Brahm, T., & Kunze, F. (2012). The role of trust climate in virtual teams. Journal of Managerial Psychology, 27(6), 595-614.
Bryant, N. (2013). Leadership development as a relational process: A grounded theory investigation of leader experiences [Doctoral dissertation, The Chicago School of Professional Psychology]. ProQuest.
Elliot, M. (2012). Servant first: A multicase study exploring servant leadership in community college, instructional administrators [Doctoral Dissertation, Western Carolina University]. ProQuest.
Greenleaf, R. K. (1977). Servant leadership. Paulist Press.
Grint, K. (2011). A history of leadership. The SAGE handbook of leadership, 14(1), 3-14.
Guillaume, O., Honeycutt, A., & Savage-Austin, A. R. (2013). The impact of servant leadership on job satisfaction. Journal of Business and Economics, 4(5), 444-448.
Harris, K., Hinds, L., Manansingh, S., Rubino, M., & Morote, E. S. (2016). What type of leadership in higher education promotes job satisfaction and increases retention? Journal for Leadership and Instruction, 15(1), 27-32.
Malhotra, A., Majchrzak, A., & Rosen, B. (2007). Leading virtual teams. Academy of Management perspectives, 21(1), 60-70.
Mayer, J. D., Caruso, D., & Salovey, P. (1999). Emotional intelligence meets traditional standards for an intelligence. Intelligence, 27, 267-298.
Mysirlaki, S., & Paraskeva, F. (2020). Emotional intelligence and transformational leadership in virtual teams: lessons from MMOGs. Leadership & Organization Development Journal, 41(4), 551-566.
Sebastian, K., & Hess, J. (2019). Leader emotional intelligence and work engagement in virtual teams within a healthcare service setting: A quantitative study. Oklahoma State Medical Proceedings, 3(1).
Spears, L. (1996). Reflections on Robert K. Greenleaf and servant‐leadership. Leadership & Organization Development Journal, 17(7), 33-35.
Van Dierendonck, D. (2011). Servant leadership: A review and synthesis. Journal of Management, 37(4), 1228-1261.
Ziek, P., & Smulowitz, S. (2014). The impact of emergent virtual leadership competencies on team effectiveness. Leadership & Organization Development Journal, 35(2), 106-120.
Dr. Heidi Marsh is Acting Director, Teaching and Learning, at Humber College Institute of Technology and Advanced Learning in Toronto, Ontario, Canada.
Opinions expressed in Leadership Abstracts are those of the author(s) and do not necessarily reflect those of the League for Innovation in the Community College.