An Effective Assessment Training Guide for Student Affairs
June
2019
Leadership Abstracts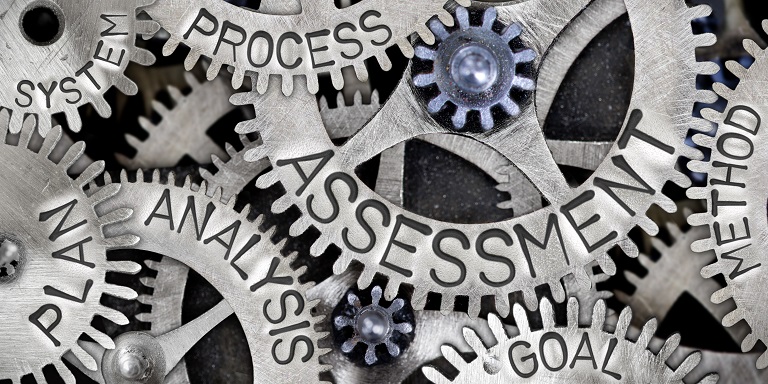 At Central Piedmont Community College (CPCC), Student Affairs professionals have always played an integral role in the development of students, providing an authentic learning experience outside of the classroom leading to student success. They are recognized for helping students to learn in real-life settings and to reflect on the meaning of what has been learned in the context of their own lives. In the past, Student Affairs staff have not paid a great deal of attention to their role as learning facilitators, nor developed the language to describe what is being accomplished in teaching/learning terminology. With the realization of the expanded role these professionals play in student learning, "now is the time to expand our vocabularies and deepen our relationships with faculty colleagues; we must collaborate with all educators on our campuses to articulate what our students are learning" (Keeling, 2006, p. 9).
In order to quantify Student Affairs professionals' impact on student learning and properly articulate their accomplishments to stakeholders, each of the 25 departments in the CPCC Enrollment and Student Services (ESS) Unit are required to conduct an annual outcome assessment. Departmental outcome assessments use a mixed methods approach to data gathering; resulting data highlight the impact of their programs and services on student learning and their role in increasing student success and supporting the college's mission and goals.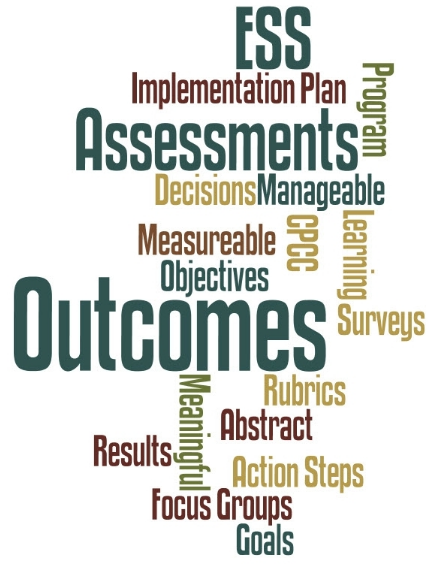 Accrediting agencies' increased emphasis on student learning and institutional effectiveness represents a significant paradigm shift in postsecondary education. No longer can Student Affairs departments simply state that their institutions are fostering student learning. As Schuh (2009) reveals, accrediting agencies now stress that institutions should provide solid, empirical data that illustrate what students are learning. McGann-Culp and Dungy (2012) maintain that Student Affairs staff must use hard data to demonstrate how programs offered, processes implemented, and services provided are effective and significantly contribute to an institution's ability to reach its goals and fulfill its mission.
At CPCC, the ESS Assessment Training Guide was created to ensure that all Student Affairs professionals understand the language and importance of assessments and resulting data, and are familiar with assessment terminology, methodology, data analysis, and best practices. This article details the construct of the Guide and highlights its impact on the development of meaningful, measurable, and manageable outcome assessments in the ESS Unit.
ESS Assessment Training Guide
In the fall of 2014, CPCC's ESS Unit launched the ESS Assessment Training Guide, a standardized assessment training program which is required for all full-time ESS staff and which part-time employees are also invited to complete. The 13-module Guide is available 24/7 to all ESS staff through the CPCC employee intranet on SharePoint, a web-based collaborative platform. When they finish the program, participants receive a certificate of completion.
The organization of the Guide's chapters and content helps acclimate Student Affairs staff to outcome assessments. Supplemental reading is provided in each chapter to allow participants to delve deeper into specific topics. At the end of each topic-specific chapter, a chapter activity must be submitted to show content mastery and to earn professional development credit; participants earn a total of twenty-four professional development hours for completion of the ESS Assessment Training Guide.
The first chapter introduces the Guide and explains its purpose, navigation, and development. At the conclusion of chapter one, participants take a pre-assessment survey which evaluates their current level of assessment competency and experience.
Chapters two through seven introduce employees to CPCC's internal goals as well as the ESS Unit's objectives, which are created annually by the Vice President for Enrollment and Student Services. The examination of college goals and unit objectives reinforces the importance of departmental outcome assessments and their relevance to and support of institutional effectiveness. This focus further underlines the importance of outcome assessments and why Student Affairs professionals in the ESS Unit are required to conduct assessments at the departmental level.
Chapters eight through twelve allow Student Affairs staff to implement each step of the outcome assessment process in a test environment. For instance, participants learn how to use Bloom's Taxonomy to craft an effective and measurable outcome statement that clearly identifies the purpose of the department assessment. Participants also learn direct and indirect assessment methods and how to determine which can be used to conduct a mixed methods assessment. Other activities include the development of a comprehensive assessment implementation plan, proper data analysis and data presentation techniques, and best practices for writing an outcome assessment summative report.
The final chapter of the Guide requires participants to complete a post-assessment survey, which evaluates how participants have increased their assessment competencies through the ESS Assessment Training Guide program. Participants are also encouraged to provide feedback regarding their growth or improvement as an assessment practitioner based on the training.
Training Guide Impact
As of June 2019, 242 active full-time and four active part-time Student Affairs professionals have enrolled in the ESS Assessment Training. Of the 246 staff enrolled, 228 (93 percent) have finished and 18 (7 percent) are progressing through the program. To date, 100 percent of staff currently working in 17 of the 25 departments in the ESS Unit have completed the Guide.
Galvin Henning (2015) asserts that assessment isn't activity; it's a state of mind. Since the implementation of the Assessment Training Guide at CPCC, there has been tremendous growth in the types of assessment methodology used to gather data and a noticeable increase in the quality of annual departmental outcome assessments. In addition, departments have used resulting assessment data to drive decision making and procure needed resources. Although the college has been using assessment results as a true indicator of student success and institutional effectiveness since adopting Terry O'Banion's (1997) Learning College model in 2004, the Guide has enhanced Student Affairs professionals' ability to conduct the effective outcome assessments that have become an essential part of program and service development in the ESS Unit.  
References
Henning, G. W. (2015). Four stages of assessment competence #SAassess. Retrieved from studentaffairscollective.org/four-stages-of-assessment-competence-saassess-gavin-henning
Keeling, R. P. (Ed.). (2006). Learning reconsidered 2: Implementing a campus-wide focus on the student experience. Retrieved from nirsa.net/nirsa/wp-content/uploads/LearningReconsidered2.pdf
McGann-Culp, M., & Dungy, G. J. (2012). Building a culture of evidence in student affairs: A guide for leaders and practitioners. Washington, DC: National Association of Student Personnel Administrators.
O'Banion, T. (1997). A Learning College for the 21st century. Lanham, MD: Rowman & Littlefield.
Schuh, J. (2009). Assessment methods for student affairs. San Francisco, CA: Jossey-Bass
Stephen Lancaster is Associate Dean for Enrollment and Student Services Assessments at Central Piedmont Community College in Charlotte, North Carolina.
Opinions expressed in Leadership Abstracts are those of the author(s) and do not necessarily reflect those of the League for Innovation in the Community College.