Coping Mechanisms and Support Systems for African American Male Administrators
July
2020
Leadership Abstracts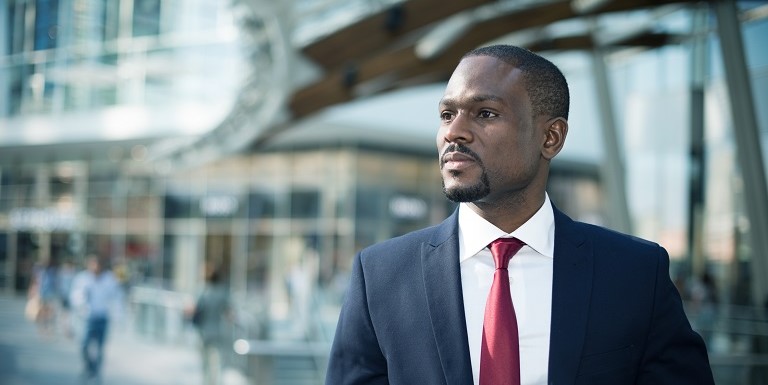 The higher education landscape is continually evolving. One of the main catalysts for this evolution is the changing demographic makeup of the United States. Based on factors such an aging White population, immigration, and birth rates, data from the U.S. Census Bureau (2014) indicate that minorities may be the majority by 2050.
Gillett-Karam, Roueche, and Roueche (1991) declared that the mission of community colleges, as a mirror of society, is to "recognize racial-ethnic and gender diversity and work to include members of ethnic minorities and women in all leadership roles, including faculty, administration, and support staff" (p. 24). In 1996, Bowen stated that the future of the U.S. is closely connected to community colleges' commitment to effective minority leadership. More recently, Kelley (2017) asserted, "If there is no attention to the inclusion of minorities and women in the leadership ranks, the community college will continue to have leadership pipeline issues" (p. 4). Furthermore, Lewis and Middleton (2003) said, "Community colleges still have plenty of room to grow when it comes to providing African Americans opportunities for equitable representation at different levels of the system" (p. 787).
With our society becoming more global by the day, diversity in community college leadership is more critical than ever. Racially diverse leadership can assist colleges in reflecting their mission and influence how they are viewed in their respective communities. Leaders who represent local student populations also serve as role models and provide students with a sense of comfort that they can find someone who looks like them on campus. While the higher education literature is replete with studies about retaining and advancing students and faculty of color (Fleming, 1984; Gregory, 1995; Harvey, 1999; Holmes, 2004; Jackson, 2001; Perna, Gerald, Baum, & Milem, 2007; Wolfe, 2010), little empirical data is available about engaging, retaining, and advancing community college administrators of color, particularly African American males.
This issue of Leadership Abstracts examines the experiences of African American men currently in leadership positions to find out what common factors have contributed to their success. In a qualitative study, eleven African American male senior administrators at community colleges were interviewed and asked the following question: What coping mechanisms and strategies do African American male administrators at mainstream institutions of education utilize to succeed? By sharing the perspectives of these minority leaders, the author hopes to support others who aspire to such positions as president, chancellor, vice president, provost, or dean at a community college, and to inform institutions in their efforts to build a pipeline for future African American male leaders.
Challenges for African American Males in Higher Education
The underrepresentation of minorities in community college leadership positions is an ongoing challenge (Gardner, Barrett, & Pearson, 2014; Rolle, Davies, & Banning, 2000; Williams, 2013). In 1989, Vaughan suggested that minority leadership at the community college level is essential to serving a diverse local community. Subsequent research noted that some technical and community colleges had increased efforts to ensure that quality minority applicants were prepared to fill leadership roles as they become available (Bumphus & Neal, 2008). Nevertheless, African Americans represent 13 percent of community college student enrollments while only 10 percent of the executive, administrative, and managerial positions in these organizations are occupied by African Americans (Walker-Anderson, 2007).
Rolle, Davies, and Banning (2000) conducted a qualitative study that focused on the career experiences of eight executive-level higher education administrators at community colleges and four-year institutions. The purposeful sample included six college presidents and two chancellors, all of whom were African American. The findings indicated that although academic preparation, self-assurance, leadership qualities, good communication skills, and the ability to be politically savvy were key to their career mobility, the overall consensus of participants was that their race significantly influenced their experiences.
Williams (2013) and Gardner et al. (2014) investigated the experiences of successful African American administrators at rural, predominantly White community colleges to identify factors that influenced their career successes or failures. Both studies reported results related to barriers and enablers of retention of African American administrators, and concluded that, due to the limited availability of literature on the topic, more research was necessary to help African American males persist into leadership positions. In other words, most of the literature to date focuses on the barriers these men encounter, but neglects to point out how these men overcame those barriers or what opportunities or supports assisted them on their journeys to becoming senior administrators.
Coping Mechanisms and Support Systems
Three main themes emerged from the author's interviews with African American male administrators. Cultural agility was identified as the primary coping mechanism for these men in their efforts to navigate multicultural environments as leaders. Professional development, networking, and mentorship were indicated as the most essential support mechanisms for the development of leadership skills and the ability to persist.
Cultural Agility
One of the primary ways African American males succeed is by having or developing a high level of adaptability; the ability to move in and out of different circles without losing one's sense of self offers great advantages. The Bush Foundation (2016, as cited in Brown et al., 2016) defines cultural agility as occurring when leaders "(1) understand their own culture and how it shapes their experience, (2) understand and appreciate cultural difference with others, and (3) incorporate this knowledge into their interactions and decision making" (para. 2). Caligiuri (2012) described cultural agility as "a mega-competency that enables professionals to perform successfully in cross-cultural situations" (pp. 4-5), further noting that, "Cultural agility is a practice, not an achievement, and building it is a process, not an event" (p. 5). Cultural agility is important for African American men to achieve because understanding one's own culture and being able to share one's experiences with others helps future leaders to be authentic and communicate with those from other cultures without feeling compromised.
Professional Development and Networking
One prevalent theme that surfaced in the interviews was the importance of professional development. Gardner et al. (2014) state that, "Professional preparation is, obviously, important to African Americans seeking to be successful in higher education administration" (p. 244). There are many opportunities for professional development, but being intentional is key to the success of African American males. Intentional professional development helps to create and build mentoring relationships, as well as support systems that can counter potential barriers in leadership journeys.
While there are not many forums that focus specifically on climbing the career ladder, there are many innovative ways for African American men to connect. Involvement in social media groups, inclusion in email listservs, and the development of email relationships all help African American men to feel comfortable and supported. Jackson (2004) states in his emerging engagement, retention, and advancement model that, "institutions should support and endorse professional development for their African American administrators" and provide professional experiences "beyond the diversity mission of the institution" (p. 217). He further notes that, "Often African American administrators get stuck in positions in which they must devote a significant portion of their time on diversity-related issues. Moving beyond diversity experiences will help the administrator gain a better understanding of operations on the whole campus" (p. 218).
Because the African American male network is so small in the community college leadership space, opportunities to attend events such as regional and national conferences or webinars, particularly to connect with other African American men, are vital for professional growth. In addition, the nine men who were required to move to different colleges or communities as leadership opportunities became available note that having a professional network and support system that extends beyond their institution helped them to transition to a new city or state.
By creating and offering professional development experiences, colleges support African American administrators who are more likely to stay because they feel a sense of investment in them as professionals and see the potential for growth and advancement. Professional development experiences also provide African American men opportunities to connect with others in the field to create a sense of belonging.
Mentorship
Maxwell (1995) emphasized the importance of leaders developing other potential leaders through mentorship, arguing that there is no success without a successor. Mentors play a key role in any person's success, but an even bigger role for African American male senior administrators. Efforts to recruit and retain students, faculty, and staff from underrepresented minorities have intensified on college campuses, particularly in response to increasingly diverse student bodies (Barrett & Smith, 2008). Mentoring has been identified as a method to both facilitate retention of minority students and promote professional growth and development of minority professionals (Davidson & Foster-Johnson, 2001; Patton, 2002; Tillman, 2001). Gardner et al. (2014) identify mentoring relationships as an enabler of success for African American male senior administrators.
As with professional development and networking opportunities, mentoring can take place online. Ensher (2013) discusses how mentoring has shifted and references new ways to mentor electronically:
With computer-mediated communication (CMC), including forms such as e-mail, instant messaging, chat rooms, social networking such as Facebook and LinkedIn, as well as video teleconferencing, mentors and mentees can easily communicate with one another from a distance. . . . e-mentoring opens up avenues of mentoring for demographic groups such as for women and people of color that may be underrepresented in certain careers and echelons and who may find it difficult to find face to face mentors. (p. 9)
Insights and Implications
African American men bring a variety of qualities and experiences to leadership positions. Support systems and coping mechanisms help these men stay focused on their goals and obtain and retain leadership positions. For example, one interviewee noted,
African American men are very mission-driven, very resilient, they're extremely intelligent, but they're extremely resourceful. . . . They have relationships across the spectrum. They work with the women, they work with other men, and they are a part of different fraternities, sororities, and/or social groups. They use their networks.
Another participant shared,
I think, particularly at the community college, it's understanding the plight of the underdog. African American men understand what it means to come into an environment where people have great expectations and you're being forced to rise to that level of expectation just like our students are expected to. African American males use these skills to approach problems differently, work with faculty and staff differently because they have experienced the treatment that some of our students receive.
Finally, a third administrator stated,
I think there is a certain amount of boldness we all typically get. It doesn't mean that no other president has it. I just think more African American men bring a boldness to the table, a boldness in terms of in how we go about our work. Some of the things we can control are the messages and perspectives we can share. There are some platforms I can speak freely on, and I would say if I was someone else, I probably couldn't speak as freely. [For example,] as an African American man, I know disparities that happen in our community . . . I can speak to that because of my background, because of what I came from.
Cultural agility, professional development, networking, and mentorship are essential to helping African American men navigate around barriers and gain access to leadership opportunities. Cultivating and creating these coping mechanisms and support systems give African American men the ability not only to prepare for these opportunities, but to thrive when the opportunities are presented. Much of the literature confirms that the barriers for African American men have remained relatively consistent over time. Internal and external barriers, including race, stereotypes, education, and socioeconomic status, continue to influence access to leadership positions in higher education. As this qualitative study and related literature demonstrate, methods for overcoming barriers to African American males' journeys to these roles needs further investigation. In the meantime, community college efforts to build mechanisms that support African American male ascension within the ranks will help create leaders that represent the cultural diversity of the students attending these institutions.
References
Barrett, T. G., & Smith, T. (2008). Southern coup: Recruiting African American faculty at an elite private Southern research university. American Educational Research Journal, 45(4), 946–973.
Bowen, R. C. (1996). From the projects to the presidency: An African American odyssey. New Directions for Community Colleges, 94, 13-23.
Brown, A., Cogshell, N., Gust, S., Mitchell, T. D., Nichols, S., & Plaut, J. (2016, Spring). Cultural agility: Leadership for change. Diversity & Democracy. Retrieved from www.aacu.org/diversitydemocracy/2016/spring/brown
Bumphus, W. G., & Neal, P. (2008, November 13). A new solution to an aging problem. Diverse Issues in Higher Education. Retrieved from diverseeducation.com/article/11958
Caligiuri, P. (2012). Cultural agility: Building a pipeline of successful global professionals. San Francisco, CA: Jossey Bass.
Davidson, M. N., & Foster-Johnson, L. (2001). Mentoring in the preparation of graduate researchers of color. Review of Educational Research, 71(4), 549-574.
Ensher, E. A. (2013). The impact of prior mentoring and computer-mediated communications experiences on willingness to participate in e-mentoring. The International Journal of Mentoring and Coaching, 1, 8-22.
Fleming, J. (1984). Blacks in college. San Francisco: Jossey-Bass.
Gardner, L., Barrett, T. G., & Pearson, L. C. (2014). African American administrators at PWIs: Enablers of and barriers to career success. Journal of Diversity in Higher Education, 7(4), 235-251. doi.org/10.1037/a0038317
Gillett-Karam, R., Roueche, S. D., & Roueche, J. E. (1991). Underrepresentation and the question of diversity. Women and minorities in the community college. Retrieved from files.eric.ed.gov/fulltext/ED331551.pdf
Gregory, S. T. (1995). Black Women in the academy: The secrets to success and achievement. New York: University Press of America.
Harvey, W. B. (1999). Grass roots and glass ceilings. African American administrators in predominantly white colleges and universities. Albany, NY: SUNY Press.
Holmes, S. (2004). An overview of African American college presidents: A game of two steps forward, one step backward and standing still. The Journal of Negro Education, 73(1), 21-39.
Jackson, J. F. L. (2001). A new test for diversity: Retaining African American administrators at predominantly White institutions. In L. Jones (Ed.), Retaining African Americans in higher education: Challenging paradigms for retaining students, faculty, & administrators (pp. 93-109). Sterling, VA: Stylus Publishing.
Jackson, J. F. L. (2004). An emerging engagement, retention, and advancement model for African American administrators at predominantly White institutions: The results of two Delphi studies. In D. Cleveland (Ed.), A long way to go: Conversations about race by African American faculty and graduate students (pp. 211-222). New York: Peter Lang.
Kelley, R. (2017). Community college leadership in the Midwest: Pathways, preparation, and competencies [Unpublished doctoral dissertation]. Iowa State University.
Lewis, C. W., & Middleton, V. (2003). African Americans in community colleges: A review of research reported in the community college journal of research and practice: 1990-2000. Community College Journal of Research & Practice, 27(9-10), 787-798.
Maxwell, J. C. (1995). Developing the leaders around you: How to help others reach their full potential. Nashville, TN: HarperCollins Leadership.
Patton, M. Q. (2002). Qualitative research and evaluation methods (3rd ed.). Thousand Oaks, CA: Sage Publications.
Perna, L., Gerald, D., Baum, E., & Milem, J. (2007). The status of equity for Black faculty and administrators in public higher education in the South. Research in Higher Education, 48(2), 193-228.
Rolle, K. A., Davies, T. G., & Banning, J. H. (2000). African American administrators' experiences in predominantly White colleges and universities. Community College Journal of Research & Practice, 24(2), 79-94.
Tillman, L. C. (2001). Mentoring African American faculty in predominantly White institutions. Research in Higher Education, 42, 295-325.
U.S. Census Bureau. (2014). 2014 national population projections tables. Retrieved from www.census.gov/data/tables/2014/demo/popproj/2014-summary-tables.html
Vaughan, G. B. (1989). Leadership in transition: The community college presidency. Riverside, NJ: American Council on Education/Macmillan Publishing Company.
Walker-Anderson, M. (2007). A phenomenological study of African American community college leaders [Unpublished doctoral dissertation]. Walden University.
Williams, M. M. (2013). Why can't we get more minority applicants for our openings?" African American leadership at rural and least culturally diverse community college administrations: Staying or leaving [Unpublished doctoral dissertation]. University of California Davis.
Wolfe, B. L. (2010). When being Black isn't enough: Experiences and persistence strategies of six African American administrators at a PWI [Unpublished doctoral dissertation]. Auburn University.
Michael Couch II is Director, Financial Aid Outreach, at Ivy Tech Community College in Indianapolis, Indiana.
Opinions expressed in Leadership Abstracts are those of the author(s) and do not necessarily reflect those of the League for Innovation in the Community College.