Collaborating for Change: How Leadership Transformed Police Academy Curriculum
January
2021
Leadership Abstracts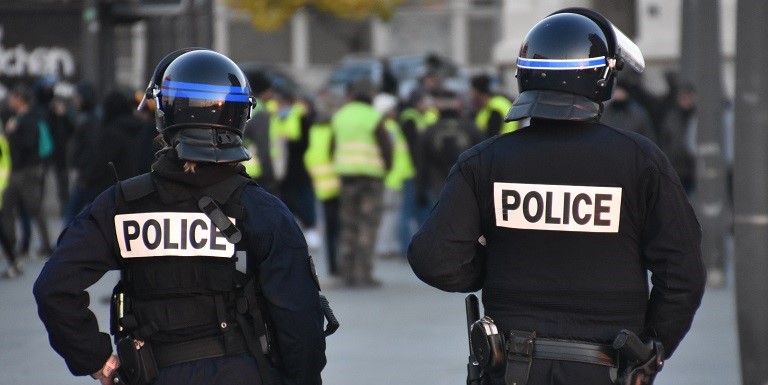 On May 25, 2020, George Floyd was killed while in custody of Minneapolis police officers. People in the United States and around the world took to the streets, protesting police brutality. As a direct result of this incident, Delta College determined that it was vital to infuse antiracist education into its police academy curriculum in order to best serve the community and respond in a positive way to a highly charged social and political movement. For the purposes of this article, antiracist education is defined as education that "considering class, race, and gender inequity, . . . places race at the center of its analysis," thus exposing "direct links to unequal power, a system of oppression and privilege, and institutional practices" (National Museum of African American Culture and History, n.d., para. 17).
In the weeks following Floyd's murder, Dr. Jean Goodnow, President of Delta College, decided that expanding Delta's police academy curriculum to include a course that focuses on the history of systemic inequality was one way in which the college could address a community need and more effectively prepare cadets for positions in police departments locally and across the nation. She and Dr. Reva Curry, Vice President of Instruction and Learning Services, contacted Dr. Angela K. Guy-Lee, a tenure-track sociology and anthropology instructor, to discuss additional education for recruits. This collaborative leadership effort between administrators, faculty, staff, community stakeholders, and the college's police academy coordinator led to the creation of a course to educate police academy recruits about race and structural inequality.
Collaboration is common at community colleges (Gulley, 2017). Community colleges are usually smaller than four-year institutions, integrated into local communities, and established to prioritize their students' practical needs. The primary objective of many community college students is to earn a credential for employment. Community colleges work directly with local industries to facilitate mutually beneficial relationships by training students to fulfill local employers' needs while ensuring graduates access to employment opportunities (Cohen, Brawer, & Kisker, 2013). The creation of Delta College's police academy course—Race: A Social Construction—exemplifies collaboration at a community college, with innovative thinkers working together to achieve their goals.
Design Thinking
Tim Brown (2008) identified the following characteristics of design thinkers and how those characteristics are beneficial to organizations:
Empathy: "They can imagine the world from multiple perspectives" (p. 3).
Integrative thinking: "They . . . exhibit the ability to see all of the salient – and sometimes contradictory – aspects of a confounding problem and create novel solutions that go beyond and dramatically improve on existing alternatives" (p. 3).
Optimism: "They assume that no matter how challenging the constraints of a given problem, at least one potential solution is better than the existing alternatives" (p. 3).
Experimentalism: "Significant innovations don't come from incremental tweaks" (p. 3).
Collaboration: "The increasing complexity of products, services, and experiences has replaced the myth of the lone creative genius with the reality of the interdisciplinary collaborator" (p. 3).
Brown's (2008) attributes of design thinkers provide an informative template of how Race: A Social Construction went from an idea to an active course in less than three months.
Empathy
The aftermath of George Floyd's murder elicited a wide array of emotions. Considering diverse community members' perspectives was integral to creating a successful course—a course that educates without passing judgment. The second meeting about the class included college administrators, faculty, the college's Director of Public Safety and police academy coordinator, local law enforcement, and a community center director. All the stakeholders expressed their perspectives about the best way to create a course that focuses on race and structural inequality. The meeting encompassed Brown's (2008) archetype of empathy by removing the institutional barriers created by information silos and encouraging a "culture for user-centered creative problem solving" (Cohen et al., 2013, p. 553). Central to engaging in empathetic dialogue is acknowledging the validity of diverse perspectives.
Integrative Thinking
The college's senior administration removed barriers to expanding the police academy's curriculum by not increasing police academy tuition to pay for the new course. Dr. Karl Rishe, Vice President of Educational and Student Services, and Pam Clark, Executive Director of Institutional Advancement, collaborated to obtain course funding from the college's Foundation for the first cohort of recruits. Dr. Goodnow has also committed to supporting the second cohort of police academy recruits' tuition with Foundation funds. The college will explore grants or outside funding to absorb course costs for the fall 2021 cohort. Creating this course to benefit recruits, law enforcement agencies, and local communities also supports Delta College's community engagement mission.
Optimism
The charge by college administrators to create a course that benefitted a myriad of people was optimistic at its core. Race and structural inequality are emotionally charged topics. Given the national protests and counter-protests, the college hoped that a course focused on educating police academy recruits about the history of race could be operationalized. Regardless of the team members' different perspectives, everyone agreed that a class about the social construction of race would benefit the police recruits and the communities they will eventually serve.
Experimentalism
As the college president wanted the course to be ready for the fall 2020 cohort of police academy recruits, the team had less than three months to move from conceptualization to implementation. Goodnow understood that a semester-long course, rather than a few hours of targeted diversity training, required an innovative approach as well as increased opportunities for dialogue between the instructor and recruits. Brown (2008) characterized design thinkers as those who realize that innovative changes involve more than incremental tweaks. Goodnow's leadership assisted the collaborative team by challenging us to think about how we could execute a course that was mutually beneficial to recruits and community members. Her confidence in the team resulted in curricular changes.
Collaboration
According to Gulley (2017), community college collaboration often focuses on specific departments or service areas. In this case, the mandate to operationalize a course in a few months necessitated intra-institutional collaboration, and the Academic Vice President and Vice President of Educational and Student Services worked together to support the instructor and the college's police academy coordinator. However, Race: A Social Construction aligns with a desire to enhance student learning outcomes while simultaneously preparing the same students to meet industry needs—to increase understanding between law enforcement and the communities it serves.
Brown (2008) asserts that intra-institutional collaboration is critical for meeting the "complexity of ideas, perspectives, and problems" (p. 3) that typify diverse communities. Utilizing institutional capital or human assets requires an administrator to remove information silos to facilitate idea sharing. During the planning sessions for Race: A Social Construction, new lines of communication were established.
Delta's police academy coordinator and course instructor collaborated to determine class meeting dates and times. Usually, academic course schedules are determined by the discipline coordinators and academic deans. However, the established police academy curriculum made room for a new course, and the course instructor deviated from the regular course schedule to accommodate the police academy schedule. Given the police academy's regimented schedule, flexibility was essential to the course's successful implementation.
Delta College benefits from its embeddedness with three counties; when community perspectives are needed to achieve an institutional goal, local stakeholders are willing to share their thoughts. For instance, Race: A Social Construction was developed with input from local law enforcement and other stakeholders in the local community.
Responding to a Community Need
The organizational structure of a community college lends itself to collaboration. Delta College's creation and implementation of a course for police academy recruits is an excellent example of the benefits of intra-institutional collaboration resulting in a curricular change that aids recruits and the communities they will serve.
Goodnow's leadership brought people together to collaborate. Ideas were shared between college representatives, local law enforcement, and community stakeholders. Communication established during the conceptualization and implementation of Race: A Social Construction generated new ideas. Delta College is working closely with local law enforcement agencies to determine best practices for turning the semester-long course into law enforcement officers' training.
Conceptualizing and operationalizing Race: A Social Construction was possible because administrators, faculty, and staff worked together. According to Brown (2008), design projects require inspiration, ideation, and implementation. The aftermath of George Floyd's death provided the impetus to create dialogue and curriculum about race, race relations, and social inequality. Multiple meetings with Delta College administrators, faculty, staff, local law enforcement, and community members allowed for the generation of ideas for the course. Finally, intra-institutional collaboration made implementing the course in less than three months a reality. Delta's efforts can serve as an example of a community college taking a leadership role in responding to a community need in a timely and innovative fashion.
References
Brown, T. (2008, June). Design thinking. Harvard Business Review, 1-9.
Cohen, A. M., Brawer, F. B., & Kisker, C. B. (2013). The American community college (6th ed.). Wiley.
Gulley, N. Y. (2017). Mission-driven collaboration between academic and student affairs in community colleges. Journal of College Student Development, 58(3), 463-468.
National Museum of African American Culture and History. (n.d.). Talking about race. https://nmaahc.si.edu/learn/talking-about-race/topics/being-antiracist
Angela Guy-Lee is a sociology and anthropology instructor at Delta College in University Center, Michigan.
Opinions expressed in Leadership Abstracts are those of the author(s) and do not necessarily reflect those of the League for Innovation in the Community College.