The Impact of Performance-Based Funding on a Community College
July
2019
Leadership Abstracts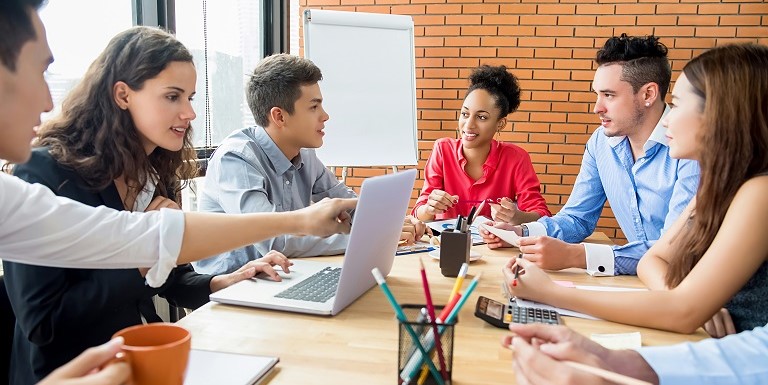 Nearly a decade after completion surpassed access as the primary goal of community colleges, completion statistics for community colleges are still not encouraging. Three years after enrolling, only 32 percent of first-time, full-time community college students have graduated with an associate degree or certificate (National Center for Education Statistics, 2019). At the same time, state budgets have become more restricted, and state lawmakers are carefully considering how to allocate their limited funds to higher education (Miao, 2012). Instead of traditional funding based on enrollment, many states are shifting to a performance-based model that emphasizes student outcomes and prioritizes results (Jones, 2014). As of FY 2018, twenty-five U.S. states are implementing, and another five are developing, performance-based funding (PBF) policies (Snyder & Boelscher, 2018). This fundamental shift in the way funding is allocated has created concerns in states where the majority of money is assigned based on performance. This article focuses on how a community college was able to adapt to this change and excel in the new funding climate.
Ohio Funding Model
In 2012, Ohio implemented a state-level policy that allocates State Share of Instruction (SSI) funding based 100 percent on performance metrics (Ohio Board of Regents, 2014). Fifty percent of higher education funding is related to successful course completion and 25 percent is associated with success points, which include student success in developmental math and English courses as well as in their first twelve, twenty-four, and thirty-six credit hours (Ohio Association of Community Colleges, 2013). The final 25 percent is linked to completion milestones, which include associate degree completion, long-term certificate completion (30+ credit hours), and transfer with a minimum of 12 credit hours to a four-year institution (Ohio Association of Community Colleges, 2013). Ohio phased in the new funding model, tying a more significant percentage of funding to performance each year—from 5 percent in 2011 to 50 percent in 2014 and 100 percent in 2015—thus allowing colleges a chance to acclimate to the changes over time (Dougherty, Natow, Hare, Jones, & Vega, 2011).
Clark State Community College Adapts to the New Reality
For the past three years, Clark State Community College has received the second highest increase in SSI as a result of ongoing collaboration across the college: not a one-and-done project, but a distinct culture change that involves relationship building. Egos were set aside and people worked together (slowly at the beginning) on projects that would impact the funding formula. Since the change in funding was gradually introduced, the college had a chance to acclimate to the idea and faculty and staff were presented with the information continuously to reinforce their understanding that change was necessary to succeed in this new climate.
Clark State is a small- to medium-sized college with approximately 6,000 students across four campuses in Southwest Ohio. The college's size can make talking across departments more natural and collaboration possible. However, the culture shift has been a slow, deliberate process that has been several years in the making. The following sections describe some of the projects that were undertaken as a result of the change to PBF and the college's desire to increase student success.
Strategic Plan
Clark State's strategic plan was adopted shortly after a new president came on board in 2013. The plan was developed with the realization that the college could not continue as it had in the past; student outcomes needed to improve as a result of changes to funding. According to Delprino (2013), strategic plans can transform institutions as well as the people who work at and attend them, if built correctly. At Clark State, faculty, staff, and administrators from the entire college were involved in crafting the plan via a consensus-building effort that took almost an entire academic year. Buy-in from every stakeholder was generated, as everyone understood they had a part to play in executing the shared mission, vision, and goals. The plan created a roadmap for where the college needed to go, and the directions required to get there.
First-Year Experience Course
Research indicates that college experiences during the first year at an institution influence student success (Newman, 2016; Noel, Levitz, & Saluri, 1985; O'Gara, Mechur Karp, & Hughes (2009). According to a 2010 study by ACT, completion of a first-year experience (FYE) course contributes significantly to postsecondary persistence. Based on the importance of success, persistence, and credit accrual in the PBF formula, Clark State combined two existing courses—one designed and taught by Student Services and the other by Academic Affairs—to create a comprehensive first-year experience course with input from representatives from across the college. The new course, which retains the best parts of the previous courses, has helped students to complete and persist. Students who enroll in the new FYE course in their first term at Clark State are 11 percent more likely to persist to the next term than those who do not; students who pass the course in their first term are almost 30 percent more likely to be retained than those who do not take the course in their first term. To ensure that the FYE course remains relevant, yearly meetings are held to discuss the course and make improvements based on student, staff, and faculty input.
Highly Enrolled Courses With Low Completion Rates: Tutoring and Supplemental Instruction
With 50 percent of the funding formula focused on course completion, it was essential for Clark State to investigate course completion rates and to identify ways of increasing success. To start, the department of Institutional Research identified highly enrolled courses with low completion rates. Academic deans worked with Student Services to increase the number of tutors for these classes and then worked with faculty to inform students of the tutoring schedule and encourage participation. Since the number of students who attended tutoring was limited, a multi-department group identified supplemental instruction (SI) as a way to improve success in these classes. By working collaboratively with faculty leads, the deans were able to create course sequences with SI sessions held between course block schedules. SI increased completion rates of students who attended five or more SI sessions to 67 percent, compared to 41.5 percent for their classmates who attended up to four sessions; however, students were still not attending unless required by the instructor. To offset this, Student Services worked with faculty to make attendance of SI mandatory. Consequently, there has been an increase in completion rates for course sections with an SI component. This model has since been expanded to other courses.
Academic Council
Recognizing that a venue was needed for discussion of ideas and changes being implemented across the college as a result of PBF, Clark State repurposed its Academic Council to focus on strategic initiatives. Before this change, council meetings lacked direction and a true purpose. Council representatives from academic divisions, enrollment, advising, testing, registrar, financial aid, IT, and marketing now meet regularly to share information about existing efforts, brainstorm new ideas, gather input, and discuss challenges. These meetings have greatly helped interdepartmental communication and collaboration by providing a regular forum for honest dialogue.
Strategic Scheduling
In an effort to help students identify their schedules early and to increase credit accrual and, eventually, graduation rates, Clark State now makes a full academic year of course calendars available for student registration at any time. This change was difficult to navigate in the beginning, as it required more time and effort to plan out a full year; however, it has become easier in subsequent years through interdepartmental collaboration. Recognizing that the Success Coaches could provide much needed insight into the times and types of classes students need, these advisors now review and suggest modifications to proposed schedules before they go live. Additionally, faculty coordinators meet to deconflict course offerings to ensure that technical and general education classes do not interfere with students' block schedules. This project allows us to impact all aspects of the funding model by offering classes strategically.
My Academic Plan
To help positively impact completion, a team of representatives from Student Affairs and Academic Affairs was created to select new software to help students visualize a clear path to graduation. The goal of the software implementation was to prevent course confusion and degree ambiguity by providing clearly defined program maps. After numerous demonstrations, the team chose My Academic Plan (MAP). Students report to faculty and staff that they appreciate being able to visualize their progress toward completion.
Lessons Learned Along the Way
While Clark State Community College became more collaborative as a result of PBF, other institutions need not wait for a similar impetus. First, the college must simply want to improve student outcomes. Second, support is needed from the president and upper levels of the organization; time to try different things and to keep making changes until initiatives have the desired effects is essential. Third, data should be collected to ensure that institutional changes are meeting the needs of students and the institution. Finally, it is important to obtain buy-in by participants involved in strategic initiatives. Clark State did this by providing faculty, staff, and administrators at all levels information on an ongoing basis and by involving them in efforts to improve student success. This has been a long journey for Clark State; one that has taken a great deal of time and effort. However, now that the college has made these changes, the possibilities are endless.
References
ACT. (2010). What works in student retention: Fourth national survey. Community colleges report. Retrieved from files.eric.ed.gov/fulltext/ED510455.pdf
Delprino, R. (2013). Human side of the strategic planning process in higher education. Ann Arbor, MI: Society for College and University Planning.
Dougherty, K., Natow, R., Hare, R., Jones, S., & Vega, B. (2011). The politics of performance funding in eight states: Origins, demise, and change. Community College Research Center. Retrieved from ccrc.tc.columbia.edu/media/k2/attachments/performance-funding-8-states.pdf
Jones, T. (2014). Performance funding at MSIs: Considerations and possible measures for public minority-serving institutions. Atlanta, GA: Southern Education Foundation. Retrieved from www.racialequitytools.org/resourcefiles/Performance-Funding-at-MSIs.pdf
Miao, K. (2012). Performance-based funding of higher education: A detailed look at best practices in 6 states. Washington, DC: Center for American Progress. Retrieved from cdn.americanprogress.org/wp-content/uploads/issues/2012/08/pdf/performance_funding.pdf
National Center for Educational Statistics. (2019). The condition of education 2019. Retrieved from nces.ed.gov/pubsearch/pubsinfo.asp?pubid=2019144
Newman, J. F. (2016). A first-year experience course and its relationship to retention and academic success at a public community college. (Doctoral dissertation). Retrieved from Electronic Theses and Dissertations. (3157)
Noel, L., Levitz, R., & Saluri, D. (1985). Increasing student retention: Effective programs and practices for reducing the dropout rate. San Francisco: Jossey-Bass
O'Gara, L., Mechur Karp, M., & Hughes, K. L. (2009). Student success courses in the community college: An exploratory study of student perspectives. Community College Review, 36(3), 195-218.
Ohio Association of Community Colleges. (2013). SSI allocation recommendations. Retrieved from www.gongwer-oh.com/public/130/2yrfunding1-6.pdf
Ohio Board of Regents. (2014, December 31). State Share of Instruction report. Retrieved from www.ohiohighered.org/sites/ohiohighered.org/files/uploads/financial/ssi/SSI_Performance-Based-Funding-Evaluation-Report_Dec2014.pdf
Snyder, M., & Boelscher, S. (2018). Driving better outcomes: Fiscal year 2018 state status & typology update. Washington, DC: HCM Strategists. Retrieved from hcmstrategists.com /wp-content/uploads/2018/03/HCM_DBO_Document_v3.pdf
Aimee Belanger-Haas is Dean, Business and Applied Technology, at Clark State Community College in Springfield, Ohio.
Opinions expressed in Leadership Abstracts are those of the author(s) and do not necessarily reflect those of the League for Innovation in the Community College.