A Change of Focus
February
2023
Leadership Abstracts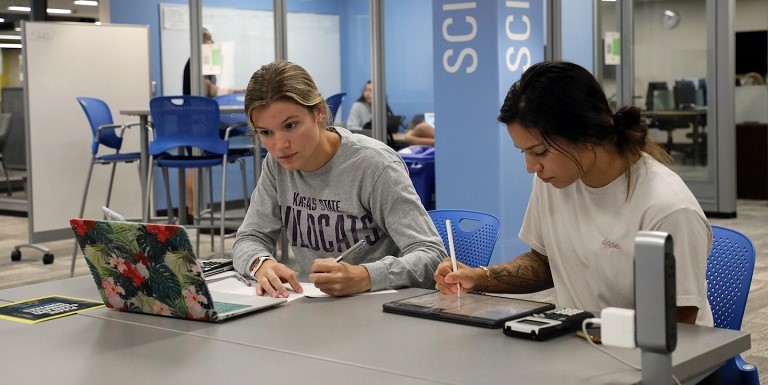 Not every innovation requires a seismic shift in thinking. In some cases, innovation arises from a simple change in mindset and the courage to try a small adjustment in the way we address a problem.
In 2018, Johnson County Community College (JCCC) began discussing a new approach to two nagging issues for the college and its K-12 partners. JCCC, like the rest of the higher education sector, had seen a steady decline in enrollment over the previous 10 years—from more than 20,000 credit students to around 17,000 students (Johnson County Community College, 2022). JCCC had long served students in the county that was, in many ways, Kansas's economic engine, and these declines were concerning. They left seats available in many classes, which hurt the efficiency of some academic departments, and some spaces on campus that should have been serving students were vacant.
At the same time, retirements within many of the local school districts, coupled with a lack of new high school faculty with the appropriate credentials to deliver the curriculum as set by the Higher Learning Commission, JCCC's accrediting body, were endangering the college's ability to serve its constituents. JCCC serves more than 4,000 students who regularly garner college credit through JCCC's early college program, College Now, in fields that span everything from Automotive Technician training to more Liberal-Arts-focused offerings like Psychology and English Composition (Johnson County Community College, 2022).
Conversations regarding how to meet the county's early college needs, which the college had served for over three decades, centered on a model that required faculty who no longer existed in the high schools. In many meetings with local K-12 superintendents, frustration with not being able to serve their well-prepared students began to surface. Likewise, louder and louder voices were questioning the dollars spent on campus facilities that were serving a declining number of students. JCCC trustees began to question their support for the facilities master plan that included the building of new infrastructure like the Hugh L. Libby Career and Technical Education Center (CTEC), a 69,000 square foot technical center set to open in the summer of 2019. Boasting 14 laboratory spaces and a large suite of classrooms, the new building represented a commitment by the college and its board to revolutionize teaching methods in vocational training fields like electrical technology; heating, ventilation, and cooling; and construction management. CTEC complemented an additional $2 million dollar investment in active learning classroom upgrades completed over the previous two years that enabled the sprawling suburban campus in Overland Park, Kansas, to deploy new teaching strategies that would meet the needs of students more interested in project-based and team-focused learning approaches than a traditional lecture-focused model.
It was at the crossroads of these issues that JCCC shifted its focus and considered something simple that changed everything: What if a single solution could solve two problems? Johnson County's Early College Office and a local school district administrator brought forward an idea born from three desires: to work more closely with their high school partners, to meet the county's ongoing need to provide high school students with opportunities to earn college credit, and to help JCCC better utilize its stellar facilities and faculty. In meeting with officials from the Blue Valley School District, one of JCCC's strongest K-12 partners, the campus inaugurated a new model for early college, a program that has come to be called Career Ready/Dual Degree.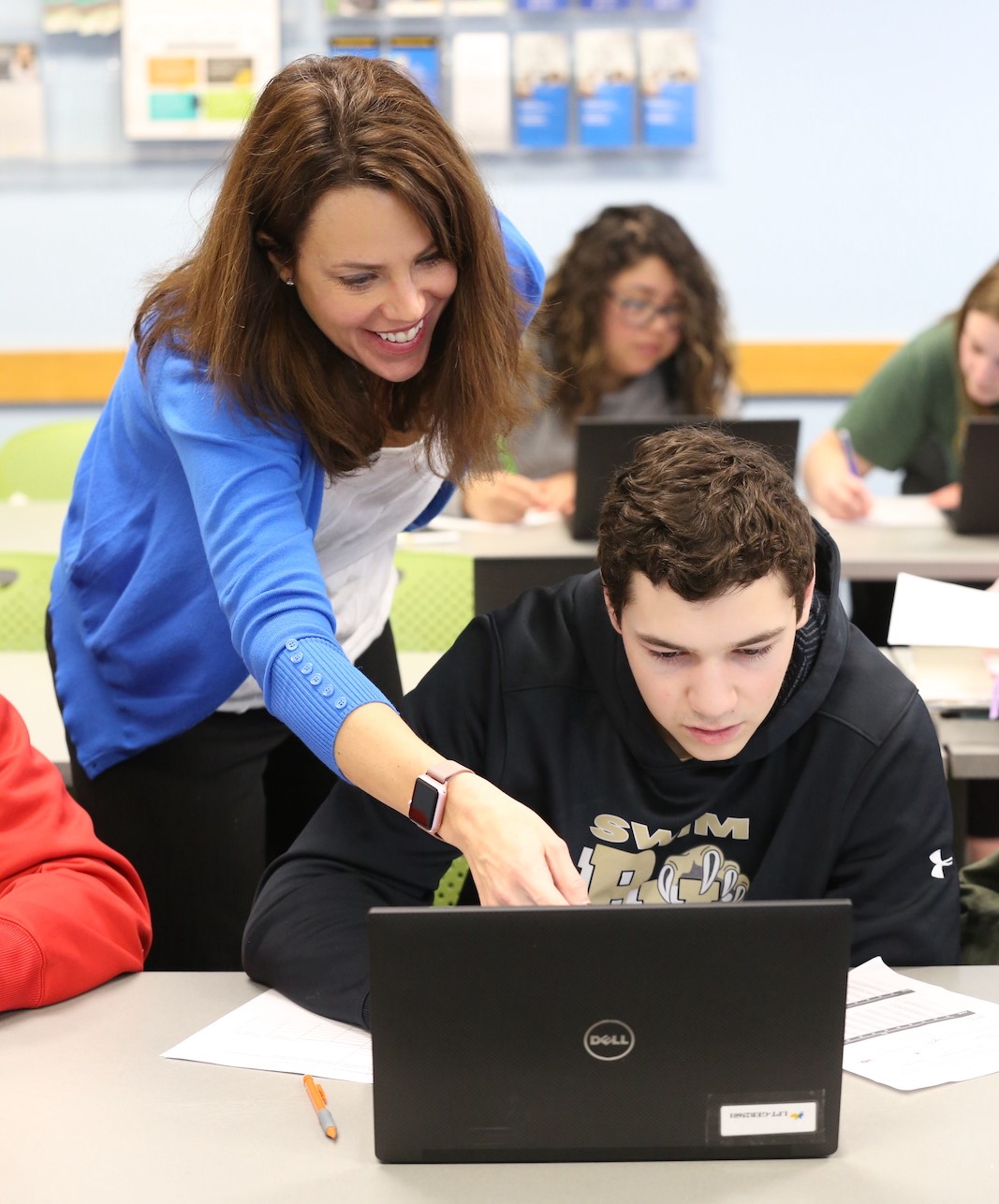 The design of the program follows a common model: High school students from the area attend classes on the JCCC campus alongside regularly matriculating adult students. But what is unique is that the college partnered with the school district to pilot sharing a staff member—a counselor based in the high school who would be responsible for meeting with, advising, and shepherding students through their program choices using training in the college's transfer and career advising model. This staff member is considered a member of the Office of Early College at JCCC. As a result, the program benefits from having a foot in both the K-12 and higher education worlds, which leads to a better understanding of and ability to blend the paradigms. This, in turn, helps students to be more successful and aids in student retention and completion. Nothing about this approach was particularly revolutionary in the landscape of higher education, but it was an important shift for JCCC. It deepened the connection between the college and the school district and represented a new commitment to advising and supporting early college students.
The program began in 2019 with a pilot of 21 students—10 dual-degree students pursuing the transfer A.A. and 11 students pursuing direct-to-work career certifications—who committed to the intrusive advisement. The program has grown steadily each year. As designed, it will add a new school district every two years, with an expansion of services and degree offerings, until all districts in the service area are served by the model. Sarah Beren, inaugural District Coordinator of the program for the Blue Valley School District said,
This partnership has been life-changing for the students and their families. Associate degree students are reducing their future student debt by as much as half, and they're taking exciting classes in subjects that reach far beyond what their home high school can offer. They are going on to four-year universities well prepared by this partnership for the academic rigor. Students enrolled in the career-ready certification programs find purpose in school, sometimes for the first time in their lives. These programs allow kids to gain academic knowledge, technical skills, and the professional habits that will help them succeed in the decades to come.
As of 2022, the program has quintupled in size and includes students from the nearby DeSoto school district.

(Johnson County Community College, 2021)
In spring 2021, coming out of the pandemic, Dr. Andrew Bowne, JCCC President, was proud to confer Associate in Arts degrees to the first graduates of the program, marking an important milestone in the way Johnson County residents saw the work of their community college. These students simultaneously received their two-year degrees and their high school diplomas, thanks to the work done by the Blue Valley district liaison to align the students' college course choices with the state high school standards for graduation. The process created a pipeline of reverse transfer between the college and the Blue Valley high schools.
This kind of alignment was considered impossible for decades in Kansas high schools. However, stepping back and shifting focus to what might be possible—instead of what has always been done—started a chain of a positive change for the college, which continues to seek new ways to serve its community, and for area school districts, who want to continue to offer opportunities for students to earn college credit while in high school.
References
Johnson County Community College. (2021). Report to our community: 2021. https://www.jccc.edu/about/story/files/annual-reports/2021-annual-report.pdf
Johnson County Community College. (2022). Student Enrollment Summary - Fall 2017 to Fall 2022. https://www.jccc.edu/about/leadership-governance/administration/institutional-effectiveness-branch/files/_blocks/enrollment-summary-fall-17-22-av.pdf
Mickey McCloud is Executive Vice President and Chief Academic Officer at Johnson County Community College in Overland Park, Kansas.
Opinions expressed in Leadership Abstracts are those of the author(s) and do not necessarily reflect those of the League for Innovation in the Community College.