League for Innovation Celebrates Excellence at Community Colleges
January
2021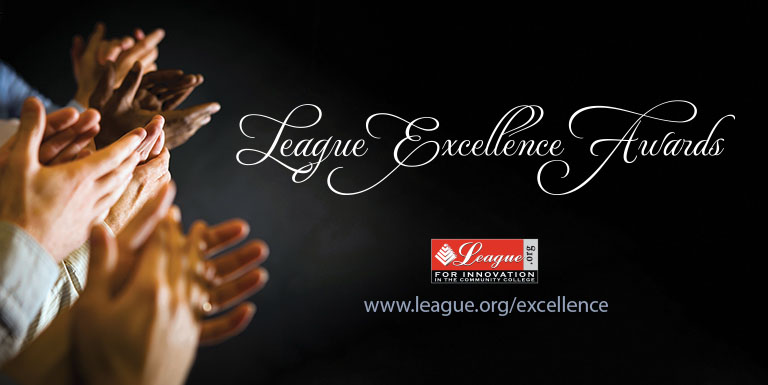 The League for Innovation has been dedicated to informing, inspiring, and celebrating innovation in learning, teaching, staff development, and student success for over 50 years. Since 2012, we have been recognizing outstanding faculty, staff, and leaders in the community college field who have made a significant difference in the lives of students and in the communities their colleges serve with Excellence Awards.
The awards are open to League Board and Alliance member colleges, which determine the criteria and selection of those nominated based on their ideals of faculty and staff excellence. The League recognizes Excellence Award recipients by featuring them on our website and in the 2020-2021 League Awards Program, and recognizing them at the 2021 Innovations Conference, to be held online March 1-4. Each recipient receives a specially cast, pewter medallion; a certificate; and a copy of the Awards Program in recognition of their distinguished status.
Click here to see a list of the 2020-2021 Excellence Award recipients.