League for Innovation Celebrates Excellence and Innovation at Community Colleges
March
2019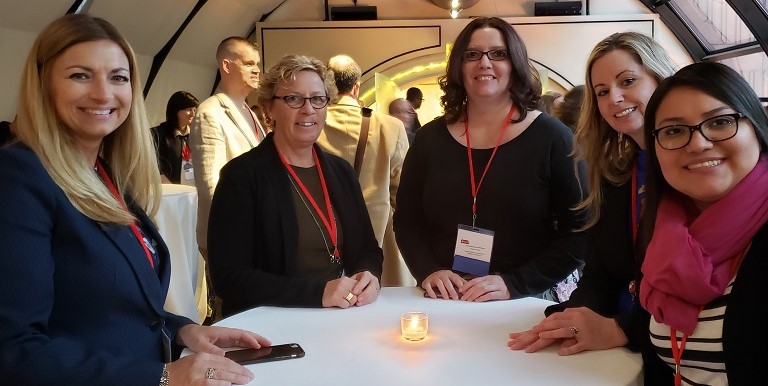 Established over 30 years ago, the League's Innovation of the Year Award was devised as a way to recognize significant innovations at League Board and Alliance member colleges. These innovations reflect capstone achievements and the spirit of innovation and experimentation upon which the League was founded. Each year, community college programs, practices, and partnerships and the faculty, staff, and administrators who create and implement them, are celebrated for their innovative approach to serving students and communities across the nation and internationally.
In 2012, the League established the John & Suanne Roueche Excellence Awards to celebrate outstanding contributions and leadership by community college faculty and staff at League Board and Alliance member institutions. Recipients are recognized in a series of activities and promotions and honored at special events at the League's Innovations Conference each spring.
Recipients of 2018 Innovation of the Year Awards and Excellence Awards were acknowledged at the Innovations Conference in New York City, February 24-27, 2019, with special events and onsite signage.
Monday evening's exclusive League Awards Reception featured a celebratory toast and remarks by Dr. Rufus Glasper, President and CEO, League for Innovation in the Community College, and Dr. John Roueche, Sid W. Richardson Regents Chair Emeritus, and Director, Community College Leadership Program, The University of Texas at Austin, who congratulated award recipients and reflected on the important work of community college educators. Recipients enjoyed this festive occasion against the stunning backdrop of midtown Manhattan.
Dr. Roueche also provided the keynote address for the Excellence Awards Celebration, where recipients participated in the ceremonial donning of their specially cast award medallions. In addition, all recipients and their college presidents received a 2018 John & Suanne Roueche Excellence Awards Program, which includes the names, titles, and colleges of 2018 honorees and features congratulatory ads from League member colleges. 
Visit the following Web pages to learn about the 2018 recipients and to view and/or download the Excellence Award Program.
2018 Innovation of the Year Award Winners
2018 Excellence Award Recipients
2018 Excellence Award Program