Josh Wyner Honored With ETS O'Banion Prize
March
2018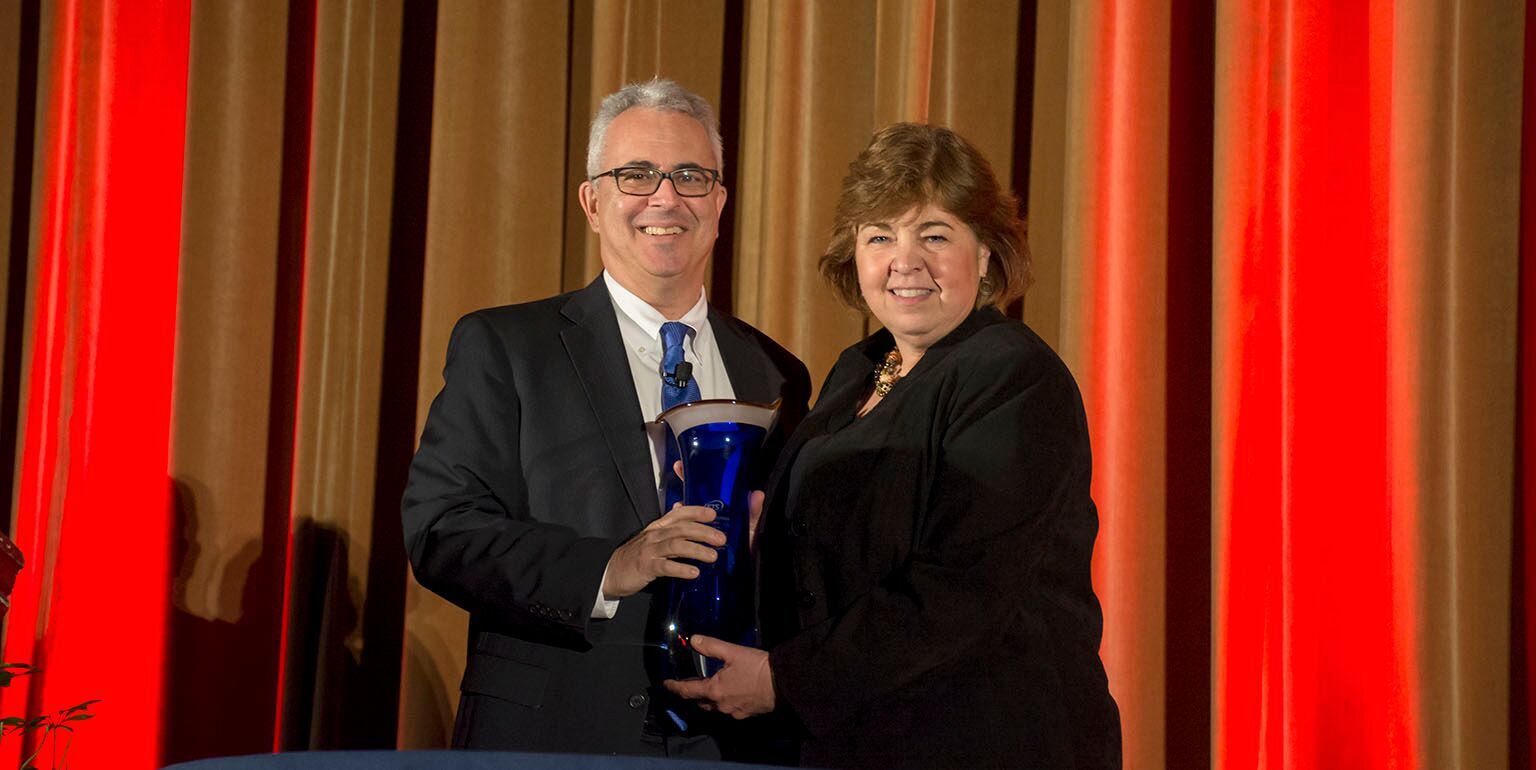 Josh Wyner, founder and Executive Director of the College Excellence Program and Vice President at the Aspen Institute, was presented with the ETS O'Banion Prize at the League's Innovations Conference on Tuesday, March 20.
Victoria Monaghan, Director of Strategic Initiatives at Educational Testing Service, presented the award to Wyner for his contributions to the improvement of teaching and learning. Wyner's work has centered around advancing college practices, policies, and leadership that significantly improve student outcomes, with a focus on students who are historically underserved in higher education.
Wyner has spent the past two decades designing and building new organizations that promote talent development and social mobility.
He has authored numerous publications about education, including a book, What Excellent Community Colleges Do: Preparing All Students for Success (Harvard Education Press, 2014). He has a B.A. from Vassar College, a MPA from Syracuse University, and a J.D. from New York University School of Law.
After accepting the award, Wyner went on to keynote Tuesday's plenary session, discussing five themes from his work with excellent community colleges and offering examples from institutions that are engaged in this work. He emphasized the need for community colleges to focus not only on access and completion, but also on ensuring that graduates are prepared for family-wage employment.
The ETS O'Banion Prize is sponsored by Educational Testing Service and is named for Terry O'Banion, president emeritus of the League who is a major influencer in community college teaching, learning, and leadership.
The League's Innovations Conference started Sunday, March 18, in National Harbor, Maryland, and runs through Wednesday, March 21.