Innovation of the Year Awards Honor Community College Educators and Innovative Programs That Serve Students
July
2020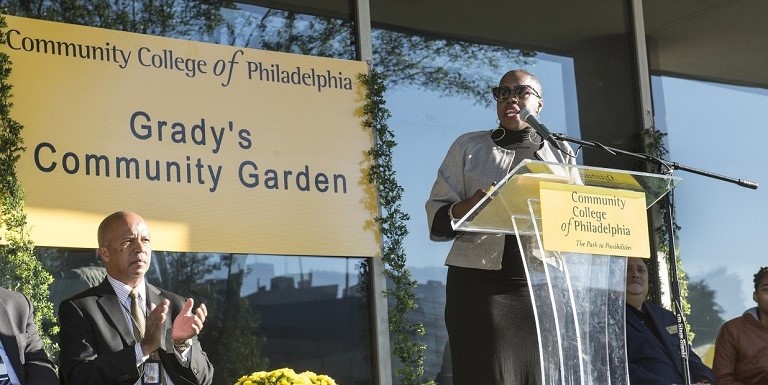 Established over 35 years ago, the League's Innovation of the Year award was devised as a way to recognize significant innovations at League Board and Alliance member colleges. These innovations reflect significant achievements and the spirit of innovation and experimentation upon which the League was founded. This award is designed to recognize innovative programs, practices, partnerships, policies, and activities that improve the ability of institutions to serve students and the community and to honor the faculty, staff, and administrators who have created and implemented them. Granting this award provides a venue for showcasing these innovations and the dedicated community college educators who strive for excellence on a daily basis.
League Board and Alliance institutions submit a wide spectrum of innovative initiatives undertaken within the academic year. One of this year's winning innovations is Institute of Technical Education's portable online chemical oxygen demand system. The college developed a safe, low-cost portable kit that uses air at room temperature instead of hazardous chemicals to analyze the chemical oxygen demand (COD) level in wastewater treatments. The process takes less than 15 minutes, thereby attaining higher overall efficiency and productivity, and the annual cost savings generated by this project is estimated between $300,000 to $700,000 SGD.
Faculty, staff, and students at Community College of Philadelphia worked together to create Grady's Garden on campus as a way to address local food insecurity. The goal was to help students learn to grow and choose healthy foods and to learn about sustainability and self-sufficiency in this area. As plans were being made for the greenhouse, students started a horticulture club and faculty incorporated lessons on food access and sustainability into courses. Since the garden opened, it has become a hub for events and food-related activities, including cooking demonstrations, food giveaways, instructions on creating gardens, opportunities to learn about benefits like SNAP, and more.
At Austin Community College, a 35-acre state-of-the-art LEED Silver certified facility was designed to augment training for the regional labor force and first responders. Since opening in 2018, over 100 public and private agencies involving more than 6,100 personnel have trained at the Public Safety Training Center, which includes a 50-yard indoor firearms range, 8,000 square foot tactical training venue, and emergency vehicle operations course. The center also provided an opportunity for the Criminal Justice, Emergency Management, and Emergency Medical Technician programs to develop regional 911 Dispatch Training, and brought eight college programs together to develop an interdisciplinary advanced drone certificate.
League Board and Alliance member colleges determine their own eligibility criteria and selection protocol for the local winning innovation. The League recognizes Innovation of the Year Award winners by featuring them on the League website, in the 2020-2021 League Awards Program, and at the 2021 Innovations Conference, which will be held online next spring. In addition, each recipient receives a commemorative pin and a certificate.
See the full list of 2019-2020 Innovation of the Year Award winners here.