Innovation of the Year Awards Honor Community College Educators and Innovative Programs That Serve Students
May
2019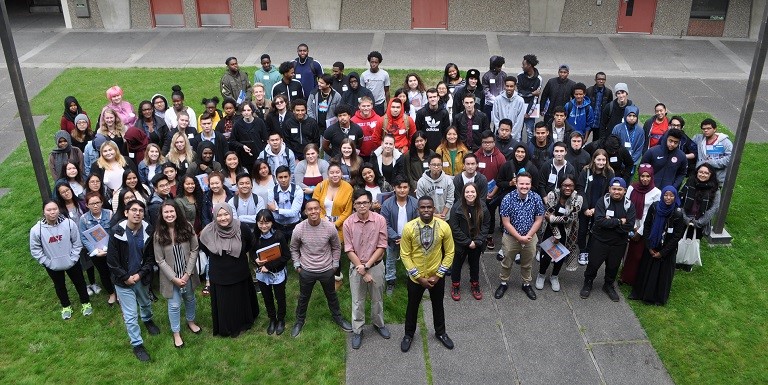 Established over 30 years ago, the League's Innovation of the Year award was devised as a way to recognize significant innovations at League Board and Alliance member colleges. These innovations reflect capstone achievements and the spirit of innovation and experimentation upon which the League was founded. This award is designed to recognize innovative programs, practices, partnerships, policies, and activities that improve the ability of institutions to serve students and the community and to honor the faculty, staff, and administrators who have created and implemented them. Granting this award provides a venue for showcasing these innovations and the dedicated community college educators who strive for excellence on a daily basis.
League Board and Alliance institutions submit a wide spectrum of innovative initiatives undertaken within the academic year. One of this year's winning innovations was Seattle College's "Seattle Promise." Seattle Promise is a student success and scholarship program focused on college access, success, and completion to build a local college-going culture that creates a workforce ready for the region's careers. The program is open to all Seattle public high school students regardless of GPA, income, or background and is designed to address equity gaps that prevent students from earning a postsecondary credential and securing living-wage employment.  
Another member institution, Community College of Baltimore County, created a highly innovative program that enabled a collaboration between the college's Dental Hygiene and Interpreter Preparation programs. Rebecca Minor, Interpreter Preparation Program Coordinator, and Tonya Beatty, Dental Hygiene Program Director, planned and implemented the "Deaf and Dental Hygiene" program to bring real-world experience in the deaf community to CCBC students. The resulting community health event afforded students from both programs the opportunity to work together while providing oral health services to the deaf community. Working together, dental hygiene and interpreter students were able to provide treatment services in a safe and inviting environment to an underserved population.
League Board and Alliance member colleges determine their own eligibility criteria and selection protocol. The League recognizes one top Innovation of the Year from each participating institution per year. Recipients of 2019 Innovation of the Year Awards receive certificates, acknowledgement on the League's website, and invitations to present their innovations at the League's 2020 Innovations Conference in Seattle, WA, March 1-4, at the Hyatt Regency Seattle.