Innovation and Excellence at Community Colleges Celebrated at League's Innovations Conference
April
2023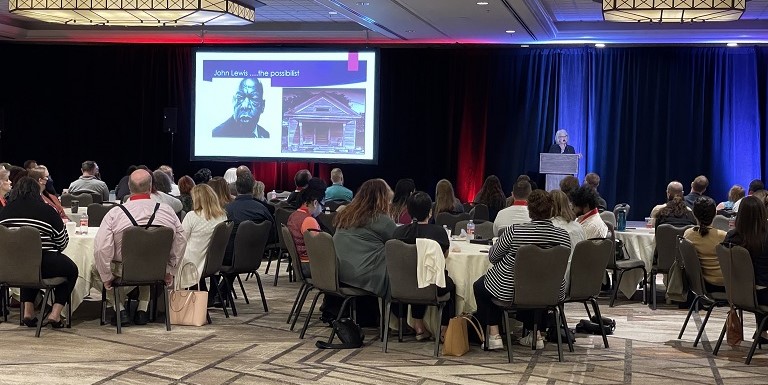 Innovative projects, initiatives, and programs and significant contributions to teaching, learning, and leadership were recognized at the League for Innovation in the Community College's Innovations Conference, March 11-14, 2023, at Tempe Mission Palms in Tempe, Arizona.
Thirty-two 2021-2022 Innovation of the Year Award-winning teams as well as 319 Excellence Award recipients from 65 League member institutions were celebrated with seven-foot award signs and an exclusive League Awards Reception on Monday during the event. On Tuesday, Award recipients were honored at the Closing Session and League Awards Celebration, where they participated in a pinning or medallion-donning ceremony. Mary F.T. Spilde, Director of the League's Executive Leadership Institute, provided the keynote address. In addition, eight Innovations Conference sessions were presented by award-winning teams or individuals, at the League's invitation.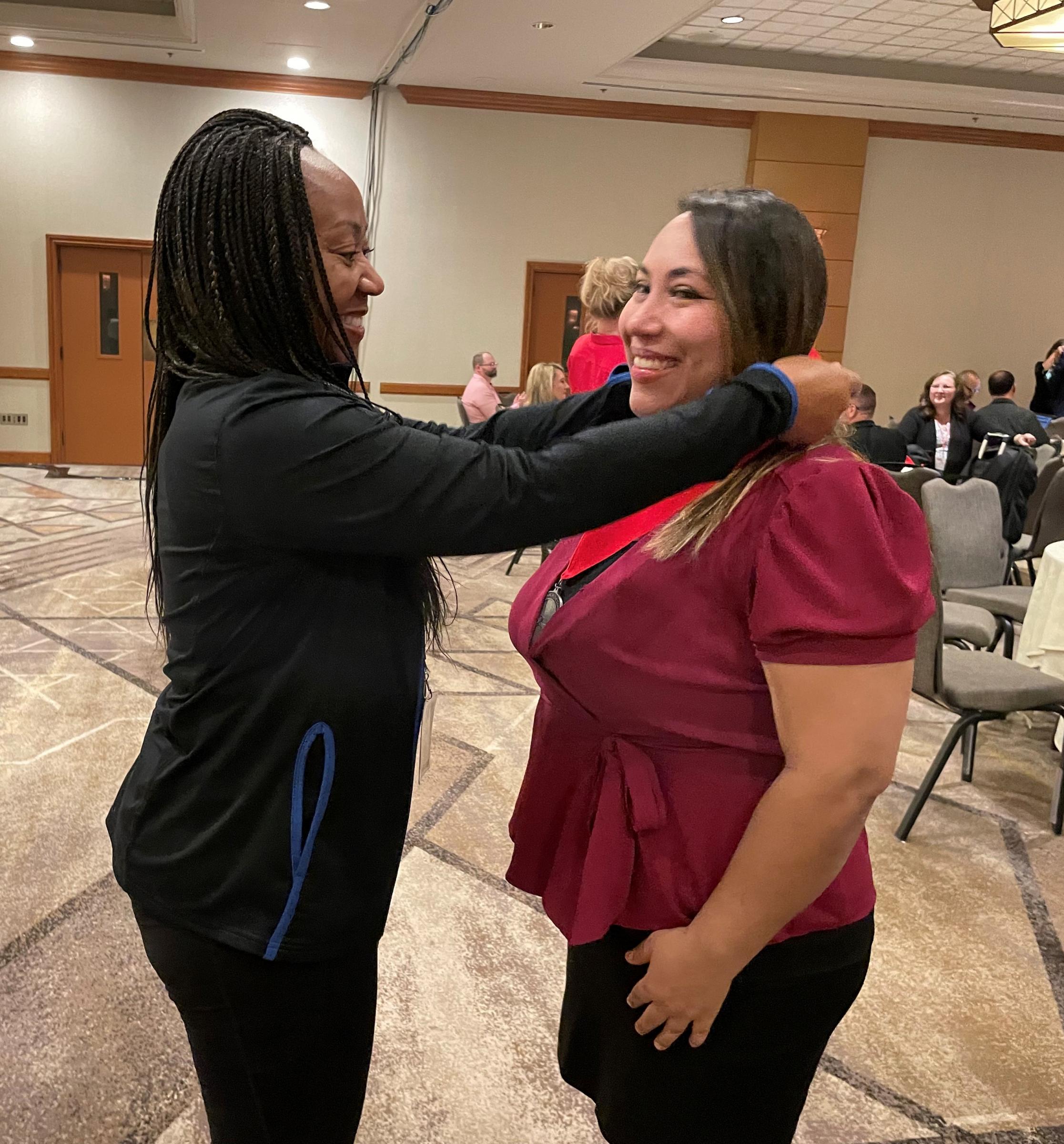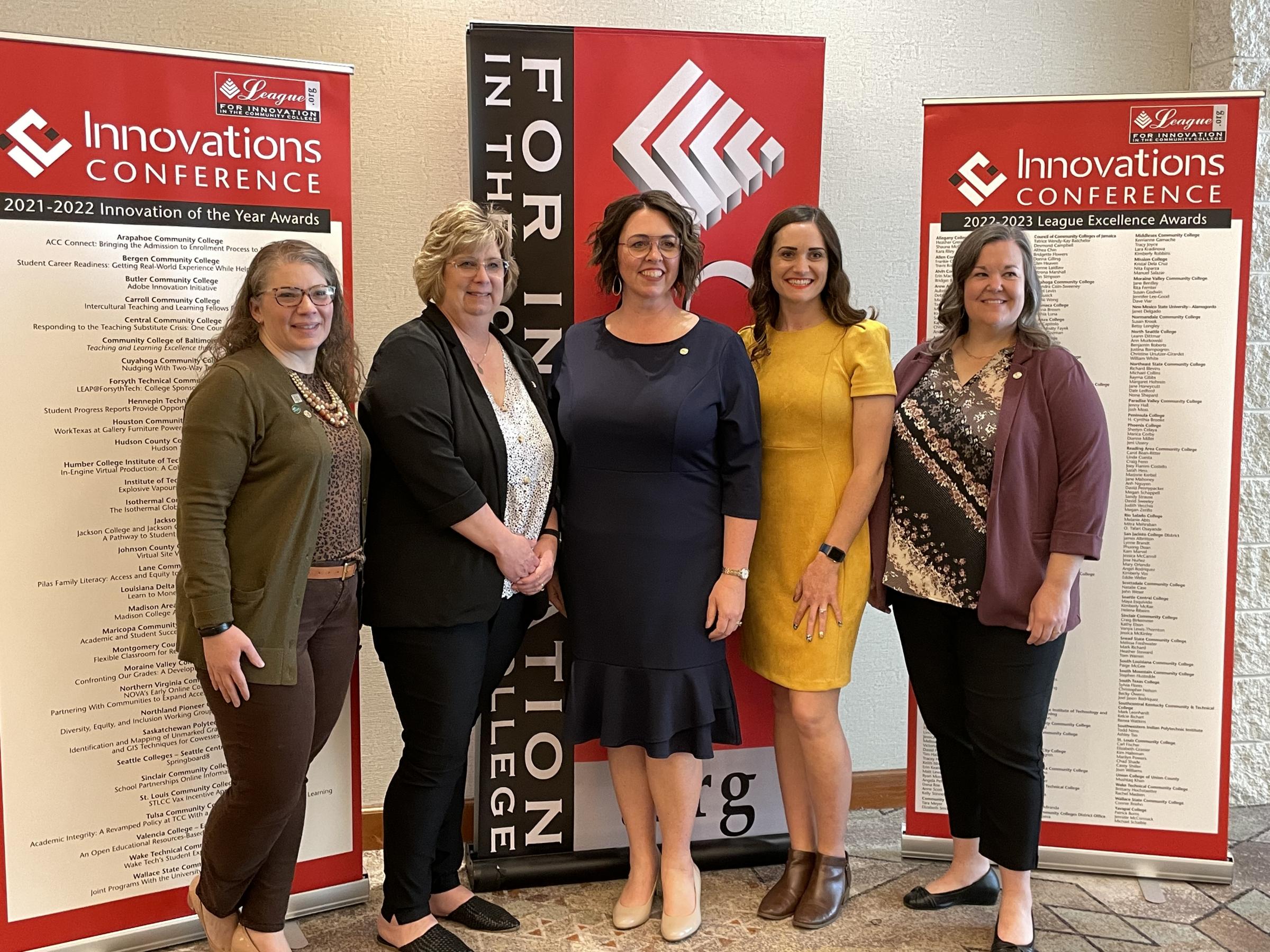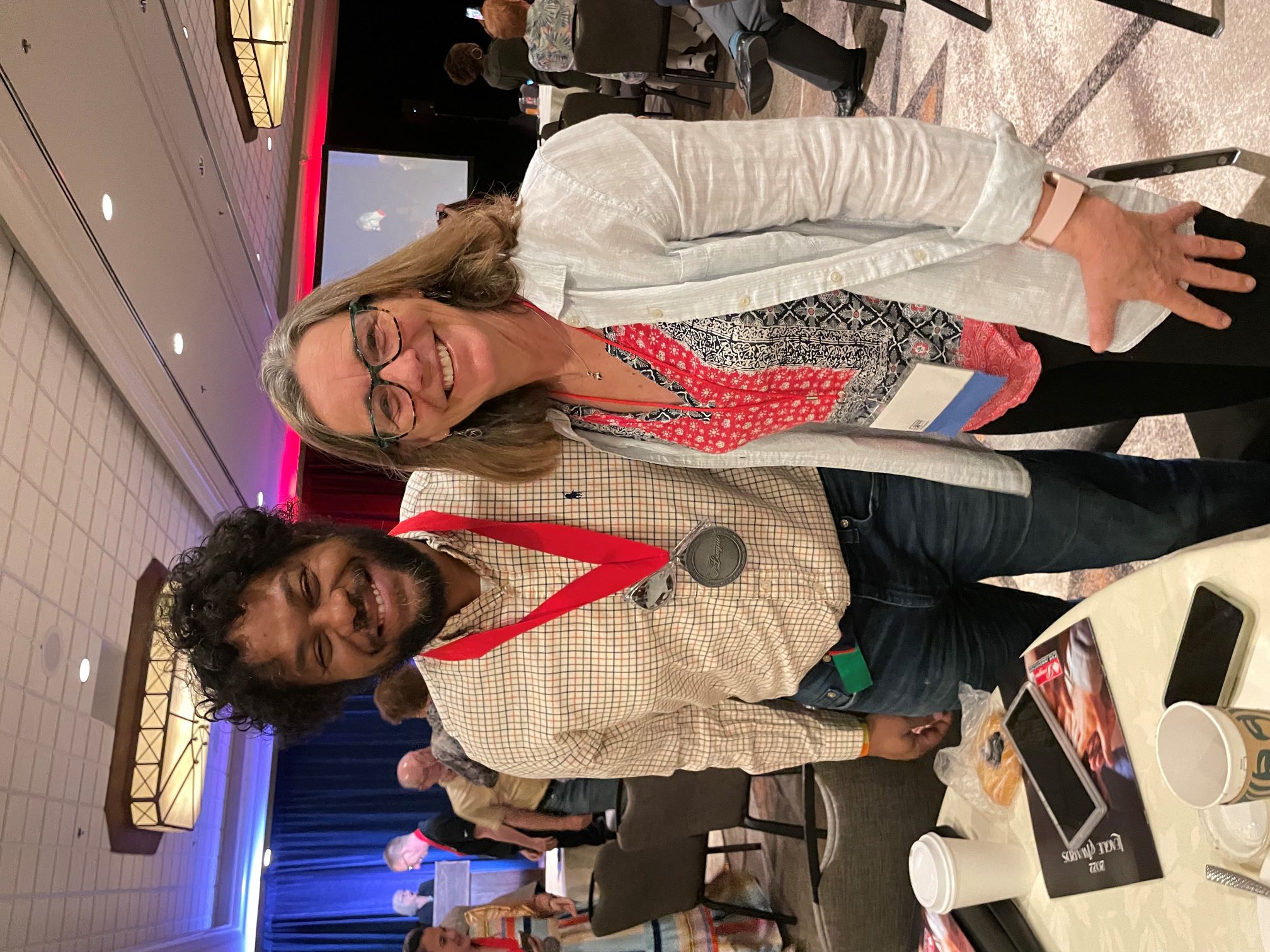 Innovation of the Year Awards are designed to recognize innovative programs, practices, partnerships, and activities at League member colleges that improve the ability of institutions to serve students and the community, and to honor the faculty, staff, and administrators who have created and implemented them. Click here to learn more about the 2021-2022 award-winning innovations.
League Excellence Awards are presented annually to recognize outstanding faculty, staff, and leaders in the community college field who have made a significant difference in the lives of students and in the communities their colleges serve through excellence in teaching and leadership. See the names of 2022-2023 League Excellence Award recipients and their associated colleges here.
Interested in becoming a League Alliance member college? Click here for information.